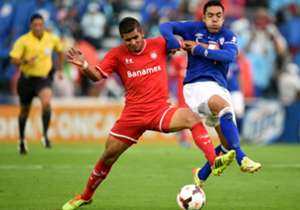 A scoreless first leg leaves opportunities for both clubs to lift the trophy and earn regional supremacy.
Goal offers pictures from the Vicente Calderon as Atleti was held to a 0-0 draw by the Blues, who lost Petr Cech and John Terry to injury during a dour encounter.
A pragmatic performance from Jose Mourinho's men helped ensure a goalless draw in the Champions League semifinal.