With the 100th anniversary year of U.S. Soccer rounding to a close, the federation is putting together an All-Time Best XI that is sure to spark plenty of debate as the battle of generations leads to disagreement on just which players truly were the best to don the American crest.
There are some clear no-brainers on any All-Time Best XI, namely Landon Donovan and Claudio Reyna. Those two should make any team you put together, whether basing it on body of work or peak level of play, or even combining national team and club success.
And that is where things can get a little tricky. You will find plenty of people who argue that Tab Ramos is one of the most talented players to play for the USA, if not the most talented. But injuries limited his overall impact during his national team career.
There are also some positions where the competition is very fierce for a spot in the Best XI, such as goalkeeper and center back.
So who should be on the U.S. national team All-Time Best XI? Here is one take on this prestigious group:
GOALKEEPER- Kasey Keller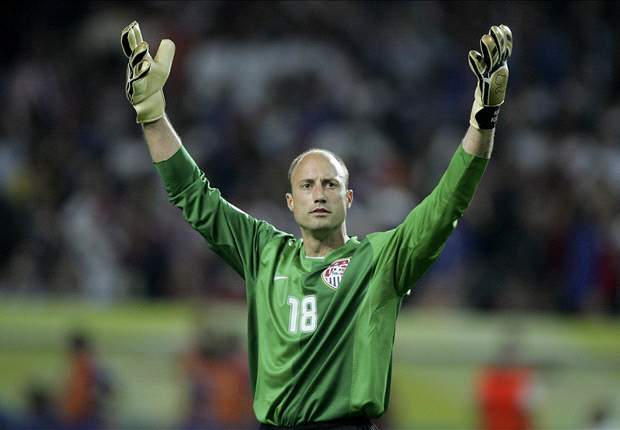 You have four men who can all make a case for this spot: Keller, Brad Friedel, Tony Meola and Tim Howard. But Keller's run as the top U.S. goalkeeper was extremely impressive and worthy of this spot. He still holds U.S. records for appearances in goal (102) and shutouts (47), and he has posted some of the most memorable games in national team history, at any position.
RIGHT BACK- Steve Cherundolo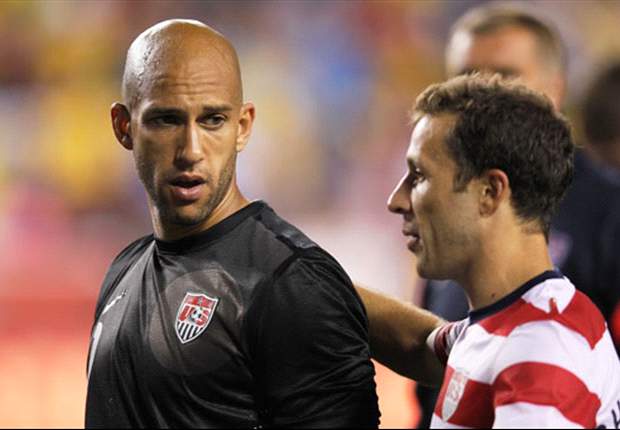 Though he has never been known as the outgoing personality that some other top American defenders have been, Cherundolo has simply gone about playing at a very high level for more than a decade. He started in the 2006 and 2010 World Cups, excelling in 2010 as one of the U.S. team's top players. Frankie Hejduk also merited consideration.
CENTER BACK- Marcelo Balboa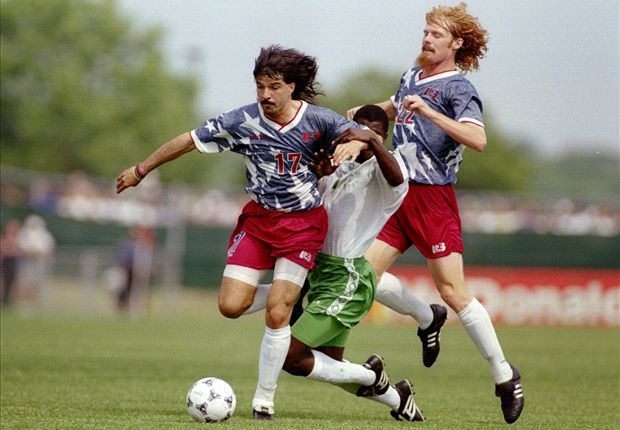 A strong defender, Balboa saw his reputation boosted by his ability to contribute to the attack, with his 13 goals only trailing Carlos Bocanega among U.S. defenders. Fourth all-time with 127 appearances, Balboa combined good form with longevity and was a force on the 1994 World Cup team.
CENTER BACK- Eddie Pope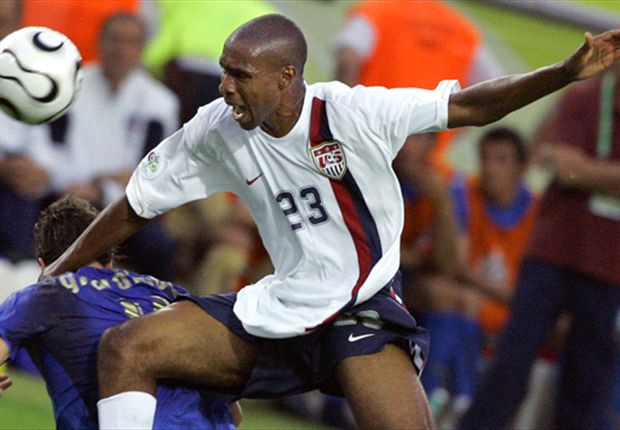 No defender in national team history has played the center back position at a higher level than Pope, who at his peak was a real force in the middle. A starter at the 2002 and 2006 World Cups, Pope combined athleticism with poise and technical ability to be the prototypical central defender. He scored eight goals in his 82 starts for the USA. Pope edges out Alexi Lalas for this spot.
LEFT BACK- Carlos Bocanegra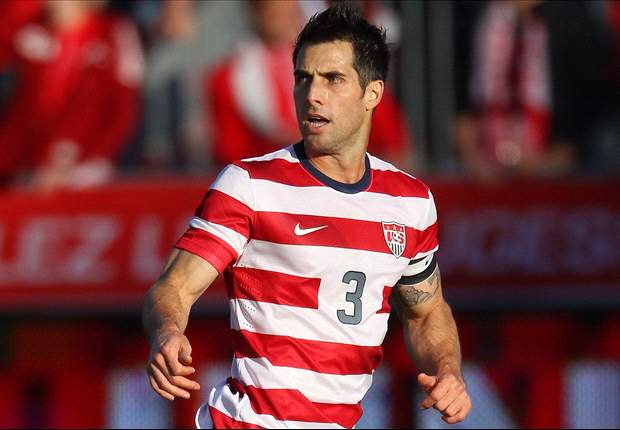 Though he played more games as a center back, and would easily be at least a second-teamer at that position, we'll slide Bocanegra into the left back slot to grant him a well-deserved place on the Best XI. The leading scorer in U.S. history among defenders with 14 goals, Bocanegra was a constant force on set pieces, while also being a very capable central defender. He also wore the captain's armband with distinction.
RIGHT MIDFIELD- Landon Donovan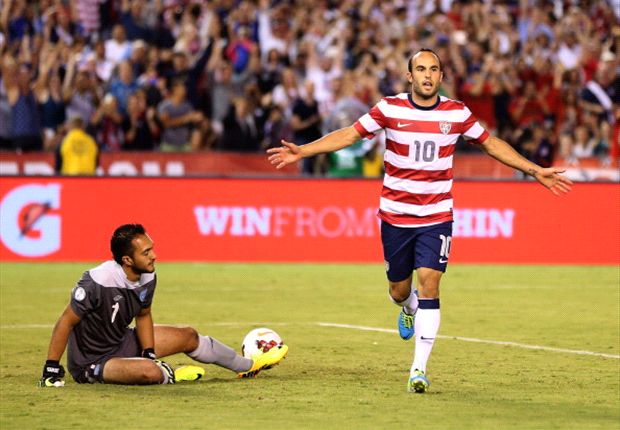 When he finishes, Donovan will hold every major record there is. Already the career USA leader in goals (57) and assists (57), Donovan has more than twice as many points as any other player in national team history. A key figure in three World Cups, Donovan still isn't done cementing his legacy as the most accomplished player in U.S. history.
CENTRAL MIDFIELD- Michael Bradley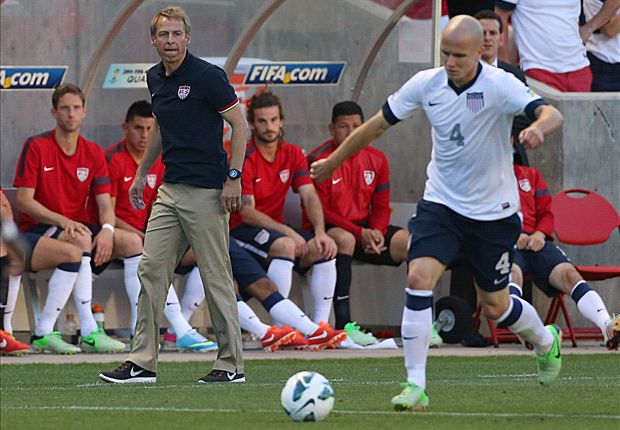 You will get a pretty good argument from some who would give the nod to former U.S. captain John Harkes, who was a quality player for the USA for a long time, but Bradley's first eight years with the national team have been filled with quality and big-game performances. He was best American player at the 2010 World Cup and is arguably the best player on the U.S. team right now. At 26, he already has 82 caps and 11 goals, and is only getting better.
CENTRAL MIDFIELD- Claudio Reyna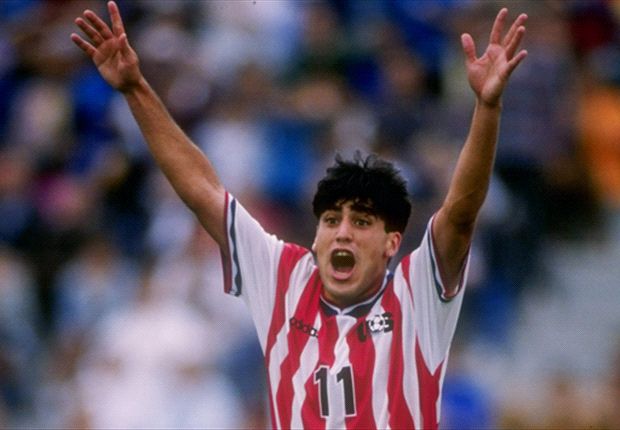 Captain America is a lock for his consistent play at a high level, even though he did face his share of scrutiny for not being the pure playmaker some wanted him to be. He was still a midfield maestro, playing in three World Cups, including 2002, when he was voted one of the best players in the tournament. Class personified on the national team.
LEFT MIDFIELD- Cobi Jones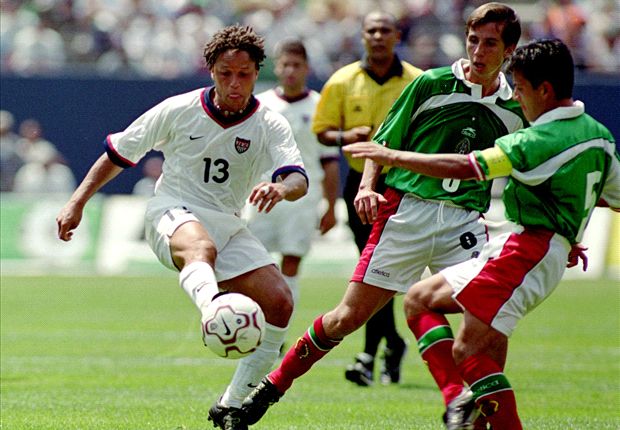 There are several worthy candidates for this slot, but it's hard not to include the USA's all-time leader in appearances. Jones didn't just play a bunch of games (164, to be exact), he also registered the second-most assists in national team history (22) and added 15 goals.
FORWARD- Clint Dempsey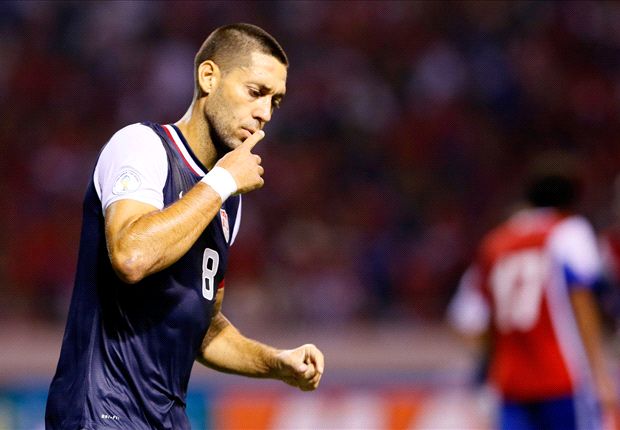 Though he has spent more time in midfield than at forward, we'll slot the Texan in up top because, well, he just needs to be on the team. Dempsey is second all-time in goals (36) and has also chipped in 13 assists in his 101 appearances. Scoring in two different World Cups doesn't hurt his case either. He edges out Brian McBride, who was definitely worthy of a Best XI spot.
FORWARD- Eric Wynalda
The U.S. national team's leading scorer for years, Wynalda tallied 34 goals in 106 appearances and was easily one of the best attacking players in USA history. He was fearless, efficient in front of goal, and he starred in the 1994 World Cup. Though he may be a bit of a controversial figure in retirement, Wynalda's quality as a national team player can't be disputed.