Toronto FC has completed seven seasons in Major League Soccer. In that time, the league's first Canadian club has played 222 league matches, amassing a total record of 51-105-56. In three of those seven seasons, the Reds finished dead last in the Eastern Conference. They have never made the playoffs. In 2014, that legacy of failure could disappear.
If and when Toronto finalizes the widely-reported additions of Jermain Defoe and Michael Bradley in the next week or so, it will complete what is arguably the most ambitious and successful offseason ever pulled off by an MLS club, and further cement new Maple Leaf Sports & Entertainment CEO Tim Leiweke's place as the best executive in the league.
While turning the league's laughingstock into a powerhouse won't be an easy task, Leiweke - perhaps best known as the man who brought David Beckham to America - has done a remarkable job flexing TFC's (and MLS') financial muscle since arriving in June, setting up a talented team for second-year head coach Ryan Nelsen. He began in the fall, axing general manager Kevin Payne and academy director Thomas Rongen, replacing them with former MLS senior director of player relations and competition Tim Bezbatchenko and retired U.S. international Greg Vanney.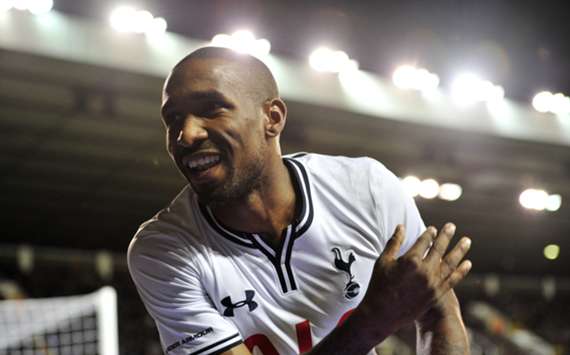 Coming from EPL | Jermain Defoe is leaving Spurs for Toronto
After addressing the off-field staff, Leiweke turned his attention to the on-field personnel. After the season, the club parted ways with seven players, with no consideration given to big names. Designated Player Danny Koevermans, Wales international Robert Earnshaw and World Cup veteran Bobby Convey were among those who found themselves cut, traded or out of contract.
Toronto's most glaring on-field weakness in 2013 was a toothless attack, tied for second worst in the league with just 30 goals scored. That shortcoming has been addressed in spectacular fashion with the Designated Player additions of Gilberto, a versatile Brazilian No. 9 with a solid journeyman's track record in the Campeonato Brasileiro, and England international Defoe, a proven scorer in the Premier League, albeit one who hit a rough patch of form in 2013. Together, they could match last season's scoring output on their own.
If that wasn't enough, the club also brought back all-time scoring leader Dwayne De Rosario. The 35-year-old Ontario native may be past his best years, but possesses proven talent and a wealth of MLS experience matched by few other players.
At the back, Toronto's defense wasn't nearly as apocalyptically bad as its offense, but it was still the 14th best in a league of 19 teams, shipping 47 goals in 34 games. To that end, TFC added left back Justin Morrow, a former All-Star and a member of San Jose's 2012 Supporters' Shield-winning campaign with a smattering of U.S. men's national team experience. The presence of Morrow and newly-signed utility man Jackson, better consistency in the back (captain Stephen Caldwell was the only defender to start more than 20 matches last year) and more experience for young starting keeper Joe Bendik, should all come together under the careful eye of Nelsen, himself a former defender of some distinction, to improve TFC's record.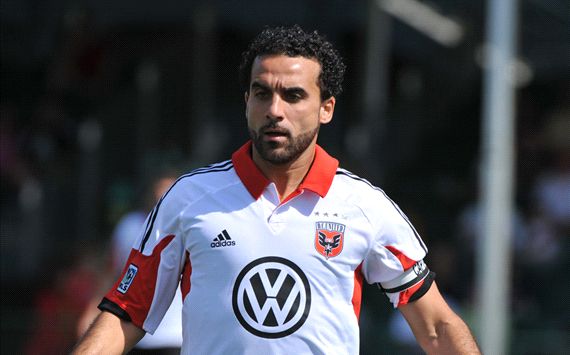 Going home | Dwayne De Rosario is heading back to Canada after leaving D.C.
But the case of fixing Toronto FC is not one of adding and cutting a few players and staff. In seven years, an almost palpable malaise has set in around BMO Field. A club that began as the beacon of hope for a new era of professionalism in Canadian soccer became a running joke and a perennial whipping boy.
A fan base that filled a 20,000-seat stadium and a 13,000-strong season ticket waiting list grew unsettled as the club bled coaches at the rate of one per year and expansion team growing pains became continual underachievement. Embarrassments and disappointments piled up: the 5-0 loss to last-place New York on the final day of the 2009 season when a win would have meant playoff qualification; the 2011 opening-day 4-2 loss against Vancouver in the first game in MLS history to feature two Canadian teams; the nine-game losing streak to start the 2012 season. It's little wonder 2013's average attendance figure showed a 2,000-person drop off from the club's inaugural year.
But this 2013-14 offseason has shown a different Toronto FC. Previous TFC DPs have often been well past their sell-by date -- Spanish striker Mista, who played nine goal-barren matches before retiring springs to mind -- and imported journeymen often looked uninterested in trying to turn around yet another rough start (see: Darren O'Dea's midseason exit to Ukraine). These recent additions signal something altogether different. Perhaps Gilberto's acquisition superficially harkens back to something worrying and familiar, but he needs to be evaluated on his own merits and kept in the context of Toronto's two imminent blockbusters. Michael Bradley, upon signing a new contract with the league where he got his start, immediately becomes one of the three biggest signings in league history alongside Beckham and Clint Dempsey, while Defoe certainly enters the top 10.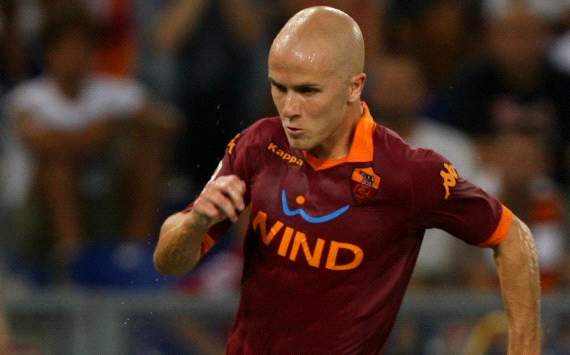 Shocking move | Michael Bradley is departing a strong European team for MLS
Just as important as the capture of the best North American player and a goalscorer continually proven at a higher level is the mental aspect of this transfer activity. In eight different league games last year, Toronto dropped points - a total of 12 - to goals scored after the 80th minute. Having a star player and leader like Bradley, an absolute professional at the top of his game in possession of an iron will, would have a significant effect on its own. Adding a handful of talented players with experience winning trophies could completely change the team dynamic.
Such "big" players also set examples for the rest of the squad, and young Canadian internationals like Kyle Bekker, Doneil Henry and Jonathan Osorio will surely benefit from their presence. Osorio especially could be set for a breakout season after impressing with five goals in his rookie year.
To make the playoffs for the first time ever, TFC will have to shore up its defense and drastically improve its offensive output in order to amass the extra 20-odd points that would see the club into the postseason. But given the relative weakness of the Eastern Conference, a quiet offseason more marked by departures than arrivals for most of the league and the unprecedented quality of the signings, it's not an impossible task. It could go as disastrously for the team as seemingly everything else has since Toronto entered the league, but a few months ago, any talk of TFC even in the playoffs would have been dismissed as farcical. Now, it's not inconceivable to imagine a Reds side coming together and finally getting it right.
Follow KEITH HICKEY
on