EXCLUSIVE
Carlo Ancelotti says the star players who have been attracted to Paris Saint-Germain have not moved to the club because of the money on offer, and instead he expressed his belief that the ambition of the outfit to become Europe's outstanding club side has motivated big names to move to the French capital.
Over the course of the last three transfer periods, PSG has spent lavishly, attracting the likes of

Zlatan

Ibrahimovic

,

Thiago

Silva and Ezequiel

Lavezzi

to the

Parc

des

Princes and spending over 200 million euros. Yet

Ancelotti

insists that the main motivation of these players is not financial and that PSG is an attractive proposition to top stars. Indeed, he insists that it was "not difficult" to attract the Swede to sign for the club.
"I think everyone speaks about the money PSG gave to these players, but I think the most important thing is the project," he stated to Goal.com. "

Ibrahimovic

earned the same money in Italy, as did

Thiago

Silva and

Lavezzi

, but here is a very special project and every player is involved."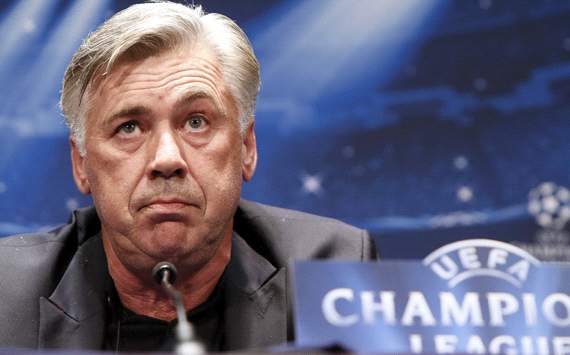 Waiting game | The priority is to win Ligue 1 this season
PSG was taken over by Qatari Investment Agency in the summer of 2011, and since then millions of euros have been pumped into the side as the owners attempt to re-establish Les Parisiens as a top European force.
Asked why he was eager to replace Antoine

Kombouare

as the club's coach during the winter break last season, the Italian replied: "The project of the club, because it is a club with an owner who wants to build a fantastic team, be the top team in Europe, so the project is very interesting.
"We are working to this, and I believe we have the opportunity to move quickly because we have a lot of possibility through investment, and also the owner is really motivated to build a strong team. The reason why I am here is that: the possibility to build a strong team and be competitive in Europe."
The man spearheading the project is club president Nasser Al-

Khelaifi

, whom

Ancelotti

spoke of in high terms, praising in particular his serenity and knowledge.
"He is very kind, he loves football – he has a lot of patience for football – and now obviously for PSG," the former Chelsea and AC Milan boss said. "He's really excited, really motivated, he's very young, so I have a really good relationship with him.
"They understood that to build a team is not so easy. It's not enough to buy very important players; we need to take time to build a team, because the most important thing in football is to build a team.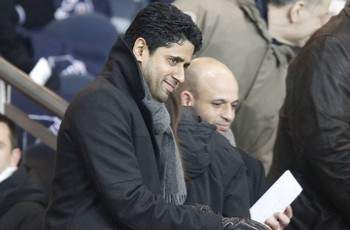 "
[Nasser Al-

Khelaifi

] is very kind, he loves football – he has a lot of patience for football – and now obviously for PSG" - Carlo Ancelotti, PSG coach

"We are here on possibility, because we have a lot of players with a lot of quality, but we need to work and we need to take our time. It is important that the owner understood this and they are really supportive of me.
"When the results were not so good for us in the first three games of the championship, they were calm, supportive, and it was good for me."
Al-

Khelaifi

has often spoken of the gradual steps that PSG must make in order to establish itself along with the Continent's top sides, and these words were echoed by

Ancelotti

, who insisted that the Champions League is not the target this season.
"The priority is to win the league, the championship in France, and after that to be competitive in the Champions League, but it is the first time after a long time that this club has played in the Champions League," he revealed.
"We don't know what's going to happen in that competition for us, because I think we have the possibility to do really well, but the Champions League is a very particular competition. We have to play and step by step we can understand what we're going to do this season.
"The first step is to move on from the group. The group is not easy because we face teams with a lot of experience, like Porto, Dynamo Kiev – they have played a lot of games in the Champions League. In this competition experience and tradition is very important."
If PSG is to maneuver itself through the pools, it is possible that

Ancelotti

could be reunited with former side Chelsea. The 53-year-old does not feel he has any scores to settle on that front, though.
"No, I don't think [that I have unfinished business at Chelsea], I had a fantastic experience," he explained. "It was my first experience outside Italy, and I found a fantastic club, a fantastic atmosphere in the Premier League.
He added, "I had a very good moment - I don't know if it was too short. I have a very good memory of the players, of the club, and also the atmosphere in England. The Premier League is at this moment the best in Europe because the atmosphere is really exciting.
"There's no violence, people are happy to go to the stadium, the stadiums are very good. I had a good memory."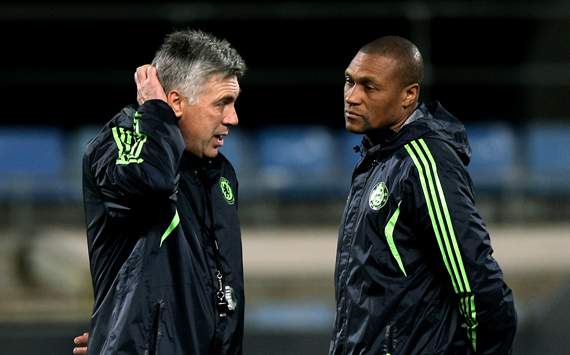 Blues brothers | Ancelotti enjoyed his time at the helm of Chelsea
Press speculation has linked the experienced Italian with some of his former players at Stamford Bridge, including Frank

Lampard

, Ashley Cole and John Terry, and without dousing the talk completely
Ancelotti

would not be drawn on suggestions that one or more of the Englishmen could join him in France.
"Everything can happen in football, but these players have an important position in their club so it is difficult for them to leave as I think they are the most important players at Chelsea," he stated.
Special praise was reserved for the resilience of the center back, though. "As a personality, John Terry is one of the best players that I met,"

Ancelotti

explained. "He's a really strong character and has quality. He gives everything for the club, not for himself, and he was a fantastic captain too."
A possible meeting with Chelsea is a long way off, though, and PSG's Champions League return begins on Tuesday evening when they host Dynamo Kiev in Paris.