With the Euro 2012 tournament upon us, the Goal.com North America editors have submitted their predictions for how the tournament will go.
Among the categories being selected, the winner of the tournament, the runner-up, the winner of the Golden Boot, Golden Glove, sleeper team, biggest disappointment and breakout performer.
See below for who each of the editors selected ahead of UEFA's marquee international competition and compare with your own selections.
| | |
| --- | --- |
| | BREAKOUT PERFORMER |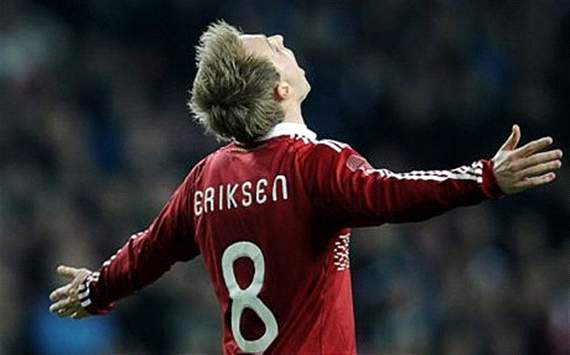 Shane Evans (@shanevans) - Nikica Jelavic, Croatia:
The talented Everton forward put in some good work for the Toffees in his first half-season in the Premier League, netting nine goals in only 13 appearances. A relative newbie to the national scene, Jelavic is due for a big performance, and it'll come in the toughest of groups.

Eric Gomez (@goaleric), Cristian Eriksen, Denmark:
Heir apparent to Laudrup, wunderkind is already attracting attention from world powers. A great EURO can push him to the forefront.

Martin MacMahon (@martinmacmahon) Toni Kroos, Germany:
Kroos is 22 now and ready for a bigger role with Germany than he played in the World Cup. He's a regular now with Bayern Munich and that club experience will help him push on to become one of the young stars of this tournament.
Allen Ramsey (@AllenRamsey) - Christian Eriksen, Denmark:
Would Christian Eriksen be considered a breakout star despite already being a star at Ajax? The Dane is in a brutal group, but his talent will still shine through before his team's early exit.
Zac Lee Rigg (@zacrigg) - Mathieu Debuchy, France:
I like Debuchy. If France does well, expect his bright right back play to be a big part.
Nick Sabetti (@Nick_Sabetti) - Roman Shirokov, Russia:
30 years old is a bit late to show your true colors in the football world, but the Zenit player has flourished in his new midfield role. He's dynamic and he can score goals; he might just find himself with a more lavish contract in July.
Seth Vertelney (@svertgoalcom) - Olivier Giroud, France:
The Montpellier man only earned his first cap in November, but the 25 year-old striker has a complete game, and will be a household name by tournament's end.
| | |
| --- | --- |
| | BIGGEST DISAPPOINTMENT |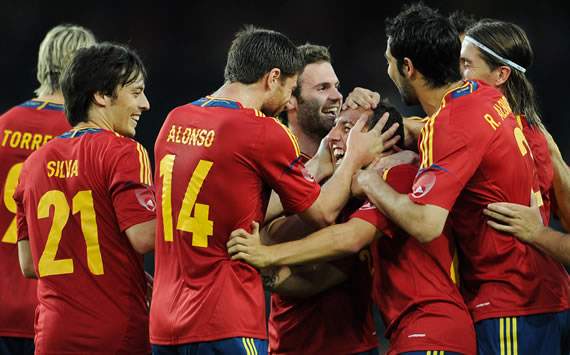 Evans - The Netherlands:
A bit thin at the back with Joris Mathijsen's health up in the air, Holland relies on its dogged defensive play to allow for a free-flowing attack up top. Throw in the fact that the team's two main strikers - Robin Van Persie and Klaas-Jan Huntelaar - don't really know their roles, it could lead to a very disconnected display.
Gomez - Portugal:
Unfair, as Ronaldo's team does not possess near the talent Real Madrid does, but people will still expect more.
MacMahon - Spain:
While Spain are one of the favorites to win the tournament, I think there's a very real chance they could fail to advance from their group. Missing David Villa up front will hurt, and the team's preference to pass their way through teams could be stifled by the ultra defensive Italian and Irish sides in Group C. That said, I see this team losing in the semi-finals, which wouldn't be a disappointment except for the fact the country has won two major tournaments on the hop.
Ramsey - Portugal:
Portugal crashing out at the group stage would be a major disappointment, but in that group it seems likely.
Rigg - England:
Now that no one is hyping England, people think England can win as an underdog. Expect the Three Lions to flame out spectacularly.
Sabetti - Spain:
The injuries to Carles Puyol and David Villa are huge losses, and having won the last two tournaments, expectations are high and they're bound to disappoint.
Vertelney - Spain:
Spain. Only a tournament win will do for La Roja, and injuries to Carles Puyol and David Villa will prove too much to overcome.
| | |
| --- | --- |
| | SLEEPER TEAM |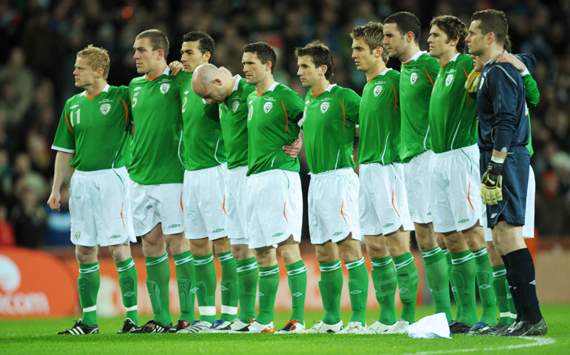 Evans - Czech Republic:
Placed in arguably the easiest group in the tournament, the Czech Republic have some depth and could make a long run in the tournament in front of the in-form play of Petr Cech in goal.
Gomez - France:
Will recoup luster after a dismal 2010 World Cup and could easily break into semifinals.

MacMahon - Republic of Ireland
: While most pundits have Ireland simply making up the numbers in Group C, legendary manager Giovanni Trapattoni has other ideas, and indeed has referenced the Greek side which won Euro 2004 as a model to emulate. The Italian tactician has turned the Irish into an efficient defensive machine – the Boys in Green are undefeated in 14 matches, and have kept 11 clean sheets in that span. Nobody in their right mind would bet on Ireland to win -- but who would have bet on Greece?
Ramsey - Russia:
Russia has a kind group draw and the talent to pull off a shock or two in the knockout rounds.
Rigg - Poland:
Don't sleep on co-host Poland, with its handful of underrated stars and relatively easy group.
Sabetti - Russia:
It has the easiest group and are probably the most physically fit team going in; it has quality too and it could prove to be a handful, even in the knockout stages.
Vertelney - France:
Always a wild card, the French have a surplus of attacking options and with a relatively easy group, they could make some noise in the knockout stages.
| | |
| --- | --- |
| | GOLDEN GLOVE |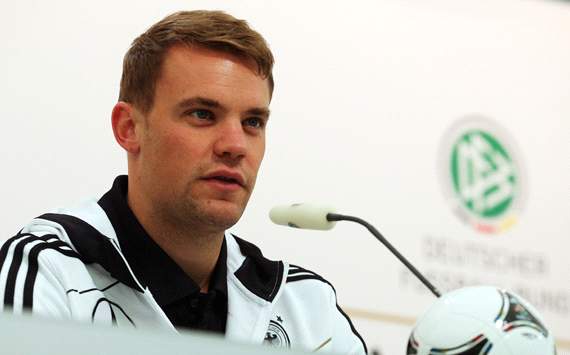 Evans - Hugo Lloris, France:
No team comes into the tournament in better form than France as Les Bleus have an impressive 21-match unbeaten run working. Lloris is a big part of that streak and if France is to go anywhere in this tournament, it'll be because of him.


Gomez - Iker Casillas, Spain:
'San Iker' is an aptly coined nickname. Real Madrid GK makes impossible saves on a regular basis.


MacMahon -
Maarten Stekelenburg, Netherlands:
I'm anticipating a Spain-Netherlands showdown in the semifinal, and for the Dutch to advance. If that's to happen, Stekelenburg will need to be a hero – a task I feel he's up for.
Ramsey - Joe Hart, England:
If England is to have any chance, Joe Hart will have to be massive. Roy Hodgson's want to be organized and play a defensive style should help.
Rigg - Manuel Neuer, Germany:
Neuer looked about eight feet tall in the Champions League final. If Germany wins it, this award is his.
Sabetti, Manuel Neuer, Germany:
He's the best goalkeeper in the tournament, and Germany will do well.
Vertelney - Manuel Neuer, Germany:
If Germany lifts the trophy, Neuer will have to be at his best. The never-ending debate over the world's best goalkeeper could swing toward the Bayern Munich man by tournament's end.
| | |
| --- | --- |
| | GOLDEN BOOT |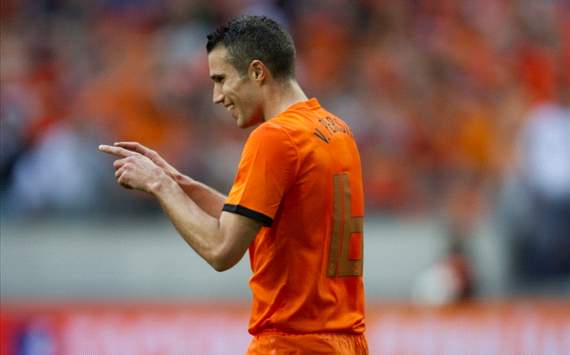 Evans - Mario Gomez, Germany:
Arguably the most in-form striker in Europe this past season, Gomez has excellent attacking players all around him ready to help him win the Golden Boot.


Gomez - Mario Gomez, Germany:
Clearly Germany's main goalscoring threat that will benefit from Ozil's sparkling play.


MacMahon - Thomas Muller, Germany:
At just 20 years old, Müller captured the Golden Boot in the 2010 World Cup. He's two years older now, and will be playing with more experienced teammates – would you bet against him this time around?
Ramsey - Robin van Persie, Netherlands:
Robin van Persie is a monster and will bring goals in bunches.
Rigg - Fernando Torres, Spain:
But I also believe in magic and love and karma.
Sabetti - Mario Balotelli, Italy:
If Italy is going to score goals, 'Super' Mario will be scoring them. This is his chance to shine, and though this will be his first appearance at an International tournament, he's never shied away from big games before.
Vertelney - Robin van Persie, Netherlands:
Coming off a Player of the Year season with Arsenal, RVP will remind fans he can score goals in bunches at the international level too.
| | |
| --- | --- |
| | RUNNER-UP |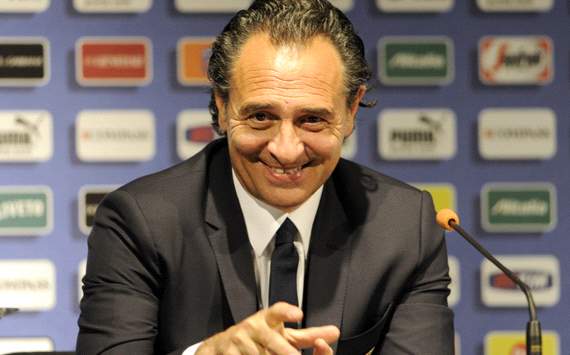 Evans - Italy:
Not amongst the big three of favorites for the tournament, Italy has a good a chance as any to make it the whole way. With the issues at home just that, at home, it could make find peace by beating some tough teams. It will likely run out of gas in the final, but a berth isn't out of the question.

Gomez - Germany:
A great team with a great playmaker in Ozil, still might not be enough to dethrone 'tiki-taka'.


MacMahon - The Netherlands:
The Netherlands have shown in recent times that they're capable of playing as a team and it doesn't hurt that they've got two of the most dynamic individuals in the sport in Wesley Sneijder and Arjen Robben in attack. As we saw in South Africa, this group is willing to play dirty to win, an attribute that should see them make a deep run in this tournament.
Ramsey - Germany:
Germany looks like a favorite, but a second place finish will have to be enough.
Rigg - Spain:
Expect the concerns over Spanish players' fatigue to continue next season, as Spain will likely make it to the final out of a weaker half.
Sabetti - Germany:
It has everything it needs to win this tournament, but with many starters having had long seasons, fatigue could be its Achilles' heal at the end, especially with a laborious group of death to get through at the start.
Vertelney - The Netherlands:
Netherlands. With plenty of offensive firepower, the Dutch will make a run, but their defensive question marks will ultimately prove their undoing.
| | |
| --- | --- |
| | WINNER |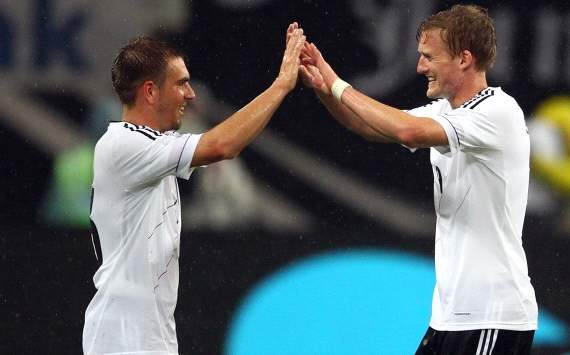 Evans - Spain:
Still the most talented team in the tournament, the reigning champion should methodically work its way back to the final and win it for the second straight time.


Gomez - Spain:
There's reason to believe even without Puyol and Villa. Xavi and Iniesta are considered by many to be two of the top five talents in the world.

MacMahon - Germany:
The Germans were the talk of the 2010 World Cup, thrashing England en route to a run to the semi-finals. Two years on and that young group is now ready to go all the way in Poland and the Ukraine, led by stars Thomas Müller and Bastian Schweinsteiger.
Ramsey - Netherlands:
I think the Dutch will come out on top this time around. Having the best striker in the tournament and any number of playmakers should be enough.
Rigg - Germany:
Of the three widely accepted as the best teams in Europe -- Spain, Germany, the Netherlands -- Germany is the deepest and, I think, most prepared to win this competition.
Sabetti - Italy:
The bookmakers don't give it much of a chance, its behind in preparation and has some tactical issues to sort out, but if it can get out of the group and gain some confidence and fitness, it'll have what it takes to go all the way. With betting scandals rocking the peninsula, it has a whole lot to prove too and, historically, that's worked in its favor.

Vertelney - Germany:
With Spain facing injuries and fatigue, it's finally time for this German generation to lift the tag of perennial runners-up.
Follow GOAL.COM USA on