Lionel Messi
and his
Argentina
teammates have revealed the kit they will be wearing when they attempt to win World Cup 2014.
The Albiceleste qualified for the tournament by topping CONMEBOL qualification ahead of the likes of Colombia, Chile, Ecuador and Uruguay, and they will be top seeds when the 32 teams are grouped in December.
Alejandro Sabella is without Messi due to injury when the third-ranked team in the world faces Ecuador on Friday and Bosnia-Herzegovina three days later, but Argentina will be hoping he can return to full fitness to help fire the two-time World Cup champions to another success.
Check it out some of the top Argentina players donning the new attire below!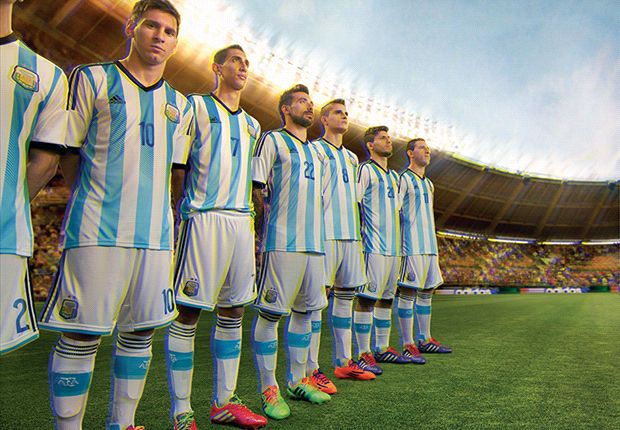 Messi the man | The attacker is inevitably the star of Argentina's top-quality squad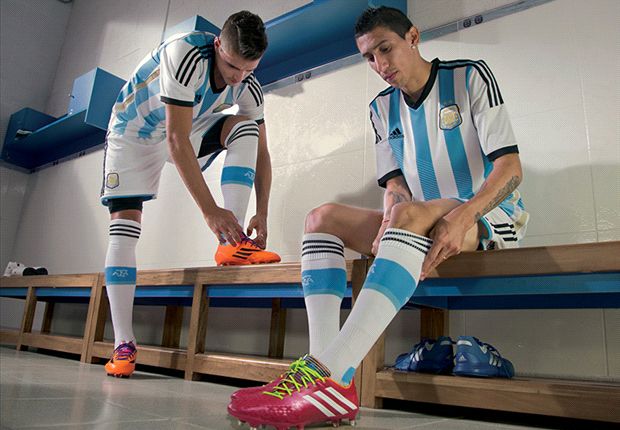 Winged wonders | Angel Di Maria and Erik Lamela get ready for action with the Albiceleste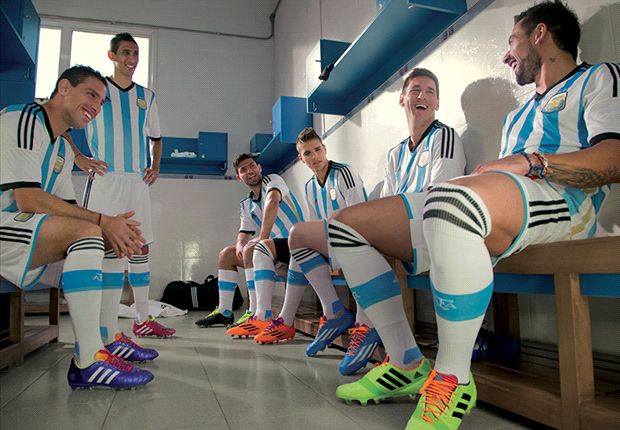 Laughs all round | "And then Ronaldo said: I'll win the Ballon d'Or this year!"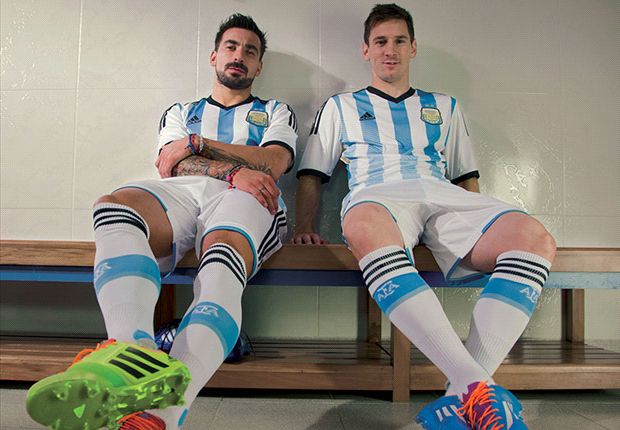 Side by side | Paris Saint-Germain's Ezequiel Lavezzi will hope to feature with Messi next year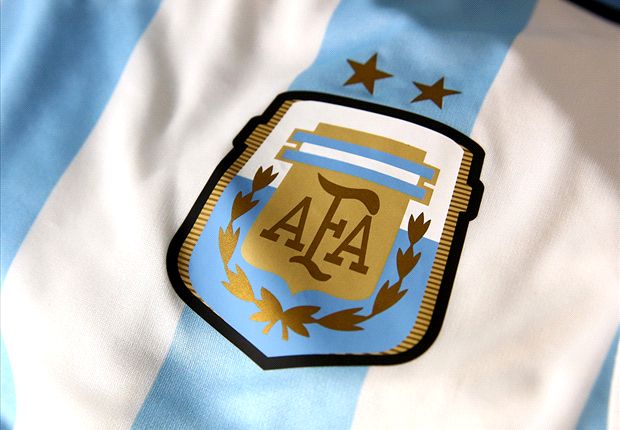 Best crest | The two stars above the crest represent the nation's two World Cup wins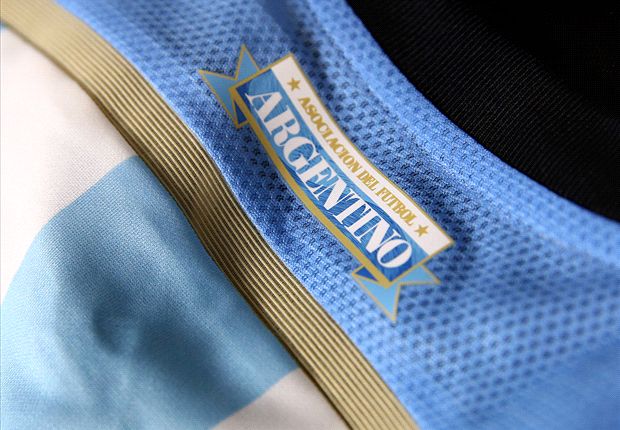 Famous faces, poor performances | The country has underperformed at recent World Cups
Adidas unveiled the brand new Spain kit on Wednesday, which the world champions will be hoping can guide them to successive World Cup titles - something that has not been done since Brazil achieved the feat in 1962.