MIAMI — Brazil coach Dunga says Friday's clash with Colombia will offer a chance for the World Cup players who have retained their place in his squad to get a fresh start.
Just 10 players from Luiz Felipe Scolari's 23-man squad were called up by the new Selecao coach for the Gillette Brasil Global Tour friendlies with Colombia and Ecuador this week.
But as many as eight of them are in line to start at Sun Life Stadium, with Dunga insisting the senior members of the squad deserve the chance to prove their worth.
"I like hierarchy, and the respect that's shown to it. First, I'll give a chance to the players who were at the World Cup. Then we'll see about the others," the 1994 World Cup-winning captain told reporters in Miami. "We spoke about a rebuild; we used that word. But by using that word, young players will think they're in the team because they are young and older players will think that they're out.
"It's important to bring in new blood, but it's also important to have experience within the group to keep the youngsters calm. We, in Brazil, and I include myself in that, do not have the patience to start from zero and wait for the results to show in four years.
"Everyone feels differently, but everyone wants to rewrite their history in the national team. It's good to be in the team, but that comes with a price. It's a wound that is still open, but this is the chance. They've been given a second chance, and we shouldn't be afraid of heartbreak."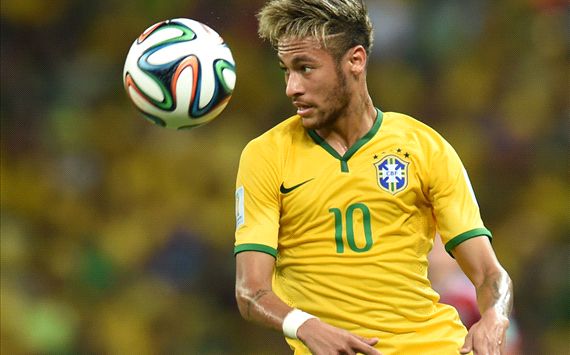 Jerfferson, Maicon, David Luiz, Luiz Gustavo, Ramires, Willian, Oscar and Neymar all have been included in Dunga's first team during training this week, with the group working heavily on pressing high up the field and breaking down deep-lying defenses.
Dunga also is set to deploy Atletico Mineiro striker Diego Tardelli as a 'false nine' in what he believes a more contemporary approach to Scolari's Fred-led front line at the World Cup and has repeatedly cited the examples set by Spain and Germany.
Fred retired from international football after the tournament and his backup at the tournament, Jo, was left out of the squad.
Friday's fixture is a replay of the World Cup quarterfinal earlier this year, which saw Brazil triumph 2-1 in Fortaleza and marks Dunga's first match since succeeding Scolari for his second stint in charge of his country.
Dunga also confirmed Thursday that Neymar will captain the side against Colombia and will retain the armband in Tuesday's match with Ecuador in New Jersey.
Team captain Thiago Silva is absent from the squad with an injury. Dunga confirmed he had not spoken to the Paris Saint-Germain defender before electing to name Neymar as captain for the next two games.
Colombia has called up just two players who were not a part of the group who took them to their best ever World Cup finish. Star striker Radamel Falcao, who missed the entire tournament with a knee injury, has returned and Dunga believes Jose Pekerman's side is the favorite.
"Colombia has an advantage because they have worked together for four years and Pekerman knows the players," he said. "I know the Brazilians, too, but there is a difference between seeing them play and living with them every day."