Goal.com
, in association with Coca-Cola, are counting down the Top 50 most memorable World Cup celebrations of all time. Today we go back to 1994 for a moment of African football history as Nigeria celebrate their first ever goal in the World Cup.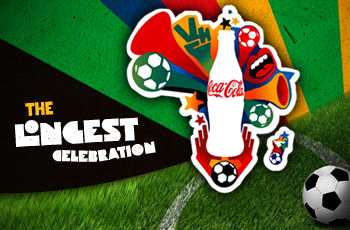 8) Rashidi Yekini – Nigeria (USA 1994)
Forward to 0:50 to see goal and celebration
Sheer unrestrained joy. Nigeria's swashbuckling Super Eagles demolished Bulgaria 3-0 in their first ever World Cup match with powerhouse centre forward Rashidi Yekini netting the opener. His simple tap-in set the ball rolling for a fine display, against a team who eventually finished fourth, but what remains with everybody is Yekini's reaction as he gripped the netting and wailed with delight throwing his fists into the air to enjoy his moment of history. Yekini's team-mates allowed him to revel in the glory of Nigeria's first goal in the World Cup before he untangled himself to take their acclaim. The image of the forward letting it all out remains one of the iconic moments in World Cup history. Raw emotion at its absolute best.



You can win an all expenses paid trip to the finals in South Africa by creating your own celebration video. Log onto www.youtube.com/cocacola to post your contender for glory. The crazier the better! The best ones will win a dream trip to the World Cup and there are thousands of runner up prizes of EA FIFA 10 and EA FIFA WC computer games to give away too.


Tomorrow
: 7
Missed a goal? Catch up with the Top 50 here.
The 2010 World Cup is fast approaching, so keep up to date with all the news at Goal.com's World Cup homepage and join Goal.com USA's Facebook fan page!