Earlier this week, Brent Latham of ESPN wrote an article comparing current U.S. U17 star Andrew Oliver to Landon Donovan. Read
his piece
to see how he arrived at such a conclusion, but the point is scouts, pundits, coaches, and many others have lofty ambitions for Oliver.
Oliver is not alone in drawing the eye of scouts from the most recent U.S. U17 team. Marc Pelosi and Alejandro Guido have also piqued the interest of some invested parties as well. And even beyond the U17 team, there are scouts who regularly keep an eye on Development Academy stars stateside.
For these youth stars, it will be a long time before they can realize their full potential, but their choices in the next couple years can be very influential for their future.
With three different paths to advance an American youngsters career, there is always some debate about the best direction for the elite talent.
So what are the options for the young American stars after they graduate from the Development Academy or U.S. U17 Residency?

Option 1: Pursue an education. Play in college.
Also, it is a good bargaining chip for the players from MLS Academies - a strong freshman season in college will drastically increase their value to their club. For instance, FC Dallas Home Grown forward Ruben Luna had a base salary of $40,000 in 2010. In comparison, Amobi Okugo – a first round Generation Adidas pick from UCLA– had a base salary of $75,000 after one successful season with the Bruins. Four months of solid play and the contract offer is doubled.
For the U.S. U17s, the college option is less of a bargaining chip and more of a value placed on education. Some players simply are not ready to make the leap into the professional environment and college can provide some time to further an education before deciding on a career.
Recent players who used this option: Polak, Perry Kitchen, Victor Chavez
Option 2: Sign Contract With MLS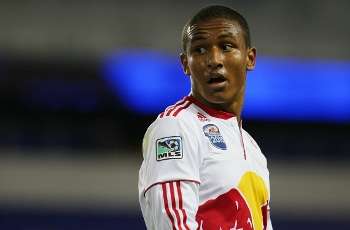 Last year, of the three 2009 World Cup U.S. U17 players who remained on a roster [Jack McInerney, Luis Gil, and Juan Agudelo], only one played more than a full game over the course of the season – McInerney played 350 minutes in his rookie year. The story is not any different for Development Academy signings; Luna played a measly 48 minutes on the season.
And if you are not cracking the first team (and too old for the Development Academy), you are left with the reserve division. And while plenty has been said this off-season as a celebration of its return, the league is only set for ten games plus playoffs this year. It is on the individual clubs to schedule extra games against PDL or other teams in the area so players can have a real season of games to develop.

Recent players: McInerney, Gil, Agudelo
Option 3: Play Abroad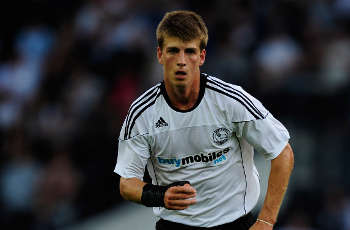 Countless times Americans have left for clubs across the Atlantic with dreams of playing for the top clubs in Champions League action as soon as they landed. The problem is that dream is not realistic. Instead, landing at a club that puts a premium on player development could be a major boost to a player's career.
Recent players: Gatt, Stefan Jerome, Conor Doyle
The path to a professional soccer career is more diversified for American soccer players than what you will see elsewhere in the world. Each option offers a potential benefit for the player, but there are pitfalls too.
College only plays for a few months a year, which can stunt development. MLS lacks the amount of games for young players to adjust to a new system and style of play. And Europe can be cancerous to a career if a player ends up at the wrong club.
For Oliver and other American youngsters, picking the right path for their future is a very important step for being able to realize the potential and lofty comparisons that have been placed on them.
J.R. Eskilson is the Youth Soccer Editor at Goal.com. You can follow him on Twitter @NCAAsoccer