It has been a long and arduous journey for both sides as Benfica and Sevilla have muscled past some very difficult opponents to reach the Europa League final in the Juventus Stadium.
Jorge Jesus's side squeezed past the likes of PAOK, Tottenham Hotspur and AZ before being faced with Juventus in the semifinal, beating the Italian giants 2-1 on aggregate to ensure it reached the final for the second consecutive time. Meanwhile Sevilla had to emerge from their group to hold off Freiburg, Maribor, Betis and Porto before Stephane Mbia's injury time header in the second-leg of their semi-final with Valencia put them through to the final as they look to win the competition for the third time since 2006.
The two sides appear to be evenly matched as we prepare for a close encounter and as the Portuguese and Spanish sides prepare to go head-to-head,
Goal
looks at the five things that could determine where the Coupe Uefa ends up.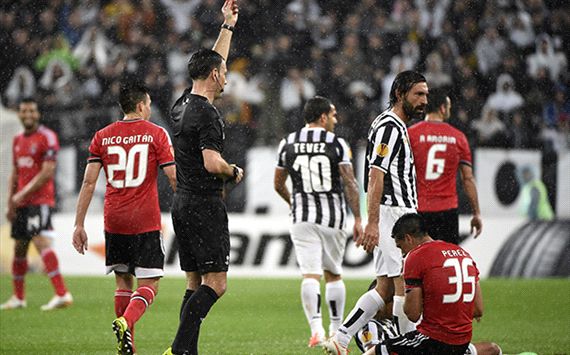 The dismissal of Enzo Perez and Lazar Markovic and the yellow card given to Eduardo Salvio in the second leg of Benfica's semifinal against Juventus ruled all three out of the final against Sevilla. The suspensions added to the list of players coach Jorge Jesus will have to make do without, which already consisted of the injured Lubomir Fejsa and Silvio.
Sevilla is also without Jairo, who was dismissed as a substitute in the meeting with Valencia, while Sebastian Cristoforo is injured and Vitolo remains a doubt.
With Benfica missing five important players, Jesus will have to rearrange the team to plug the gaps and his team could be at a disadvantage heading into the meeting against a strong Sevilla team.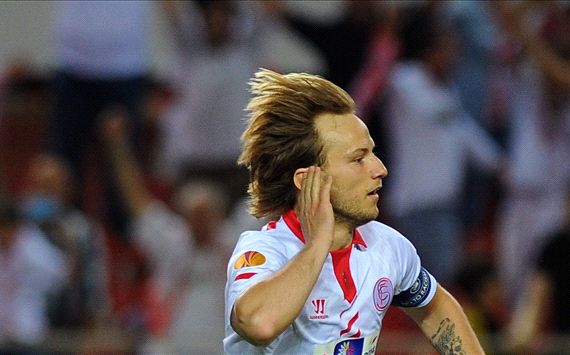 The attacking midfielder has been central to everything Los Rojiblancos have done well this season.
His through balls, crosses, long and short passes are not only accurate, they are intelligent and often deadly.
While the Croatia international has only one goal and two assists to his name in the Europa League this season, his importance and ability is unquestionable as he has fired in 12 and set up a further 10 in La Liga.
As it looks to get beyond a strong and sturdy Benfica side, Sevilla will need great creativity and inspiration and there is no better source to rely on than the 26-year-old.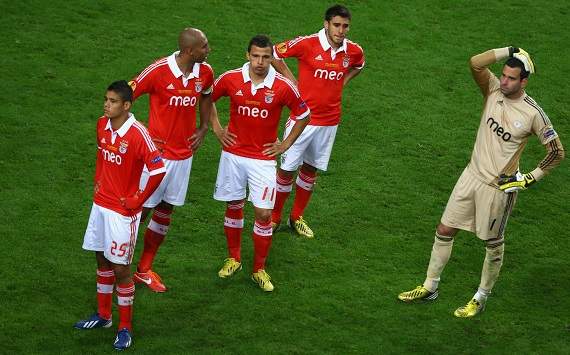 Both sides have performed remarkably well in Europe's second-tier club competition in recent years, with Sevilla winning it twice in a row in 2005-06 and 2006-07, while Benfica narrowly lost out to Chelsea in last season's final in the Amsterdam Arena.
However, the experience of playing in the final recently will benefit Benfica more than Sevilla will be boosted by their recent victories.
There is not one player who featured in either of the Spaniards' victories under Juande Ramos who remains with the club, meanwhile Benfica has kept the majority of the squad which lost to the London club last term.
Jesus' men will be desperate to compensate for the devastation that came with Branislav Ivanovic's injury time winner last year, while, for many of Emery's men, this will be their first time in a match of this magnitude.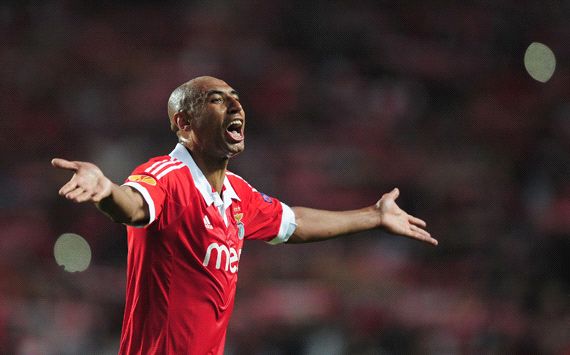 The Brazilian defender has had an outstanding campaign in his 11th season with the Portuguese champions. He has been a rock in the heart of the defense alongside Ezequiel Garay and put in a flawless performance as his side held Juve to a goalless draw and ensure they reach the final.
The commanding, strong, brave and experienced 33-year-old will have to put in another great display in the Benfica defense and lead from the back if his side is to keep the likes of Ivan Rakitic, Gameiro, Jose Antonio Reyes and Vitolo at bay.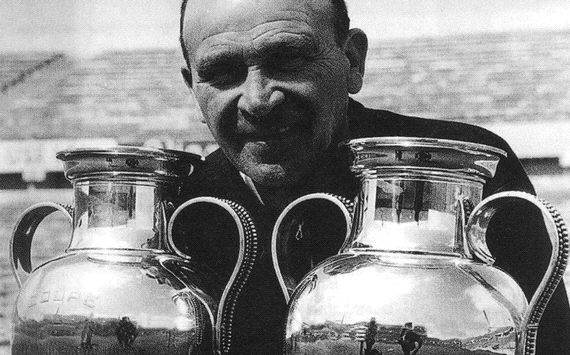 Having lost seven European finals since its last continental success in 1962, Benfica is desperate to end its dismal form in such crucial encounters when it lines up against Sevilla on Wednesday.
However,the club's fate may not be in its own hands. It might have been written for it already.
As he left the club after a dispute over money in 1966, legendary coach Bela Guttman put a curse on the club, declaring it will not win another European trophy in the next century.
While O Glorioso are desperate to shake off the voodoo of the Hungarian, the power of the curse from manager who lead them to their last European Cup victory could prove too great.