If you had said at the start of the season that Atletico Madrid would head into May with a realistic chance of doing the Champions League and La Liga double, you'd have been branded deluded, delirious or drunk.
But, against the odds, the Rojiblancos are at the top of the Primera Division and could derail Real Madrid's Decima dreams in Lisbon later this month.
The Vicente Calderon club could be the latest in a long and illustrious line of shocking title triumphs. From stunning league victories that nobody saw coming to underdogs taking the international scene by storm, expectations are occasionally thrown out of the window. Below,
Goal
looks at 10 of the most shocking triumphs in soccer history.
West Germany (1954 World Cup)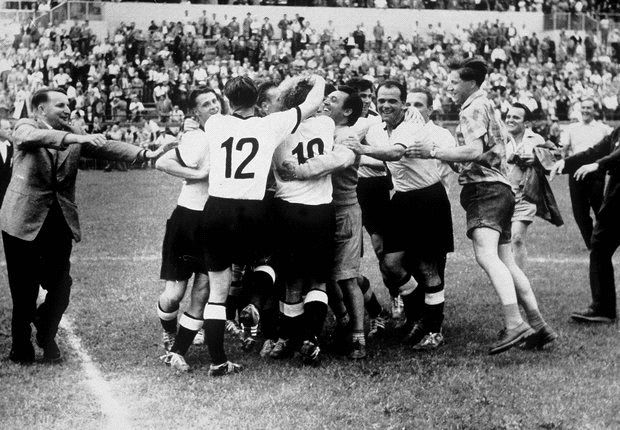 Less than a decade after being torn apart — literally and culturally — by World War II, West Germany went into World Cup 1954 unseeded and without lofty expectations.
A 4-1 win over Turkey in its opening match ensured it would at least make the playoff for the quarterfinals, so coach Sepp Herberger rested most of his first team against Hungary and the squad was battered 8-3 as a result. Undeterred by humiliation at the hands of the Magical Magyars, the Nationalelf romped past Turkey 7-2, swept Yugoslavia aside with a 2-0 victory and reached the final with a 6-1 dismissal of neighbor Austria.
Known as Das Wunder von Bern (The Miracle of Bern), the 1954 World Cup final remains one of the most memorable in history. Hungary was unbeaten in 32 games and had blown out the West Germans in the group stage.
However, the form book was torn up as the underdog fought back from going 2-0 down after eight minutes to triumph 3-2 thanks to Helmut Rahn's 84th-minute winner.
Nottingham Forest (1979 European Cup)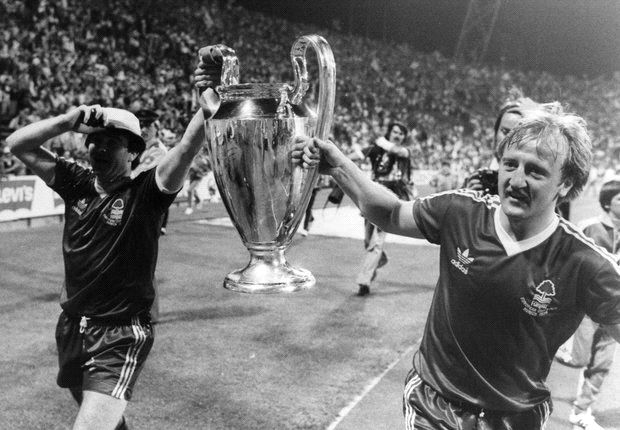 True soccer fairytales are a rarity, but Nottingham Forest's ascent to greatness in the late 1970s went well beyond anything their disbelieving fans could ever have dreamed up.
Its European Cup journey arguably started with Brian Clough's appointment in 1975. Two years later it was promoted into the English top flight and went on to win the league in 1977-78 at the first attempt, stunning the country.
Forest wasn't happy with just leaving Brits in a state of shock, though — it wanted to stun Europe. Knocking out the holder and favorite Liverpool was one hell of a way to kick off its continental campaign. Forest followed up its early promise with wins over AEK Athens, Grasshoppers and Koln.
Malmo, which a dry-humored Clough described as a "boring team" from a "boring nation," was the English champion's opponent in the Munich final and Forest completed the fairytale story with a simple 1-0 win. The club successfully defended its title the following season — something only AC Milan has done since — but its underdog status was long gone by that stage.
Aberdeen (1983 Cup Winners' Cup)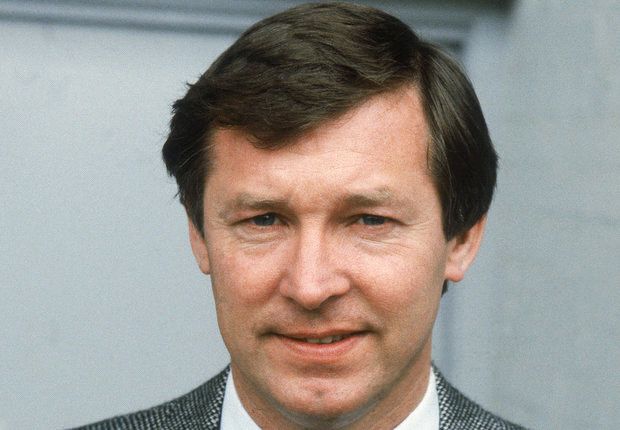 Sir Alex Ferguson might be considered by many to be the greatest coach in the history of soccer now, but in 1982 he was merely a young managerial upstart who showed plenty of potential.
It was in the 1982-83 campaign while in charge at Aberdeen that he began to show the world what sort of future awaited him. He was a hot property in Scotland already, having broken the Celtic-Rangers hegemony in the league, but the club's entry into the Cup Winners' Cup — a now defunct UEFA tournament — gave him and his players a chance to crash the continent.
Aberdeen didn't sneak its way to success — it blew some major big guns out of the water on the way to silverware. In the quarterfinals, it kicked German giant Bayern Munich to the curb before taking on the mighty Real Madrid in the final and triumphing in extra time.
Ferguson's European game with Manchester United was a home game with Real Madrid, meaning that it had essentially finished where it had all began for the Scot.
Hellas Verona (1985 Serie A)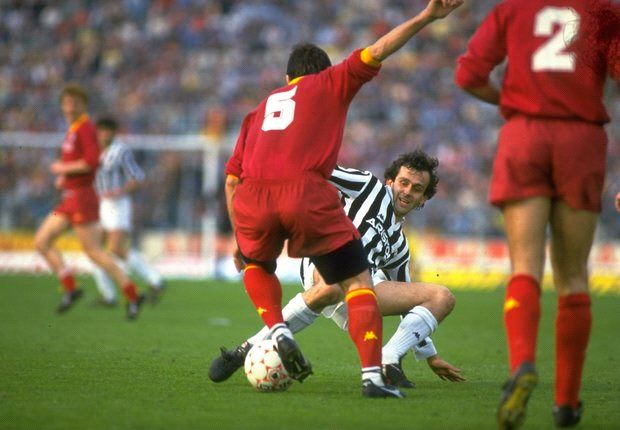 Nobody watching Serie A saw Hellas Verona's Scudetto triumph of 1984-85 coming. Finishing fourth and sixth in the previous two seasons following its promotion to the Italian top flight, the club clearly thrived in the underdog role. But what coach Osvaldo Bagnoli pulled off with a hardworking and ego-free Gialloblu was a total surprise.
Bagnoli's two summer signings were key to the cause: Hans-Peter Briegel was a tough-tackling midfielder who also bagged nine goals that campaign, while Danish attacker Preben Elkjaer added extra firepower.
Starting the season with a win over a baby-faced Diego Maradona and his Napoli teammates, Verona flew straight to the top of the table and did not budge for the rest of the season.
And what's a good underdog story without a conspiracy theory lurking nearby? Verona's victorious season had referees randomly assigned in a bid to clean up the league's image and usual Serie A big guns like Juventus and Roma happened to be way off the pace. The old system was restored the next season and normality was restored. Coincidence?
Denmark (1992 European Championship)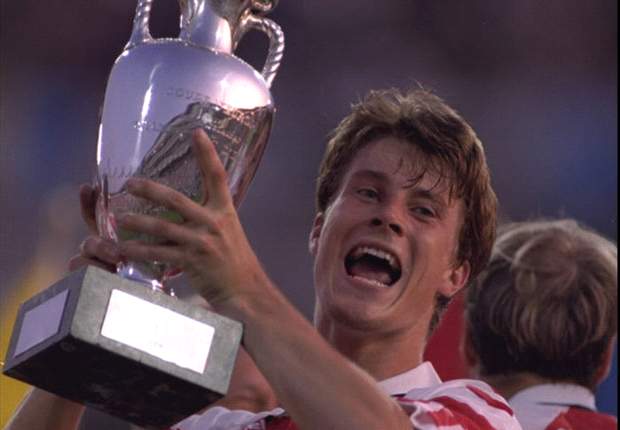 It is not often that teams win tournaments they actually failed to qualify for, but Yugoslavia's spot at the 1992 European Championship was vacated due to escalating war in the Balkan region.
Given just two weeks of preparation, Richard Moller Nielsen's unfancied men were up against it as star Michael Laudrup opted to stay on vacation and refused to join the squad — a decision he probably still kicks himself for making now.
An inauspicious stalemate with England was followed by defeat to host Sweden, but Denmark raised a few million eyebrows when it left Michel Platini and his France teammates beaten 2-1 to edge into the last four. Peter Schmeichel — the beating heart of the team — was the hero as it eliminated the Netherlands on penalties to reach the final.
Germany was the comfortable favorite but John Jensen's screaming opener put Denmark on track for a 2-0 win, with Schmeichel denying Berti Vogts and Co. again and again at the other end.
Kaiserslautern (1998 Bundesliga)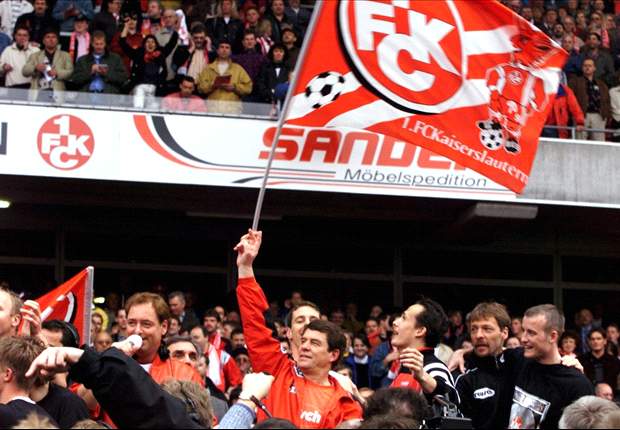 Otto Rehhagel left Werder Bremen after 14 years with the club for Bayern Munich but did not survive the season, being harshly sacked just four days before the second leg of the 1996 UEFA Cup final.
That experience will have impacted his decision to take charge of recently relegated Kaiserslautern, where expectations were low and the pressure minuscule compared to the microscope he will have been forced under in Munich.
The Rhineland club stormed the second division but — despite Rehhagel's pedigree — no newly promoted team had ever won the Bundesliga and it was bookmarked as a UEFA Cup qualification dark horse at best for the 1997-98 Bundesliga season.
How wrong the pundits were. Rehhagel splashed out a bit in the transfer market, bringing fresh faces (including a young Michael Ballack) into an already well-constructed team that bustled with energy, rocketing Kaiserslautern to BuLi glory on its first attempt.
Deportivo La Coruna (2000 La Liga)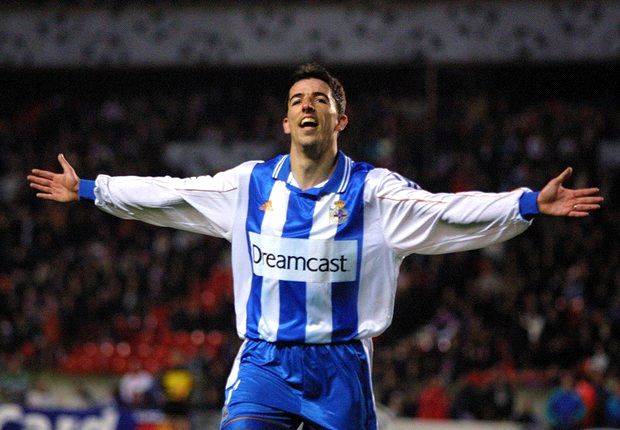 Deportivo La Coruna had flirted with the higher echelons of La Liga in the past without ever winning it, but it wasn't considered a genuine contender ahead of the 1999-2000 campaign.
A sixth-place finish the previous season was a marked improvement over its 12th spot in 1998, but it remained out of reach of the top spot ... or so everybody thought.
Javier Irureta pulled the strings on the sidelines as the likes of Roy Maakaay, Pauleta and Mauro Silva lit up A Coruna. Superdepor ended five points clear of second-place Barcelona, triggering a golden age of Champions League nights at the Riazor that climaxed in a memorable run to the semifinals in 2004.
A Coruna remains the second smallest city (only bigger than Real Sociedad's city of San Sebastian) to have a Spanish champion and Deportivo will be hoping it can make waves once again having secured promotion from the Segunda in 2013-14.
Boavista (2001 Primeira Liga)
Many leagues are mocked for having giant clubs that are considered to have a monopoly on titles, but there are few as monopolized as Portugal's Primera Liga.
The league turned 80 in 2013-14 and 78 of those titles have been won by Benfica, Sporting or Porto. Boavista's victory in 2000-01 is one of only two times that the "Big Three" Portuguese teams have not snatched up the trophy.
Jaime Pecheco is the coach credited with turning the club's respectable league finishes (it had finished in the top seven for the past five seasons) into something significantly more stellar. In the playing ranks, it was Bolivian icon Erwin Sanchez who fans looked to for moments of inspiration and attacking brilliance.
The club wrapped up its historic triumph on the penultimate day of the season, sparking scenes of jubilation while the Big Three scratched their head trying to work out how they let this Boavista gatecrash their private party.
Porto (2004 Champions League)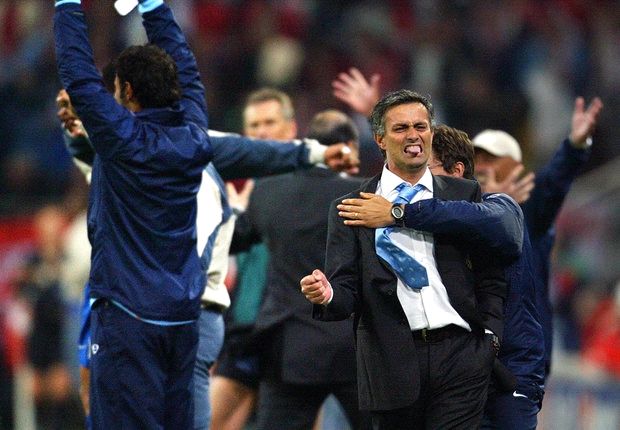 It's strange to think that it has now been a decade since Jose Mourinho captured the hearts and minds of global soccer fans as he guided Porto to a totally unexpected Champions League triumph in 2003-04.
The future Inter coach had conquered Europe a year earlier, guiding his Dragoes to UEFA Cup glory in the midst of the club's first treble. And once Mourinho took a bite of the continental buffet, he couldn't help but feast.
Porto finished second behind Real Madrid in its group but it was in the knockout rounds that it really kicked into gear. Mourinho's sprint down he touchline to celebrate a last-minute strike as his side knocked out Manchester United in the last 16 remains one of the most iconic Champions League moments.
Hard-fought wins over Olympique Lyonnais and Deportivo La Coruna followed before Porto defeated Monaco 3-0 in the final. It was Mourinho's final moments as Porto boss as he was to be handed the reins at Chelsea shortly afterward, but what a way to go out.
Greece (2004 European Championship)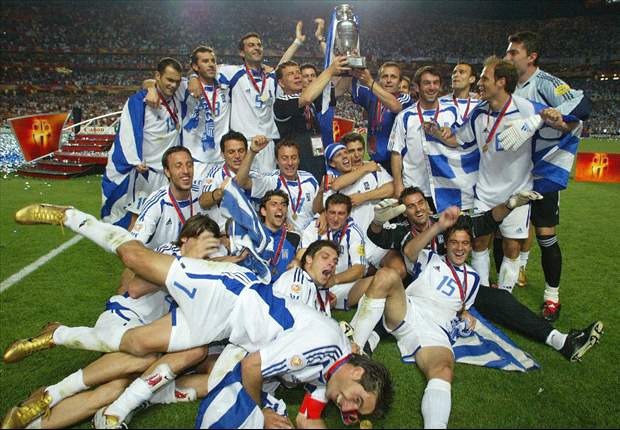 Shambling into Euro 2004 with a winless record in international tournaments, no one gave Greece a hope of making it out of the group stage, never mind winning the whole thing.
Otto Rehhagel (yes, him again!) forged a gameplan around the obvious truth that he did not have the best players. Instead, his team would patiently soak up pressure and look to grab a goal on the break or from set pieces.
They started by defeating host Portugal. A draw with Spain and defeat against Russia nearly derailed the unlikely run, but Greece progressed out of the group stage ahead of the former on goals scored.
In the quarterfinals Greece took its biggest scalp yet, knocking out holder France 1-0, then cast Czech Republic to the dust via a silver goal (the shortlived alternative to the golden goal). Greece met host Portugal once again in the final and crowned itself the European champion with a third straight 1-0 win.