| | |
| --- | --- |
| | |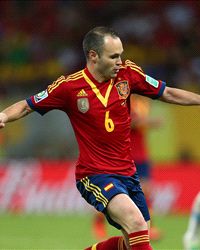 By Ben Hayward
"Spain will go to the World Cup in Brazil as one of the big favorites as defending champions, but it will have to hit the ground running after being drawn in a difficult group.

"The champs wanted to avoid Chile, but a revenge clash with 2010 beaten finalists Netherlands could prove problematic and even if they do qualify, they could end up facing Brazil in the last 16.

"In 2010, Spain started slowly with defeat against Switzerland. This time, it will need to be at its brilliant best from the very beginning."
| | |
| --- | --- |
| | |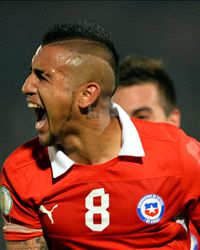 By Alfredo Morgan
"It is a hard draw for Chile. Meeting the defending champions and the runners up from 2010 is a difficult challenge for Jorge Sampaoli and the national squad.

"Chile lost 2-1 to Spain in the previous World Cup, and it has lost eight of 10 previous meetings, albeit drawing 2-2 after being 2-0 up in its most recent clash.


"Australia is the best chance of a win , while the match against the Netherlands will surely be difficult. Qualifying is not impossible, but it does look very difficult."
| | |
| --- | --- |
| | |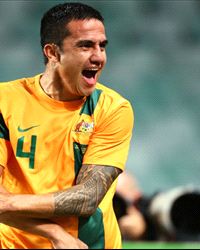 By Iain Strachan
"World Champions Spain are certain to present an enormous threat to a team which suffered consecutive 6-0 defeats to opponents of similar caliber in the form of Brazil and France in the autumn.

"The Netherlands is packed full of elite talent. The likes of Robin Van Persie and Arjen Robben are sure to prove hard to handle for a defense whose pace and mobility has been under the microscope.

"Chile will be viewed by some casual observers in Australia as the easier game in the group, but the South American side shouldn't be underestimated. It is a very tough draw."
| | |
| --- | --- |
| | |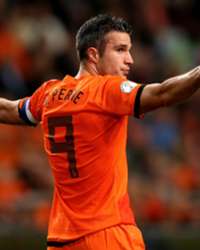 By Stefan Coerts

"Louis van Gaal will by not be the happiest of coaches after being paired with Spain, Chile and Australia, but Netherlands will still fancy its chances of making it to the knockout stages.

"Spain will be the favorites to win the pool, with Netherlands and Chile fighting it out for second place. The nations have met only once in the past, and that ended in a 2-2 draw in 1928.

"Australia should not be underestimated either, but its recent results against top sides suggest that it might be out of their depth in this tough group."
For secure tickets to any World Cup match, visit our preferred partner, viagogo.