This Sunday will be the last time that millions around the world will view Sir Alex Ferguson marching along the sidelines, guiding Manchester United.
For 26 years, the fiery Scottish manager won countless trophies with the Red Devils and turned United into the world's most followed sports club. One of Ferguson's biggest successes during his almost three decades with the club was recruiting top players from around the world, particularly from the CONCACAF region where the likes of Javier "Chicharito" Hernandez and Tim Howard have made moves to the legendary club.
Goal spoke with three American players - Howard, Jonathan Spector and Kenny Cooper, all formerly of Manchester United - to get their perspective on the Ferguson.
Howard was the starting goalkeeper for the Red Devils between 2003-05 while Spector and Cooper were both youth academy products that ended up having success with other clubs. All three men point to their time at United as critical part of their careers.
On Ferguson's retirement: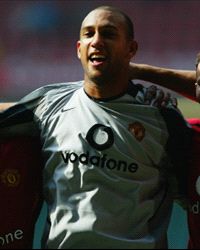 Howard (Everton GK):
Everyone was shocked because up until then everything was quiet and there was no big buildup, but I'm not that surprised. He's had so many years of success and he's getting older. For a guy who's had that much success, it's never a good time to bow out. The next success is always around the corner. So there's never a good time or an easy time.
Spector (Birmingham CB/RB):
I think the sport will miss him dearly as some of the best players in the world have come and gone through Manchester United's doors, but he has been a mainstay at one of the biggest clubs in the world for the past two decades. He has been hugely successful and I wish him well whatever the future holds.
Cooper (FC Dallas FWD):
Obviously a big surprise. When you think about Manchester United, you immediately think of Sir Alex. He's involved with every aspect of the club and it will be interesting to see how the club moves forward.
How involved was Ferguson with recruiting you and the day-to-day aspects of the club:
Howard:
Over the years, he's built up such an amazing reputation. You walk in the door and you're already half way scared of him. He's an incredible person with so many life interests. With football, of course, he's like an encyclopedia but he knows so much about other topics and issues. He's able to relate to players on a different level. Not only on a football level but he relates to players about where they are [in life] and where they are from. That's good for a player. It's helpful to know that it's not always about football. There's more to it then that.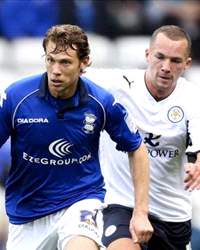 Spector:
He was very involved. I was with the U-17 U.S. national team at the time when I was invited for a trial with Manchester United. The last day of the trial he called me into his office and told me he wanted to offer me a contract. He said to go home and talk about it with my parents. And, before signing, to come back with my family so he could meet them and make sure everyone was comfortable and happy with the decision.
He had a wonderful understanding of what it was like to move 3000 miles from my family at a young age and made me feel at ease so I could concentrate solely on football.
Cooper:
Manchester United is an international club and Sir Alex and his staff made sure that every player was comfortable and focused on football. You wouldn't think that a manager of his stature is involved with every aspect but he really is. I remember when the youth academy team ate together, he would be down there interacting with everyone. He'd go up to a young player and say, "Hey, you're eating too much ice cream there," or teasing a guy about his sideburns. That side of him kept everyone at ease.
I'll never forget when my dad was sick and was in the hospital during my time there. He told me the first set of flowers came from Sir Alex and United. That's how thoughtful the club is.
Sir Alex's notorious angry side:
Spector:
I did see that side. He knew how to get the best out of players, and that was only one side of him. He is fiercely competitive and always wants to win.
Howard:
It's pretty simple, if he doesn't like something he gets angry and says his piece - and it's never nice. You become like a little kid, being quiet with your tail tucked between your legs and your head down eyes on the floor and you just take it. It's normal practice. But when you play at the highest level, there are higher standards and those around you have those standards as well and that's what Manchester United it is. You just have to take your lumps, that's a part of being a professional.
[Laughs] More than a few [curses throw in] but when you play in the big leagues that's what you expect.
Cooper:
I never got to see that side, thankfully.
Follow Alex Labidou on

What you learned from your experience at Manchester United: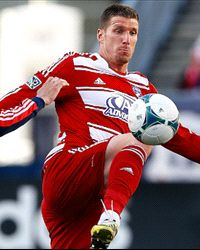 Howard:
There was certainly nothing negative from my perspective and my experience at Manchester United was priceless. It was incredible in every way. I am a better person and a better goalkeeper because I spent three years there under some amazing tutelage from Alex Ferguson and some of the coaches and other players. I learned so much that I can't learn anywhere else and I apply them to my career. My time there with him was pretty much like every other player...he's amazing as a man manager. He treats everyone the same. He holds everyone to the same high standards.
Spector:
There were many positives. I had the opportunity to learn from arguably the best manager in football, and play with some of the best players in the world. I was given the chance to play in both the Champions League and the Premier League. After spending a season on loan at Charlton I wanted to continue to play on a regular basis, and in order to do so I needed to move on. I will always be grateful to Manchester United for giving me my start in English football.
Cooper:
I owe my soccer career to what I learned at Manchester United. I was a big fan of the club before I joined it and became a bigger fan after I left.