Deloitte's annual publication of the richest sides in soccer sees a familiar Spanish duo stretch its advantage over England's finest in 2010-11.
Deloitte's annual report on European soccer revenues - known as the Football Money League - has been released, and Spanish giants Real Madrid and Barcelona have extended their advantage over the rest of Europe at the top of the 2010-11 list.
Real Madrid has collected top spot for the seventh consecutive season, with the remainder of the top six remaining unchanged from 2009-10.
The list is compiled by gathering income streams from three key areas:
Matchday revenue, consisting of gate reciepts and season tickets
Broadcast revenue, including both international and domestic TV contracts
Commercial revenue, notably from sponsorship and merchandising
Staggeringly, the Top 20 earned a combined
4.4 billion
euros in the period measured, a figure which represents one quarter of the entire revenue accumulated in the European soccer market.
Without further ado, here is the list in full: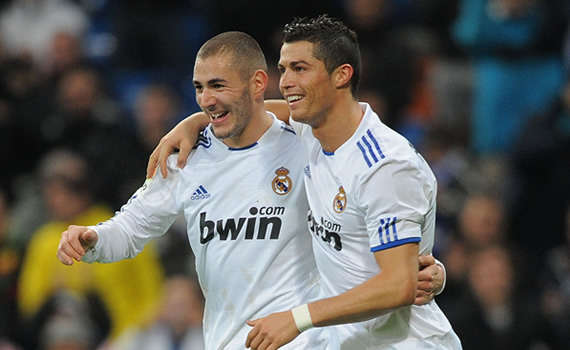 Real Madrid dominates the Money League for a seventh consecutive year, as improved performance on the pitch combined with continued commercial growth sees the Primera Division leader record a revenue increase of 9.6 percent on its 2009-10 total. The most startling statistic of all, however, is how Madrid has exponentially enhanced its income in the past five years; from 2007, its total revenue has risen by almost 200m euros, and the club is projected to be the first to break the 500m euro barrier in next year's edition. Further on-field successes will only solidify Los Blancos' standing as European soccer's true financial superpower.
2nd

BARCELONA
Last year: 2nd


€450.7m

(€398.1m)

13%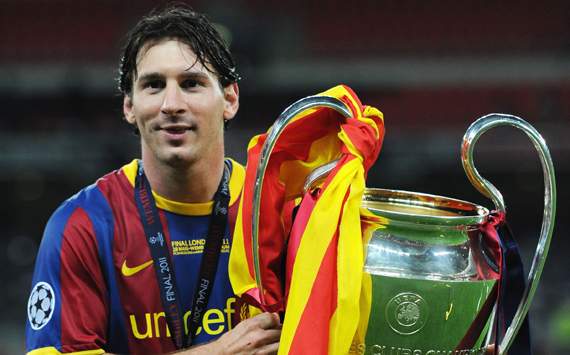 Barcelona continues to trail its domestic rivals in terms of total revenue, but another trophy-laden campaign allowed the Catalan club to narrow the gap on Madrid, while almost doubling its advantage over third-placed Manchester United, the revenue gap widening from 48.3m euros in 2009-10, to 83.7m euros in 2010-11. A revolutionary shirt sponsorship deal with the Qatar Foundation contributed to a significant rise in commercial income, and the ramifications of this arrangement will only truly impact Barca's revenue stream from next year's edition, meaning its position is set to strengthen further.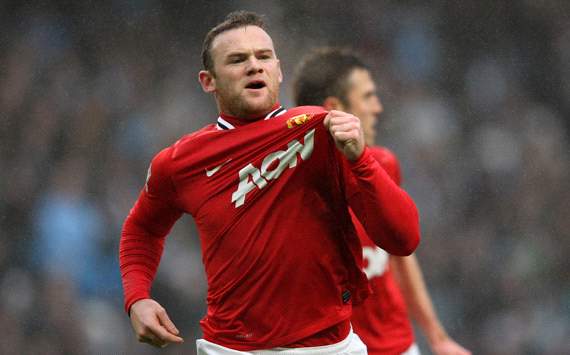 Sir Alex Ferguson's side recaptured its Premier League title in 2010-11, and coupled with its impressive run to the Champions League final, remains the club with the most impressive revenue figures outside Spain's leading duo. Commercially, partnerships with Aon Corporation and shirt manufacturers Nike continue to bear fruit, with a 27 percent gain in this particular area. However, the continued duopoly of TV rights from Real Madrid and Barcelona in La Liga, in addition to their business acumen in other areas, means that Manchester United lost ground on its rivals, reflected in its steady incremental growth across the last five years when compared to the advancements of the big two.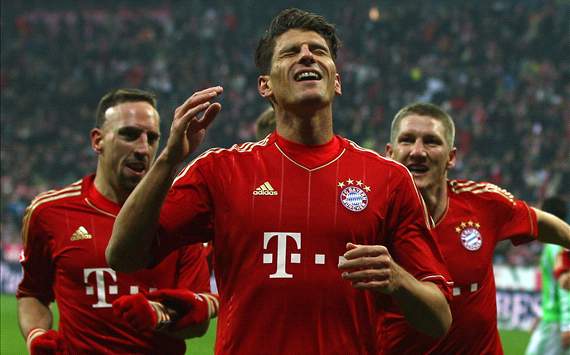 The Bavarian giant remains in fourth spot but in comparative terms enjoyed a disappointing 2010-11. Its failure to win the Bundesliga, alongside its premature Champions League exit at the Round of 16, proved to be key contributors to an overall revenue decrease. Bayern's enviable commercial presence, however, rose by 3 percent across the period, while matchday receipts increased by a healthy 8 percent due to a revised pricing policy. In short, a return to form both domestically and in European competition would be sufficient for the German powerhouse to return to positive growth in 2011-12.
5th

ARSENAL
Last year: 5th

€251.1m


(€274.1m)

8.4%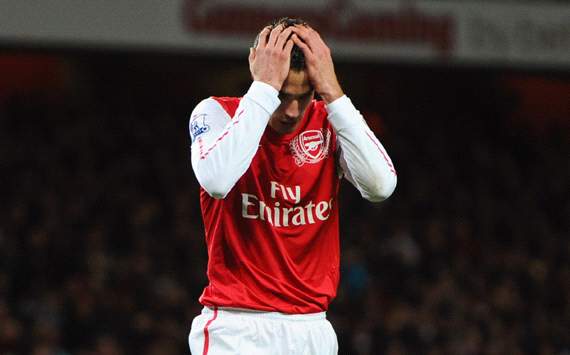 In its home currency Arsenal recorded a minor increase in revenue in 2010-11, but exchange rate fluctuations have influenced the 8.4 percent reduction in earnings in Euros. A sixth consecutive season without silverware has left the Gunners trailing in terms of both matchday and broadcasting revenue, and, significantly, their long-term contract with Emirates means that only 20 percent of their total income is derived through commercial means. It is in this area where the London club must develop its strategy, while sustained Champions League soccer remains an absolute necessity in order to maintain fifth spot.
6th

CHELSEA
Last year: 6th

€249.8m


(€255.9m)

2.4%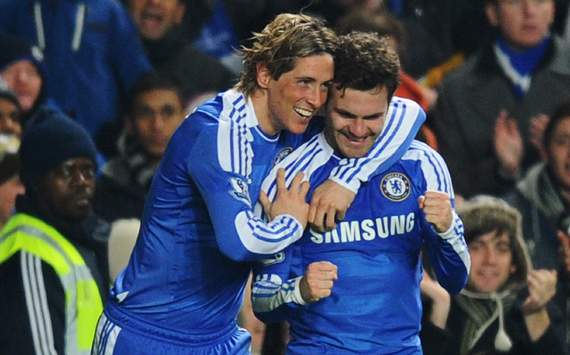 Similarly to Arsenal, Chelsea reported a rise in revenue in pounds sterling in 2010-11, but overall a 2.4 percent decline when translated to euros. The Blues were also able to markedly close the gap to their city rivals from 16.9m euros in 2009-10 to a mere 1.3m euros this year. Despite a lack of trophies in 2010-11, Chelsea's broadcast revenue represents its key driver, with reaching the quarterfinals of the Champions League ensuring additional income from UEFA. From a commercial and matchday revenue perspective, both of these strands of the business plateaued during the period in question, but remained consistent enough to ensure the club remains in sixth position.
7th

AC MILAN
Last year: 7th

€235.1m


(€244m)

3.6%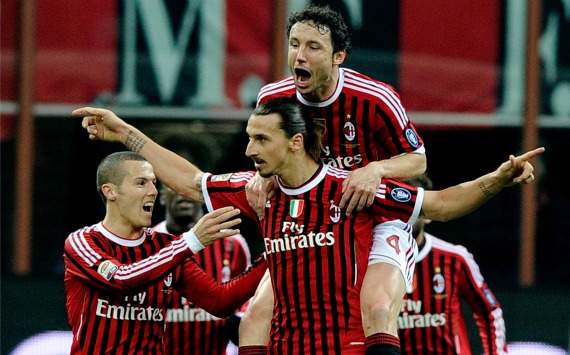 Leading the Italian clubs that populate the Money League, AC Milan remains in seventh spot from 2009-10, and enjoyed a return to form in Serie A, claiming the Scudetto after Inter's extended period of dominance. Its overall revenue is down on the previous year, and a worrying statistic concludes that 46 percent of the Rossoneri's total earnings is derived from broadcast revenue. Its matchday takings are second lowest in the top 10, although its commercial income was boosted by a lucrative deal with Emirates. However, if Milan fails to secure progression beyond the Champions League Round of 16, its reliance on TV money means it is unlikely to progress up the list next year.
8th

INTER
Last year: 9th

€211.4m


(€224.8m)

6%
Inter is the first movers in the Money League from 2009-10, leapfrogging Liverpool into eighth position, despite exchange rate movements perpetuating a 6 percent drop in combined earnings. Like AC Milan, Inter's main revenue stream is accumulated from broadcast revenue, with 57 percent coming from this area - the second highest percentage (behind AS Roma) of any team in the top 20. As is a problem indicative of all Serie A teams, Inter must strategize to effectively utilize its brand in other areas if it is to remain competitive with the sides currently above it.
9th

LIVERPOOL
Last year: 8th

€203.3m


(€225.3m)

9%

Liverpool is the only club in the top 10 not to have competed in the 2010-11 Champions League, its first season without the associated broadcast income from this competition since 2003-04, and as a result it slides into ninth position. The club was able to offset this shortfall, however, by securing one of the highest shirt sponsorship deals of any team in the top 20, worth up to 22m euros per season. A Europa League run to the semifinals limited the shortfall in broadcast revenue to just 12.4m euros down on 2009-10, but with no European soccer taking place at Anfield this season, the Reds will struggle to remain in the top 10 next year.
10th

SCHALKE 04
Last year: 16th

€202.4m


(€139.8m)

45%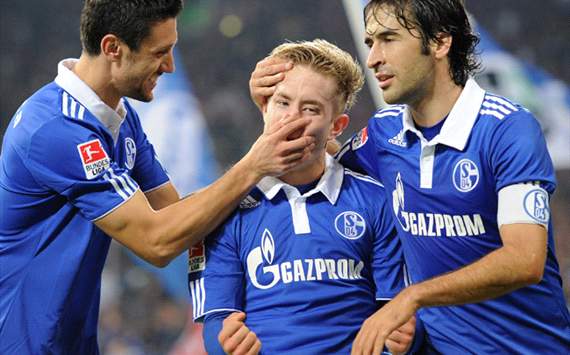 The unquestionable surprise package of the 2010-11 Money League, Schalke achieved an astonishing 45 percent increase in revenue, thanks in no small part to a swashbuckling trip to the Champions League semifinals. Its broadcast revenue more than doubled as a result, propelling it into the top 10, but its commercial income is also a huge success, accounting for 45 percent of its total earnings and is due largely to their multi-purpose use of their state-of-the-art Veltins Arena. However, failure to secure Champions League soccer again means Schalke's rise is likely to be short-lived for now.
11th

TOTTENHAM
Last year: 12th

€181m


(€146.3m)

24%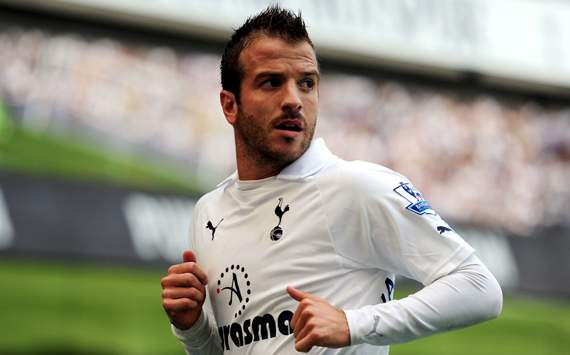 Tottenham climbs back above Premier League rival Manchester City, as reaching the quarterfinals of the Champions League provided a healthy increase across all revenue streams and translated into a 24 percent rise on the previous year. The area to benefit most from on-pitch performance proved to be the broadcasting arm of the club's income, which recorded 61 percent growth. The capacity of White Hart Lane, which is only the 10th largest in England alone, currently restricts matchday receipts, but the proposed redevelopment plans will prove to be a main economic driver in the future.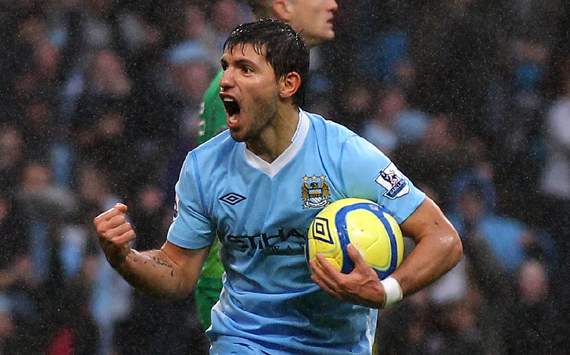 Tottenham's European exploits edged Manchester City down to 12th position, despite its own revenue increasing by 11 percent across the 2010-11 period. However, City remains a team very much on the rise in all aspects; its commercial revenue has tripled over the past two seasons, while entry to the 2011-12 Champions League will unquestionably increase its broadcasting income in next year's edition. This, in turn, will positively impact matchday revenue, ensuring that City will be a genuine challenger to the top 10 positions not only next year, but in the seasons that follow.
13th

JUVENTUS
Last year: 10th

€153.9m
(€205m)
24%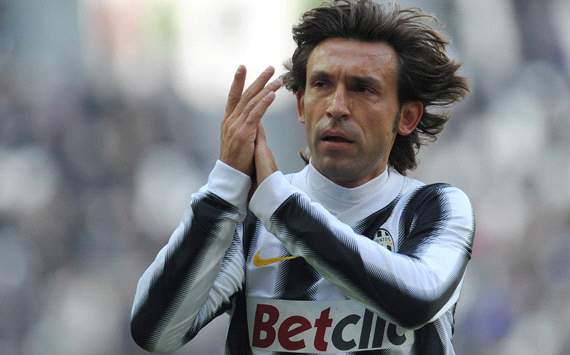 The impact of successful progression through European competition is highlighted by Juventus' freefall down the Money League in recent years. The loss of income is palpable based on Champions League versus Europa League participation, with the club receiving just 1.8m euros from UEFA in 2010-11, in stark contrast to the 22.8m euros accumulated the season prior. Serie A's redesigned, collective broadcasting agreement has also negatively impacted Juve's earnings, and with no UEFA participation to generate income in the current season, its position is only likely to worsen in the 2011-12 Money League. Moving into its own stadium will certainly lead to significant increases in matchday revenue, though, putting Juve ahead of all domestic rivals in this area.
14th

MARSEILLE
Last year: 15th

€150.4m
(€141.1m)
6.6%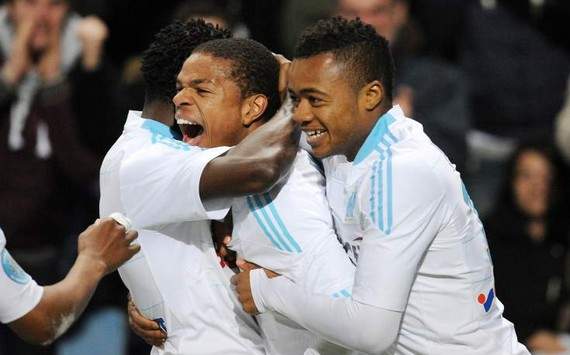 Marseille, for the first time in seven years, is the highest-earning club in French soccer, usurping rival Lyon in the process, and operating at a 6.6 percent increase in 2010-11. Reaching the Round of 16 of the Champions League is most responsible for this upturn, as commercial and matchday revenues remain relatively constant. OM's famous stadium, the Stade Velodrome, is undergoing redevelopment to increase capacity ahead of Euro 2016, and while building work will reduce attendances in the short term, the additional gate receipts will prove to be a profitable avenue of income in the future.
15th

AS ROMA
Last year: 14th

€143.5m
(€122.7m)
17%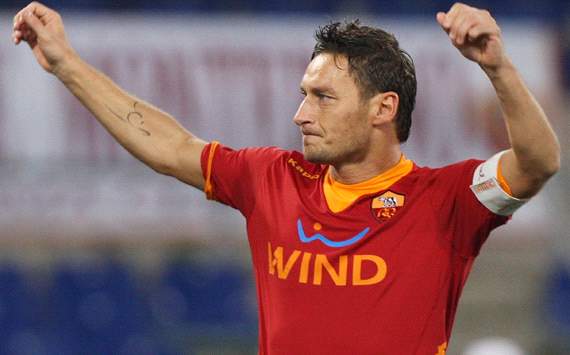 Roma leaps three positions to 15th, with its Champions League exploits helping to increase broadcasting revenue by an impressive 25.5m euros, and ensure a general rise in earnings of 17 percent. Despite this, however, the club reported a disappointing decrease in matchday takings, as average attendances fell by 15 percent across the course of the season. Roma is to remedy this in the near future by moving to a new custom-built arena, but with no Champions League income to fall back on in 2011-12, the capital club may suffer a temporary setback in its total income.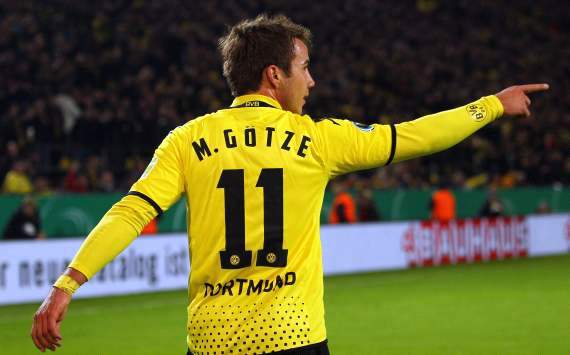 From being on the brink of bankruptcy just over a decade ago, Borussia Dortmund makes a successful return to the Money League after collecting the Bundesliga title, which heralded record earnings. Like other German sides, Dortmund's commercial revenue is its most beneficial prong of its business plan, with 57 percent of income generation borne from this area - the highest of any side in the top 20. Its continuously shrewd sponsorship arrangements, combined with the joint-highest average attendance and incoming Champions League riches, could see a substantial rise in next year's list for the German champion.
17th

LYON
Last year: 14th

€132.8m
(€146.1m)
9.1%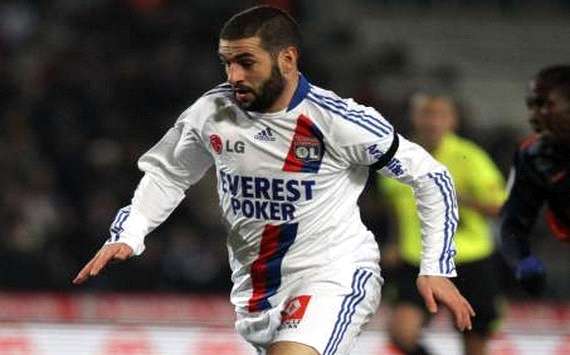 Lyon drops three places and not only has it lost ground on rival Marseille, but the emergence of Paris Saint-Germain as a significant power in French soccer could threaten OL's position at the top of the domestic game. Once more, a failure to match the Champions League achievements of the season before sees the club's broadcasting revenue significantly fall. However, like many others, Lyon has made provisions for a new stadium to maximize its matchday takings and commercial income that can be generated from a multi-purpose arena.

18th

HAMBURG
Last year: 13th

€128.8m
(€146.2m)
12%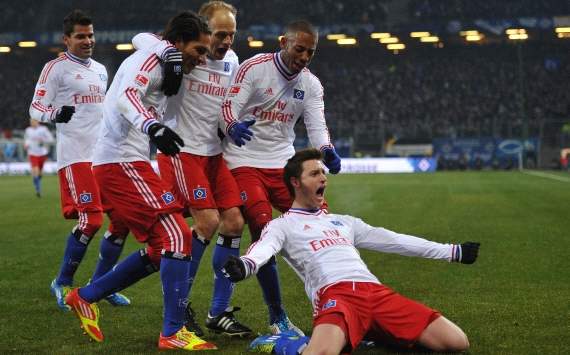 As you would expect, no income from European soccer in 2010-11 sees Hamburg slide down the Money League. Commercial revenue remains a key driver, as a lack of continental action led to nine fewer home matches and a 7.5m euro decrease in matchday revenue as a result. However, as on-pitch success and the associated broadcasting benefits that are offered become ever-more crucial in the Money League, it seems that Hamburg will need to shake off its current difficulties in order to remain a part of the top 20 in seasons to come.
19th

VALENCIA
Last year: N/A

€116.8m
(€99.3m)
18%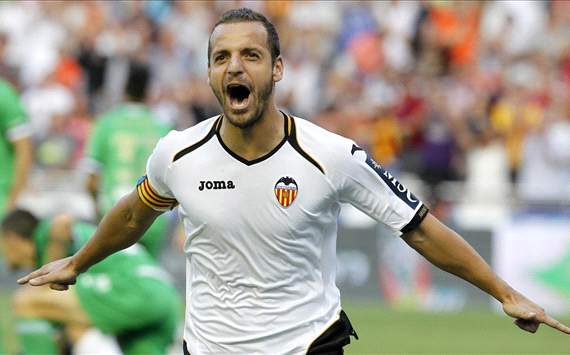 Valencia's financial problems across the past five years have been played out in the public domain, as a half-empty stadium and continued sale of talented players highlights its precarious plight. However, consistent qualification for the Champions League has ensured that, in terms of revenue generation at least, Los Che are moving in the right direction. Their position in the Money League, but one so far behind Spain's big two, only serves to further emphasize the disparity of earnings that currently blights the distribution of TV cash in La Liga.
20th

NAPOLI
Last year: N/A

€114.9m
(€91.6m)
25%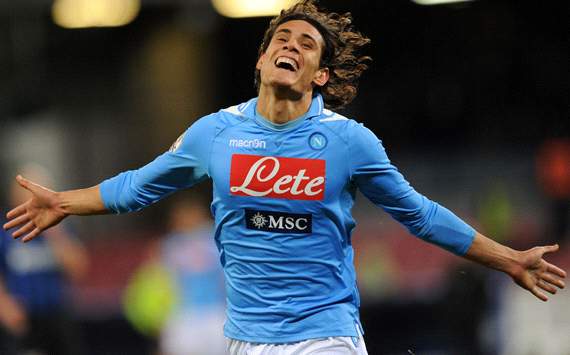 Napoli makes its debut in the Money League after enjoying its highest Serie A placing for over 20 years. Unlike established challengers such as AC Milan and Inter, the Partenopei benefited from the revised TV revenue arrangement in Italy, creating a huge 47 percent (18.6m) rise in broadcasting income. A new commercial agreement for 2011-12, plus Champions League qualification beyond the group stages, should ensure that Napoli not only remains in the top 20, but could rise up the list.