Chicago Fire midfielder Pavel Pardo believes that Javier "Chicharito" Hernandez is still the best young Mexican player, despite the Manchester United striker struggles with injuries this season.
"If you look at the results [from the past two years], it has to be him," Pardo revealed to Goal.com.
Speaking to Goal.com as part of Quaker Oats' new sponsorship agreement with his club, Pardo explained that Chicharito continues to impress him.
"He's a great player," the Fire Designated Player stated. "He was coached well in Mexico and he knows his skills. But the thing I like about him most is he understands his limitations."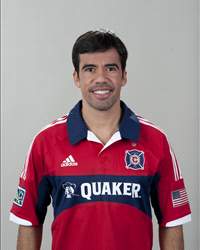 "He knows there are things that other players can do that he can't. He knows his abilities well and that's the most important thing."
"The other thing is he has a great mentality. If he plays 5 minutes, 15 minutes, 30 minutes, he will have the same energy and be positive throughout the game. He has a winner's mentality. For me that's what makes him among the best."
Pardo has 148 international caps with Mexico and while he hasn't been called up since 2009 or officially retired, he still keeps close attention to El Tri.
The team's strong form both on the senior and youth level in 2011 has many believing Mexico is entering a Golden Era and Pardo believes that has been ignited by head coach José Manuel de la Torre. The two are good friends and Pardo is certain that de la Torre's straightforward approach has won the trust of Mexican players.
"Performances were very good due to the coach," said Pardo. "This is important because he clearly explains to the players what he expects. They know what to do and how to improve. He is honest and the players believe in him."
The veteran says that de la Torre's demeanor also works well with players based in Europe, which is a departure from previous coaches.
"All of the players in Europe, they have different mentality but he can relate to them and they've done well with him," Pardo says. "Consistency is important."
Follow ALEX LABIDOU on

As for Pardo's club career, the 35-year-old midfielder was elated to re-sign with the Fire after his future with the team was in doubt. The former Stuttgart star joined Major League Soccer last year for a six month contract and was rumored to be heading back to his boyhood club Atlas. Pardo denies that there was an interest in returning to Mexico and claims there was no official talks with any Mexican team.
"No conversations with Atlas," Pardo stated. "I didn't want to come back to Mexico to play, I wanted to stay here. "
"In the beginning of [the offseason] I talked to the Chicago Fire and told them I'd like to stay here longer. For as long as I can. It didn't matter if it was one or three years. So from then, my priority was to stay at the Chicago Fire and people from the Fire said of course for us it would be great to have you here again."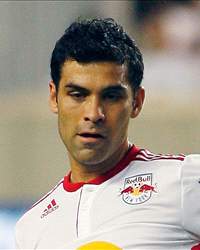 Now that Pardo will remain with the Fire in a deal rumored to be two years, one player he hopes to see on the opposite end of the field is Rafa Marquez with the New York Red Bulls.
Marquez had a frustrating 2011 season in MLS which saw the former Barcelona player clash with teammates and struggle with his form. Reports had linked the 32-year-old center back to Brazilian club Flamengo and Marquez added fuel to fire by saying that he was interested in a move to South America.
Still, Pardo and the Red Bulls DP are long time friends and based on a conversation they had in the offseason, Marquez's heart lies in New York.
"We are like family. I spoke with him and the first thing he said was he'd like to stay here [in MLS]," Pardo said. "There's always rumors and things but when I spoke with him, I told him that I was very happy that he was in MLS. He told me that he was very happy in New York and wanted to stay in the league. He made it very clear he didn't want to leave MLS."