During the draw for the Champions League quarterfinals last month, Porto's hopes of going any further in the competition were almost instantly written off when the club was paired with favorite
Bayern Munich
.
Most experts and bookmakers are expecting a comfortable win for the German champions, but the team led by Pep Guardiola's former Barcelona teammate certainly won't be taken for granted.
"Julen Lopetegui and I both love that we are in this situation. It is an honor for me and I congratulate him already for Porto's great performances," the Bayern boss said during his pre-match news conference Tuesday. "Porto haven't lost a game in the Champions League this season and I'm happy to be facing Lopetegui."
Porto's coach Lopetegui played alongside Guardiola, 44, for three years in the 1990s but endured a miserable time at Camp Nou. The ex-goalkeeper, who won one cap for Spain and also played for Real Madrid and Logrones, made just eight appearances in Catalunya and conceded 18 goals before transferring to his final playing club Rayo Vallecano.
Lopetegui's coaching career, though, certainly has more potential to reach the very top. After an inauspicious start at Rayo in 2003, followed by an apprenticeship of sorts at Real Madrid Castilla in 2008-09, the 48-year-old has garnered a reputation as one of the continent's best cultivators of young talent.
He led Spain's Under-19 side to glory at the 2012 European Championship as a team starring Jese Rodriguez, Gerard Deulofeu, Oliver Torres and Juan Bernat defeated Greece 1-0 in the final.
Lopetegui then led a brilliant Spain Under-21 team to success at the 2013 Euros. La Rojita were untouchable as Thiago Alcantara (now at Pep's Bayern along with Bernat), Isco, Alvaro Morata, David de Gea and Koke, among many others, dispatched Italy 4-2 in the showpiece game.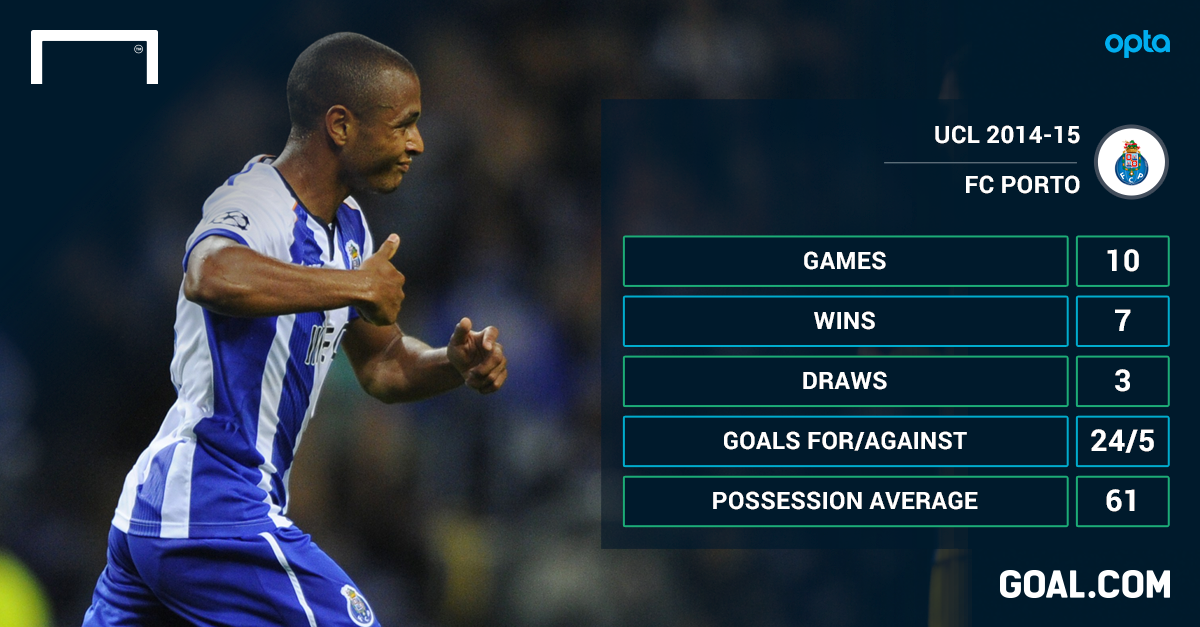 It came as no surprise that Lopetegui attracted the interest of Porto, which appointed him last summer. Over the last decade the club has become famous for scouting and developing prodigious youngsters like James Rodriguez and Hulk before selling them on for a massive profit.
Lopetegui has already delivered on this front. After signing 14 new players, including seven Spaniards, his Porto squad is packed full of young talent and has the lowest average age in Champions League history at 22. Brazil right back Danilo recently agreed to a 31.5 million euro summer move to Real Madrid, but the likes of Yacine Brahimi, Ruben Neves, Alex Sandro, Hector Herrera, Casemiro and, of course, Lopetegui's old Under-19 favorite Oliver Torres are all set for bright futures in the games.
Porto may be three points behind Primeira Liga leader Benfica and out of the Portuguese Cup after losing to Maritimo, but after such a disastrous 2013-14 season in which the club finished 13 points off the top, the progress made at the Dragao has been excellent.
Lopetegui's team plays a fast, dynamic, pass-and-move game, utilizing all of the width that his 4-3-3 formation offers. This has led to some truly impressive European performances and results this season.
Indeed, Porto is the only team remaining in the Champions League that is unbeaten. The club goes into its quarterfinal first leg in Portugal full of confidence after thrashing Basel 5-1 on aggregate in the last round.
"We come into this tie being able to enjoy what we have accomplished and aiming to give our best in both games, as we always do," Lopetegui told
Goal
. "Many new players arrived last summer, but we have our idea of playing and the team has worked very well since the beginning of the season.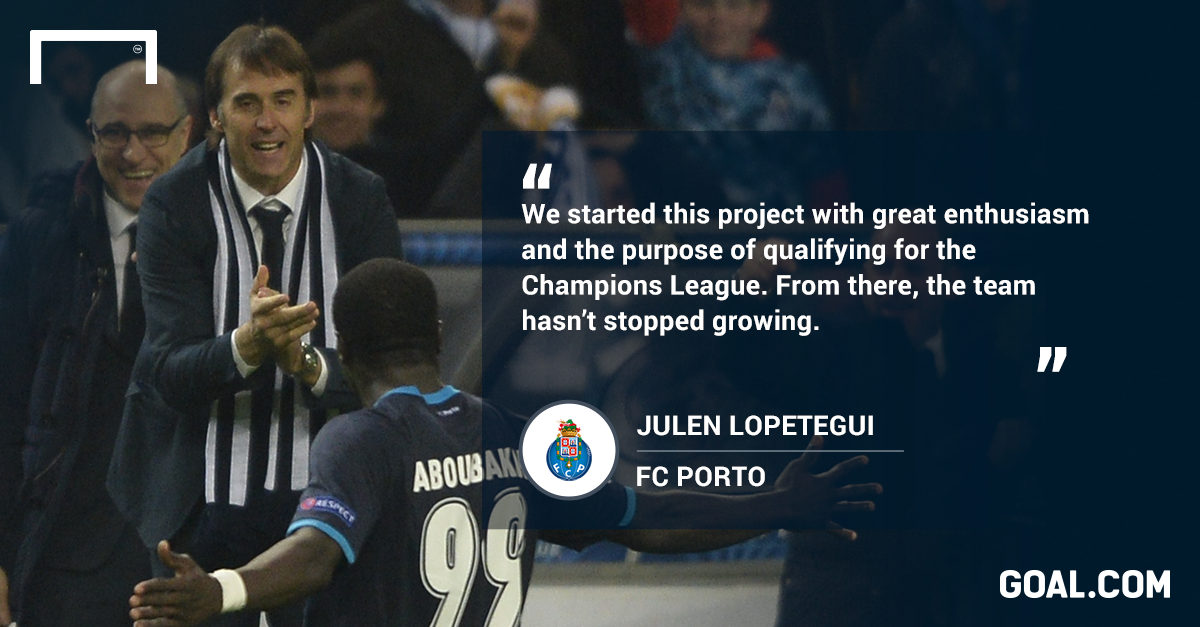 "That is fundamental. We started this project with great enthusiasm and the purpose of qualifying the team for the Champions League [from the playoffs]. From there, the team hasn't stopped growing — traveling on its own path.
"Bayern are a team that do many things well — both on an individual and collective level. Guardiola has always been a person with clear qualities as a leader and he is a winner."
Lopetegui, because of his style of play and desire to integrate youngsters, is often compared to Guardiola. On Wednesday, the two former colleagues — who traveled together to the 1994 World Cup in the United States — will face off in a clash that is likely to be much tougher for the latter than it initially seemed.
Only Bayern has scored more goals than Lopetegui's men in the Champions League this season, and only the Germans, Atletico Madrid and Monaco have let in fewer. Porto, which has faced fewer shots than anyone, has the third best possession stats in the competition, boasting an average of 61 percent of the ball each game. Bayern is first with 67 percent. In 10 Champions League matches, including its playoff win over Lille, Porto has won seven and drawn three, scoring 24 goals and conceding only five.
Should Porto preserve this fine record after the meeting with Bayern, then Lopetegui will soon become a household name — just like his younger friend Guardiola.