Goal selects the best imagery from Tuesday's action as Real Madrid added to its one-goal advantage to beat Bayern Munich 5-0 on aggregate thanks to doubles from Sergio Ramos and Cristiano Ronaldo.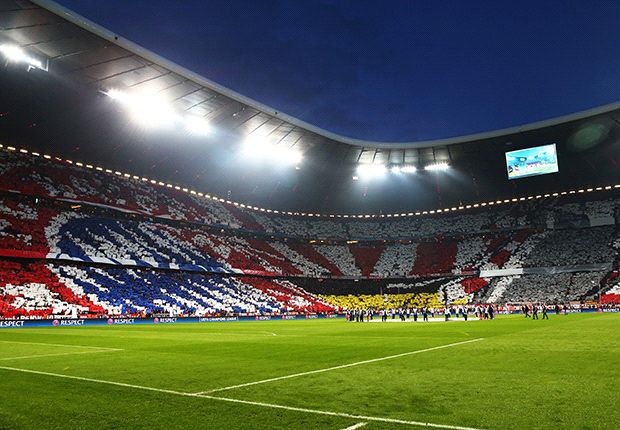 The Allianz Arena greeted the two sides draped in the colors of Bayern Munich.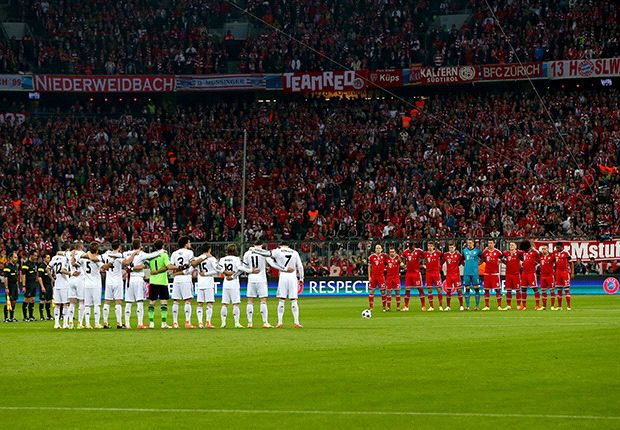 Before kickoff there was a minute's silence for former Barcelona boss Tito Vilanova.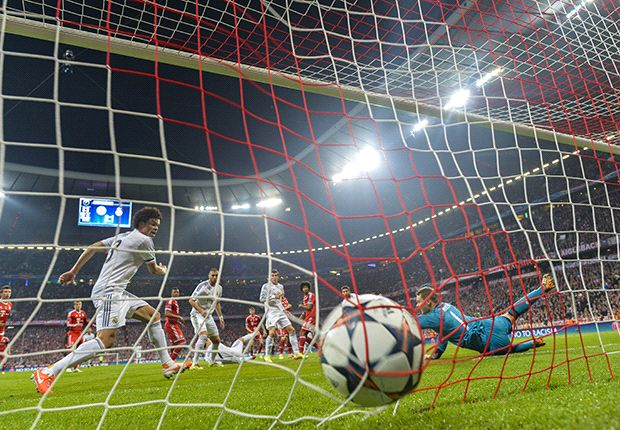 After just 16 minutes Bayern conceded from a corner that was headed home by Sergio Ramos.



Four minutes later Ramos doubled the lead, this time heading past Neuer from a free kick.



Bayern Munich was left stunned as two set pieces put it three goals behind on aggregate.



Fans in the stands were less than impressed as their dreams of retaining the trophy were shattered.



Next on the score sheet was Cristiano Ronaldo, who set a new record for Champions League goals.

Real Madrid caught Bayern on the counterattack and the No. 7 finished off the sequence.



Manuel Neuer appealed for help as the German champions collapsed in front of his eyes.



Pep Guardiola was unable to offer any answers from the sideline.



One dampener for Real Madrid was the booking of Xabi Alonso, which ruled him out of the final.

Fifteen minutes from time Bayern Munich fans began to filter out of the stadium.



In the 90th minute, Ronaldo rubbed salt into the wound by burying a free kick under the wall.



Gareth Bale congratulated his teammate as Real Madrid went 5-0 up on aggregate.



Real Madrid booked a place in the Champions League final against either Chelsea or Atletico Madrid.