Keylor Navas, Rafa Marquez and Clint Dempsey headline the best XI from Brazil after the region enjoyed a standout World Cup.
CONCACAF turned many a head in Brazil this summer.
Mexico earned plaudits for its attractive brand of soccer. The USA was hailed for its heart and grit. And Costa Rica merely delivered one of the great Cinderella stories in World Cup history.
While each team was praised for having a whole that overcame its individual parts, there were still a slew of standout players to admire. Here's a look at
Goal USA
's CONCACAF Team of the World Cup:
GK KEYLOR NAVAS (Costa Rica)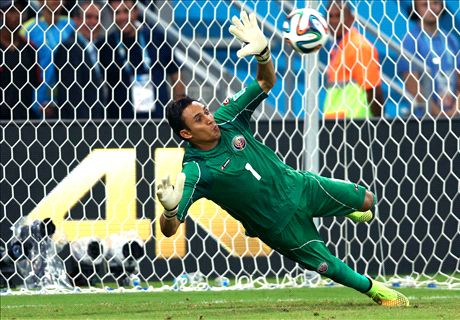 The Levante keeper was pushed to his limits this tournament, but for a while it looked like he had none. Costa Rica left Brazil after a shootout defeat to the Netherlands, but Navas had already helped the team to the top of a group that featured Uruguay, Italy and England, and also spearheaded the 10-man Ticos to a shootout win against Greece. With a final mark of 21 saves and just two goals allowed in Brazil, the 27-year-old captured the eye of several of Europe's big clubs.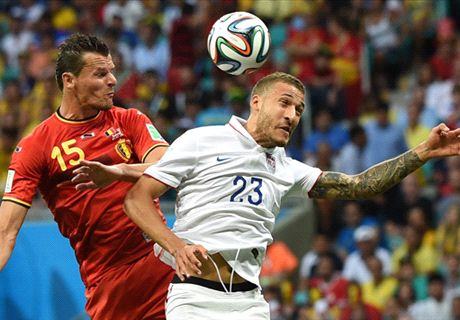 With Jurgen Klinsmann choosing to deploy a U.S. side that kept the middle congested with three central midfielders, it was the right back who shouldered much of the offensive burden. Although the position was a question mark entering the pre-World Cup camp, with six different players competing for the spot, Johnson switched from his customary posts on the left flank to offer some much-needed stability. In the win over Ghana and draw with Portugal, Johnson's overlapping runs provided the attacking spark that helped secure those crucial results.
D GIANCARLO GONZALEZ (Costa Rica)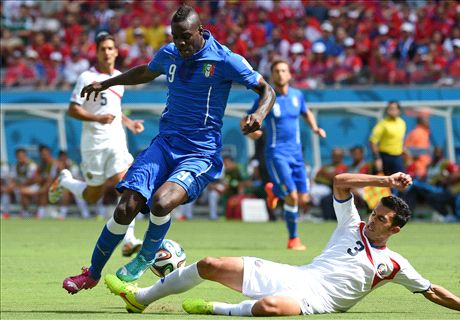 Playing five teams all ranked in the world's top 15, Costa Rica only conceded two goals in Brazil — a penalty kick and strike while down a man. For all of Navas' heroics, that defense fortitude extended well beyond the goalkeeper. Anchoring the Ticos' trio of center backs, Gonzalez led his side in clearances, interceptions, blocks and aerial duels won while battling the likes of Edinson Cavani, Mario Balotelli, Daniel Sturridge and Robin van Persie. Not too shabby for the Columbus Crew defender.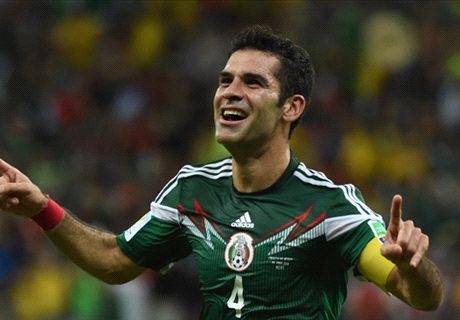 The lasting image of Marquez's World Cup will be him lunging in. While Mexican fans will always argue que no era penal, the Netherlands marched on to the quarterfinals while El Tri missed a fifth game again. But that moment obscures what was a very strong tournament from the 35-year-old, who became the first player to captain a game at four different World Cups and became the second Mexican, after Cuauhtemoc Blanco, to score at three different World Cups. It's a testament to his versatility, and both his attacking and defending were quality in Brazil — even if the memories won't all be fond.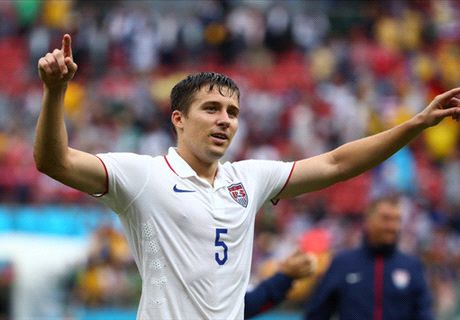 It was a prominent narrative in the buildup to Brazil: How could the USA survive the "Group of Death" without bringing a World Cup-proven center back? But that storyline ended up being overblown. Just 18 months removed from his first cap, Besler played with the poise and confidence of a grizzled veteran. Using his defensive anticipaton and slick distribution, the 27-year-old kept matters tidy for an American team that regularly struggled in possession and thus asked a lot of its back four.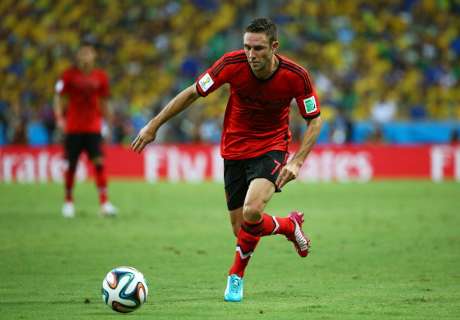 Much of Mexico's success was derived from the successful implementation of Miguel Herrera's 5-3-2 system, which relies heavily on wing backs to provide width in attack. And that's just what Layun did, bombing up and down the left side while regularly cutting in to add another dimension to Mexico's attack. With Paul Aguilar more of a stay-at-home presence on the opposite flank, Layun never hesitated to get forward on the overlap but also did his job defensively.
M HECTOR HERRERA (Mexico)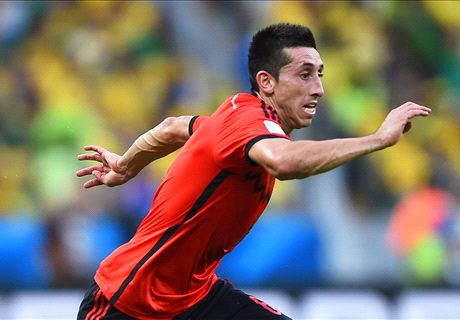 Pre-World Cup injuries to Juan Carlos Medina and Luis Montes left some uncertainty in Mexico's midfield, but still having a box-to-box player of Herrera's quality certainly softened those blows. The Porto man was everywhere for El Tri, winning balls in midfield, distributing with precision, hitting good set pieces and proving dangerous in the final third. At 24 years old, Herrera has the skill set to be a dominant midfield general for Mexico through the next cycle and beyond.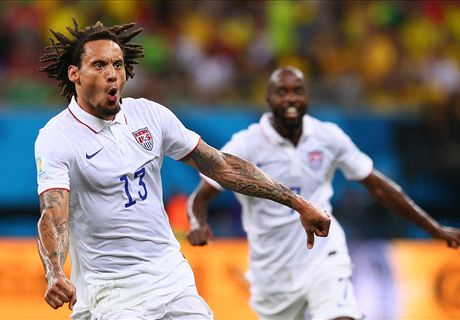 After the inital euphoria of the German-American midfielder suiting up for the USA in October of 2010, Jones beame a magnet for criticism. Jones got too many yellow cards, went forward too often, couldn't speak English well enough. He leaves the World Cup with few critics. Jones went forward when necessary — and with great results, as evidenced by his stunning goal against Portugal — but also broke up a number of opposing attacks. There are reports that Jurgen Klinsmann's best outfield player at the tournament is on his way to MLS. American fans will welcome him warmly.
M CELSO BORGES (Costa Rica)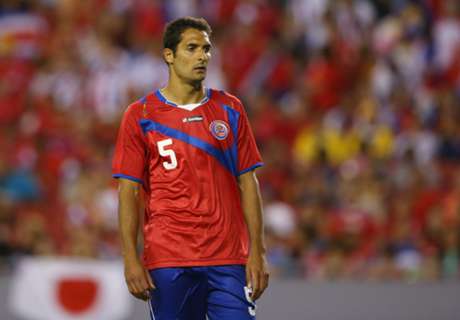 Largely wandering in the footballing wilderness of the Nordic, Borges occasionally popped up in YouTube videos showing long-range strikes. In Brazil, he proved he's more than just a rocket launcher, showcasing the defensive aspect of his game as well. Without Borges' interventions on the right side, Christian Gamboa and Oscar Duarte never would've been able to find the success they did. He's also Costa Rica's go-to penalty taker and didn't fail to show why in the shootouts.
F BRYAN RUIZ (Costa Rica)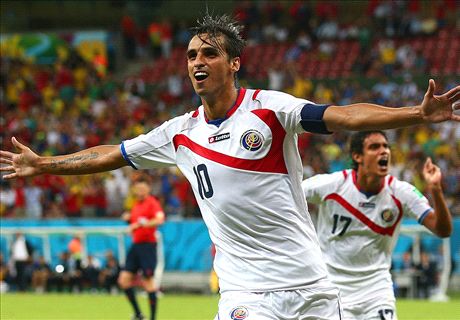 After needing a loan move back to the Eredivisie from Fulham to get minutes before the tournament, Ruiz proved he was world class. The Costa Rica captain scored the winning goal against Italy and also found the opener against Greece, again getting behind the defense and putting in a ball played to him from the left side. Ruiz excelled in midfield and sometimes as a second striker as the Ticos topped Group D and made the quarterfinals in their best-ever World Cup.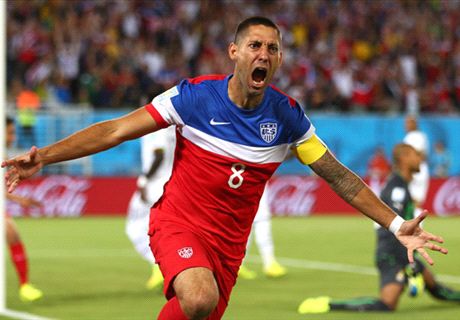 It took Dempsey all of 29 seconds to leave his mark in Brazil, scoring the fastest goal of the tournament while becoming the first player in U.S. history to find net in three different World Cups. The 31-year-old went on to put his toughness on full display, enduring a broken nose in the win over Ghana before gamely filling in as a lone striker the rest of the tournament, scoring again in the draw with Portugal. The Americans knew they would need clutch performances out of their captain if they wanted to stay around for the knockout stage, and Dempsey did not disappoint.
Bench:
GK Tim Howard (USA), D Hector Moreno (Mexico), D Oscar Duarte (Costa Rica), M Jose Juan Vazquez (Mexico), F Giovani dos Santos (Mexico), F Joel Campbell (Costa Rica), F Carlo Costly (Honduras)