Andrea Canales
: OK, then, RT time. Now that the winter USA roster is out, what are your thoughts? There's actually some decent competition in the upcoming games for these guys to face.
Dominic Cervi, Sean Johnson, Matt Pickens, Nick Rimando, A.J. DeLaGarza, Sean Franklin, Omar Gonzalez, Ugo Ihemelu, Zach Loyd, Ryan Miller, Tim Ream, Anthony Wallace, Marvell Wynne, Eric Alexander, Alejandro Bedoya, Sam Cronin, Mikkel Diskerud, Jeff Larentowicz, Dax McCarty, Brek Shea, Juan Agudelo, Justin Braun, Teal Bunbury, and Chris Wondolowski were all called in.
Zac Lee Rigg
: A lot of these guys are getting looks rather early in their careers. Loyd, Johnson, Alexander, and Agudelo (though he's played internationally before) are all rookies, and most of them weren't starters for the majority of the season. I have questions about Anthony Wallace's defensive ability, but given the current U.S. fullbacks, anyone who can run up the flank without wheezing is going to get a shot.
Seth Vertelney
: Yep, same with DeLaGarza.
Luis Bueno
: I think it's fantastic that there is so much youth in this camp.
Allen Ramsey
: I like the four forwards that being brought in. Having Braun and Wondolowski along with the two uber athletic youngsters could make for a pretty dangerous group up top.
Canales
: What does a roster of this kind say about Bradley's coaching philosophy?
Shane Evans: That he's scoping out talent for 2014, obviously. Got have that end goal in focus.
Bueno
: I don't think there's an established US national teamer on this roster, and that's a good thing.
Ramsey
: That's a great thing. It also shows that most of the established guys are no longer in MLS, but it's still an exciting list. Of course there are names that seem to be missing, but in general, it's a young squad with tons of upside.
Canales
: Is Bradley breaking out from any rut then, or will these players disappear before the first snow melt?
Bueno
: In all positions, there are players with huge upside and while they may not be regulars yet even for their clubs, it's great that they are on the radar.
Evans: It's good to get them a look when there isn't much at stake. Probably should have been that way all along.

Seth Vertelney
: Did Bobby Convey run over Bob Bradley's dog or something?
Canales
: Bradley is going with the "Convey is too old" card.
Ramsey
: I think this group is basically fighting for one or two spots in the Gold Cup, but if Convey doesn't get a look by then we'll have our answer.
Bueno
: Convey might seem like he might have been slighted but you kind of know what you're getting with him. I think he's in the mix for the Egypt game which I'd expect to be filled with the team's stronger players.
Canales
: Convey has to start the MLS season on fire, make the choice near-impossible for Bradley.
Vertelney
: I don't buy the "too old" thing, Larentowicz, Wondolowski, Ihemelu, Miller are all "older" players.
Evans: He's the Cassano of the USMNT.
Bueno
: I don't think this camp is for Convey, who isn't an established national teamer by any means but has played a lot for the U.S. in the past.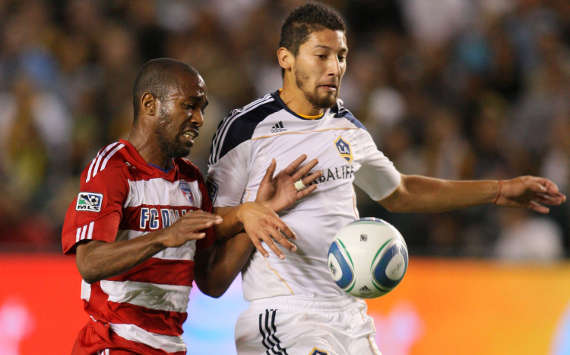 Canales
: Not for Bradley.

Ramsey
: I'm with Luis. Bob knows what Convey is, and he'll get a chance, but that's not what this camp is about. This camp is for finding out about players he knows less about than Convey.
Canales
: But back to the players who were called in, who are you most excited to perhaps see in action? Personally, everytime Agudelo steps on the the field, I see good things happening.
Ramsey:
If you're a USA fan, Agudelo should have you excited.
Rigg
: Convey's absence does help point out that there's not a whole lot of width in this roster (Shea and Bedoya only). This could mean Bradley sees one of the other players as more versatile or that in his new 4-3-3 some of these strikers will be out wide.
Vertelney
: As far as uncapped guys, I want to see if Justin Braun can succeed on the international level. He's got a lot of talent and has international size/speed.
Rigg:
Braun is one of the ones who has seen time on the wing for his club side.
Evans: I do like the Braun and think he could be an interesting option at forward.
Vertelney
: After the South Africa game, I think we'd all like to see what Mikkel Diskerud could do with a full 90 too.
Ramsey
: He does seem to be a real threat, but I'm still stuggling to get excited about more midfielders. There's just not much room for him to fit in to the team.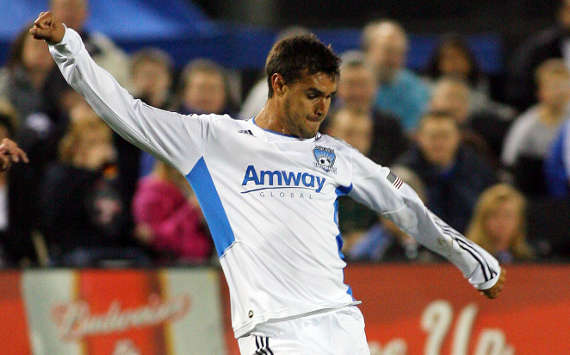 Bueno
: I'm interested to see what Chris Wondolowski can do at this level. I don't think he's a one-year wonder but I don't know if he can transition to the international level as seamlessly.
Ramsey:
It would be nice to see him take the step that so many other MLS forwards have failed to take at the international level.
Visit the U.S. national team page on Goal.com for more and join Goal.com USA's Facebook fan page!