It was a bumper weekend for Americans in Mexico as Jornada brought mostly good fortune. Miguel Angel Ponce scored for Chivas as they draw against Atlas. The left back found the net for the second time in a week; only his fine strike last week was deemed an own goal after a deflection. All three Americans on Pachuca found the field as they faced off against Atlante, and Edgar Castillo who had fallen off the radar returned to the field for San Luis.

Miguel Angel Ponce, Chivas De Guadalajara
Vs. Atlas, 2-2, (90 minutes)
While Chivas has struggled to find the form that put them in the Copa Libertadores final earlier this year in the Apertura, Miguel Angel Ponce has been nothing short of a revelation. After having his shot deflect off a defender and go in last week, he followed it up this week with a cool finish from close range after an errant touch by a teammate fell to him in the box. Chivas could only muster a draw though, as Nestor Vidrio narrowly saved them from humiliation in front of the home crowd courtesy of his extra time own goal.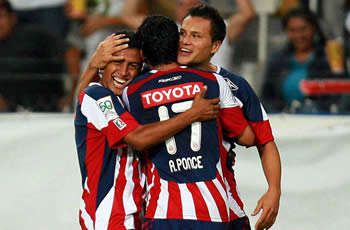 Next Match: Wednesday, home against Morelia Jose Francisco Torres, Pachuca
Vs. Atlante, 3-1, (22 minutes)
Under new manager Pablo Marini, Torres has found himself consistently on the bench. Saturday was no different, with the manager opting to give Torres just over 20 minutes toward the end to try and keep possession with Pachuca holding a tenuous 1 goal advantage. The American aided the cause as the Hidalgo club grabbed three hard-earned road points.
Next Match: Saturday, home against Pumas

Marco Antonio Vidal, Pachuca

Vs. Atlante, 3-1 (90 Minutes)
Despite a change in leadership at Pachuca, Vidal has remained a constant presence in the center of midfield. He took up his usual spot for the Rayados and went the distance against Atlante.

Next Match: Saturday, home against Pumas

Herculez Gomez, Pachuca
Vs. Atlante, 3-1 (6 minutes)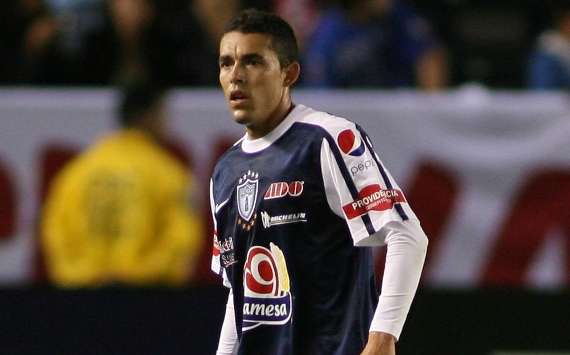 Despite scoring his first league goal last week in a 3-1 win over Tecos, Gomez found himself starting from the bench once again for manager Pablo Marini. The striker did make a late cameo with Pachuca leading 2-1, but he was not involved in their final goal.

Next Match: Saturday, home against PumasEdgar Castillo, San Luis

Vs. Tigres, 1-0 (19 minutes, yellow card)
Castillo has been frozen out of the game day roster a while, but found himself in the 18 on Saturday. As San Luis was protecting their lead late, the left back came on to see out the game, picking up a yellow card and an important victory against his former club in the process.
Next Match: Saturday, away at Atlas
Sammy Ochoa, Tecos
Vs. Chiapas, 0-0 (52 minutes)
After being resigned to the bench for the past few games, Ochoa found himself in the starting lineup as Tecos faced off against mid-table Chiapas. The striker struggled to get into the game though, and was subbed off early in the second half as Tecos limped to a tie that kept them on the bottom of the table.
Next Match: Saturday, away at Tigres Max Zeger is an American Soccer Journalist who covers D.C. United, and Americans Abroad. You can follow him on twitter @maxzeger.