Fulham travel to Bolton to open the season.
If you're an American fan looking for a game to check out over the weekend there's a nice one on Saturday featuring two of the USA's finest in a battle of the proven star and the up-and-comer. Stuart Holden's Bolton Wanaderers will host Clint Dempsey and the Cottagers in the league opener for both clubs. You can even toss in a possible Eddie Johnson signing.
For Holden, who has had less than half a season to prove his worth in the EPL, this match marks the start of a season that should be his coming out party. The former Houston Dynamo midfielder fit into the Bolton setup quickly last season before Nigel de Jong's tackle put him on the shelf prematurely.
Holden's situation is similar to the one Dempsey faced heading into the 2007-2008 season when he'd shown signs of brilliance in his first half-season with Fulham, but was still looking to establish his place as a regular in the Fulham lineup.
As it stands right now Holden in on the cusp of becoming a regular fixture in the Bolton lineup and could even emerge as a star under Owen Coyle, who prefers a style suited to a player with Holden's skill set.
And that's the one thing Holden doesn't have to deal with that Depmsey has had to repeatedly, trying to impress a new manager.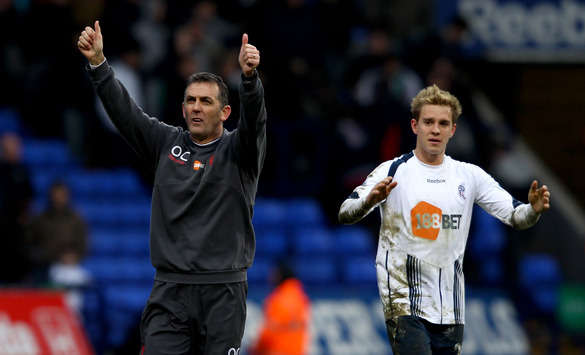 For Dempsey, the rumors of a summer transfer seem to have died down a bit. Nothing has come of the reported interest from A.C. Milan and it looks like the midfielder will be at Fulham for a while longer.
For the fourth time since joining the club, Dempsey will be playing for a new manager. But for the first time, that manager is known more for his attacking ideas than for his ability to keep a team well organized defensively. There are plenty of questions about how Mark Hughes will use Dempsey, especially with the wealth of midfielders and lack of strikers at Fulham, but for now it's nice to know that the American could at least have a shot at playing in the type of free role that he thrives in rather than in the defense-first systems of Roy Hodgson and Lawrie Sanchez.
Then there's Eddie Johnson. After a fairly successful loan spell with Aris in Greece Johnson is back at the Cottage and has a real chance of becoming a regular squad member.
Fulham, a thin team up front, will likely rely on Dempsey and Zoltan Gera as the primary partners for Bobby Zamora, but Johnson isn't far down the list. Preseason goals against Brentford and Werder Bremen certainly didn't hurt his chances of surpassing David Elm and becoming one of the primary attacking options off the bench. That is, of course, if Hughes doesn't make a move to bring in another striker in the near future which seems possible given the state of striking power at the manager's former club, Manchester City.
The match will be on Fox Soccer Channel, tape delay, Saturday afternoon (2:30 pm ET) in case any of you were wondering where you could catch it.
As if that weren't enough, Jonathan Spector's West Ham will be taking on Aston Villa and the two Brads, Friedel and Guzan, Saturday morning. (Also on on FSC, Saturday 10:00 am ET)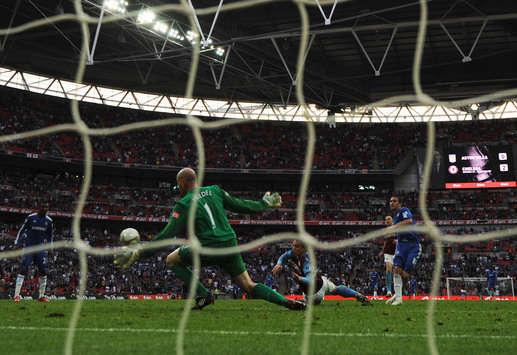 One of the most interesting, though confusing, stories of the preseason involves Villa manager Martin O'Neill and his decision to leave the team just days before the start of the season. If British tabloids are to be believed -- and they rarely are -- the selling of Friedel was one of the reasons O'Neill left.
The story goes something like this: Fulham goalkeeper Mark Schwarzer is leaving for Arsenal, Friedel is leaving Villa to join Fulham in his place, and Arsenal 'keeper Manuel Almunia is heading for Villa in three-way goalie-go-round.
Friedel has come out and said that this is all false and won't happen, like most transfer rumors, but the fact remains that Villa are in a tough spot and it could be a chance for West Ham to steal some points that won't come easily after things are settled for the Villains.
Guzan, despite being one of the few Americans to impress against Brazil, will resume his place behind Friedel and there really isn't any telling where Spector fits in at West Ham this year under new boss Avram Grant. Still, if you want to watch American players in one of the top leagues in the world, Saturday's fixtures will be about as good as it gets all season.
For more on Americans abroad, visit Goal.com's dedicated page and join Goal.com USA's Facebook fan page!