Mexico's explosion in youth talent has already reaped varying levels of success on the national team level. The U-17 contingent took the World Cup crown in 2011, and the U-20 group came back from Colombia with a third place finish in its World Cup.
Now, the U-23s will have their shot at glory this summer at the Olympic Games held in London. After a dominating showing at the CONCACAF tournament earlier this year, Luis Fernando Tena's boys have made their first European stop in France, in search of the Toulon Tournament crown.
Historically, Toulon has been a prime spot for European talent spots to evaluate the best and brightest that exists outside of the Old World. Last year's Mexico team featured Ulises Dávila, Taufic Guarch and Edson Rivera, all of whom were snapped up by European clubs over the summer break, with Dávila notably signing for Chelsea.
This year's tournament is sure to display a few players that will pique the interest of a few European teams. Goal.com profiles five U-23 players who have already drawn interest from European clubs and are sure to generate offers over the summer:
DIEGO REYES | Club América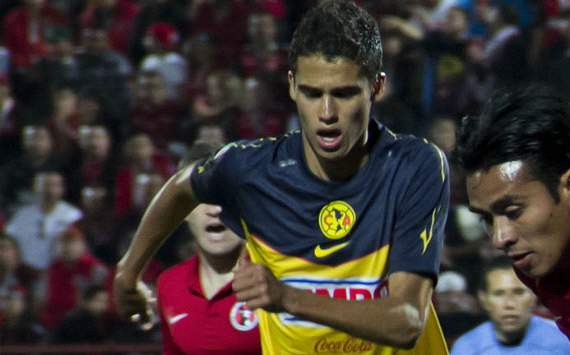 At just 19 years of age, Reyes has secured a starting spot in the Club América back line, becoming a strong presence in one of the Mexican league's best defensive units. Diego's talent has catapulted him to represent Mexico at both the junior level as well as with the senior team.
Scouts had their first whiff of Reyes on international duty during last year's U-20 World Cup in Colombia, where Reyes shined in a backline that allowed four goals in seven games. His participation at the Copa América later that summer was less noteworthy, as the mostly U-23 squad was pummeled by South America's best.
Atlético Madrid has already expressed a strong interest in Reyes, planning to deploy his talents in a manner reminiscent of Rafael Márquez, with Reyes being perfectly able to play at center back or holding midfielder. "I'm calm. If [a transfer] comes, good. If not, I'll keep working," said Reyes towards the end of the domestic season. Valued initially at 1 million euros, Reyes' cost will surely spike over the summer, with América threatening to shoot down any transfer.
JORGE ENRÍQUEZ | Chivas de Guadalajara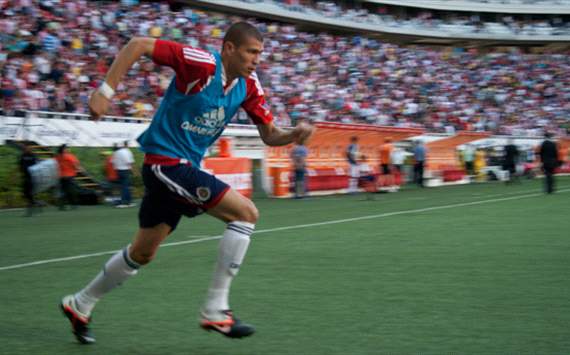 Enríquez is the heir apparent to Gerardo Torrado as the primary holding midfielder in the Mexican tactical alignment. The Chivas product makes up for a lack of grace when handling the ball with sheer strength, box-to-box stamina and a keen defensive eye.
Jorge caught the eye of a few Serie A clubs with his play and physical stature at the 2011 U-20 World Cup. Prior to his time with El Tri, Enríquez had already marveled outsiders with strong play in the 2010 Copa Libertadores, which culminated with Chivas becoming tournament runner-up.
The Guadalajara club refused to let "Chatón" go after Ulises Dávila exited the club for Chelsea, but another strong showing with the national team could very well catapult Enríquez to Italy or another European country.
ALAN PULIDO | UANL Tigres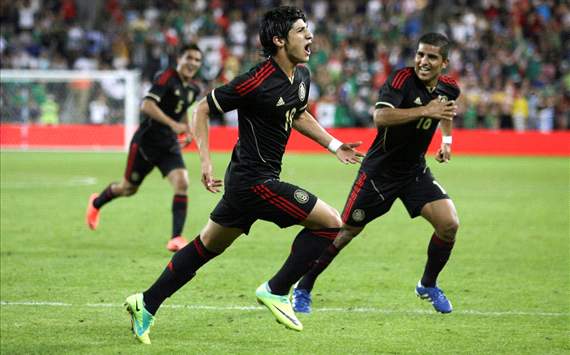 With five goals in the 2012 CONCACAF Olympic Qualifying Tournament, Pulido cemented his reputation as a lethal goalscorer with a huge future ahead of him. "I want this team to triumph, not just here, but in London," said Pulido after coming back with regional honors.
Despite playing on a team riddled with stars, the young striker has been able to break through and open scoring accounts in both the Mexican Primera as well as the CONCACAF Champions League at a club level. After British tabloids set off a firestorm linking Pulido to Manchester United, the world took notice of yet another heir apparent to Javier Hernández.
Whether the interest in Pulido from Sir Alex Ferguson is genuine or not, Pulido is bound to attract suitors should he pair up with strike potential partners Oribe Peralta, Aldo de Nigris or Giovani dos Santos up front for Mexico's U-23 team in the Summer Olympics.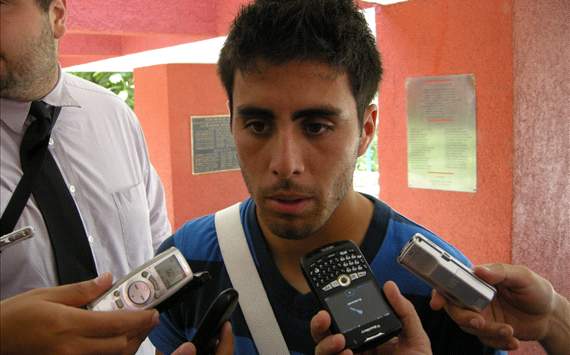 Néstor Vidrio's defensive prowess is no secret for Mexican Primera followers. With more than 100 appearances under his belt for Atlas and Pachuca, Vidrio has set himself apart as one of the best young defenders in North America.
Economic troubles forced Atlas to loan him out to Pachuca this year, with an ultimate payoff possibly coming this summer when Vidrio is more than likely to feature for the U-23 team or even the full national team in World Cup qualifiers.
Benfica has already been linked to the multifunctional Vidrio, who can play center back, wing back or even defensive midfield. The Portuguese side sent scouts to chart the progress of the player in early May and possibly line up a bid.
RAÚL JIMÉNEZ | Club América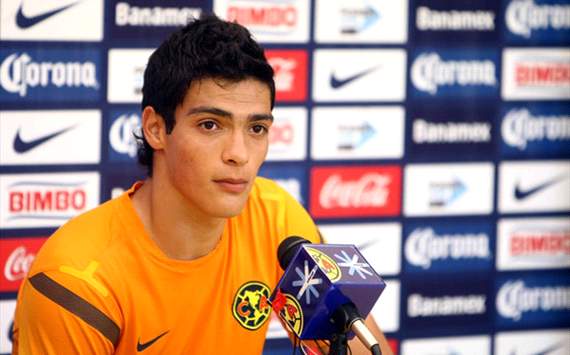 Raúl Jiménez burst onto the scene at the end of the Apertura 2011 season, adding needed quickness and youth to an América attacking corps that struggled to find the net. The lanky Jiménez has found a role as a super sub and occasional starter, garnering praise from fans and media alike.
As much as a surprise to see Jiménez selected to join the U-23 after not being considered for the CONCACAF Olympic Qualifying tournament, it's was an even bigger shock to see that the América striker had stirred up interest from notorious star-makers PSV.
Jiménez was clear about the effect that the Toulon Tournament could have on his career. "It's a very important tournament. [Toulon] has several scouts watching it, I know there's an interest from PSV but no one has told me anything concrete yet. I'm hopeful to go to Europe."