The Galaxy star responded to his World Cup snub on the field, scoring a pair against the Union in a record-setting performance.
There were plenty of games in MLS this weekend, but none will be remembered as long as the one that took place at StubHub Center on Sunday night. Fresh off a shocking omission from the U.S. World Cup team, Landon Donovan scored two goals, setting the all-time MLS scoring record in the process. Are you even watching Jurgen?
Check out some of the best images from across the league this weekend...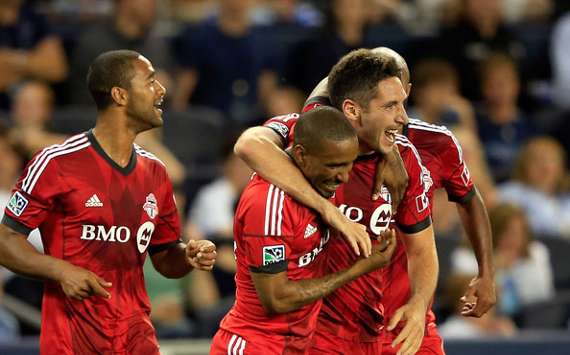 Jermain Defoe and Bradley Orr celebrate the latter's late equalizer in Kansas City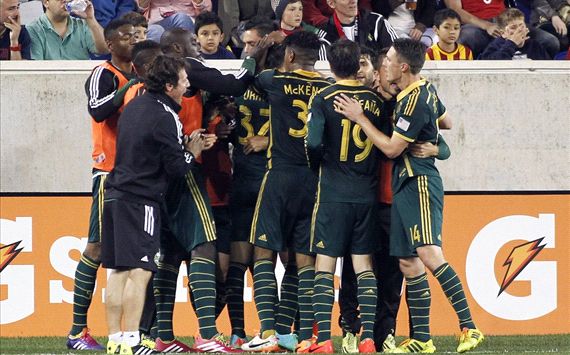 Portland won on the road for the first time in 2014, defeating New York 2-1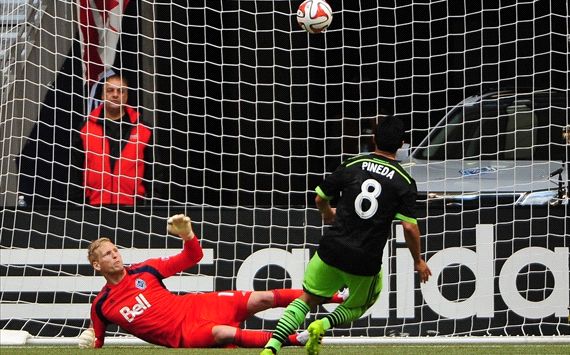 Gonzalo Pineda's cheeky Panenka penalty kick earned Seattle a point in Vancouver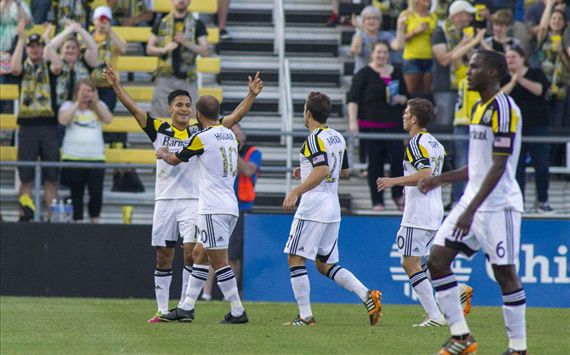 Jairo Arrieta celebrates his goal in the Crew's 2-0 win against the Fire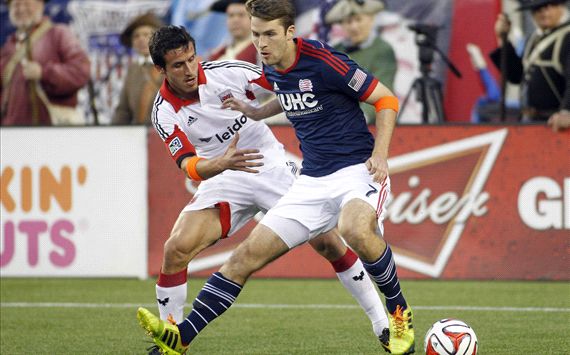 Patrick Mullins scored for the fourth straight game as New England won its fifth straight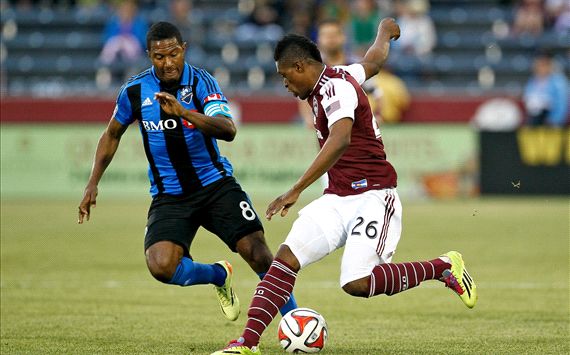 Deshorn Brown and Patrice Bernier battle as Colorado routed the struggling Impact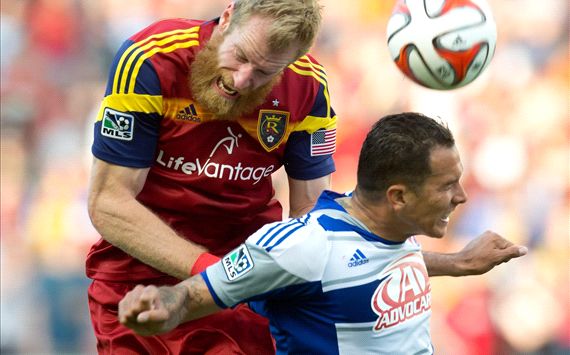 Ned Grabavoy (and his beard) goes up for a header in RSL's 0-0 draw with FC Dallas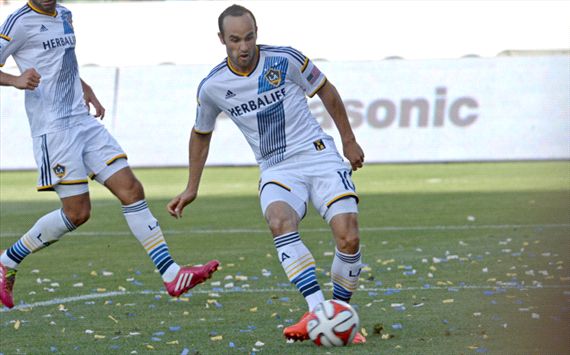 Donovan scores his record-breaking 135th career goal off a pass from Robbie Keane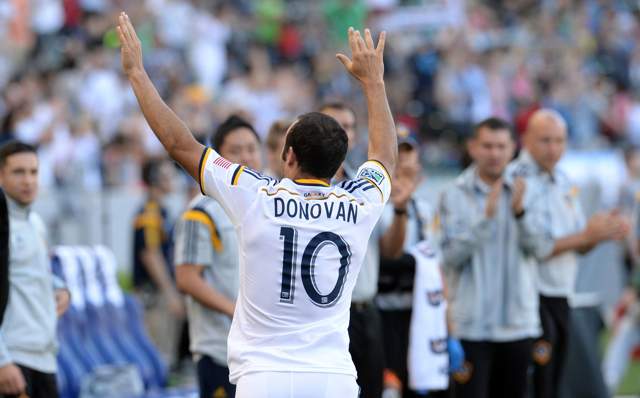 The MLS legend acknowledges the crowd on his way off the field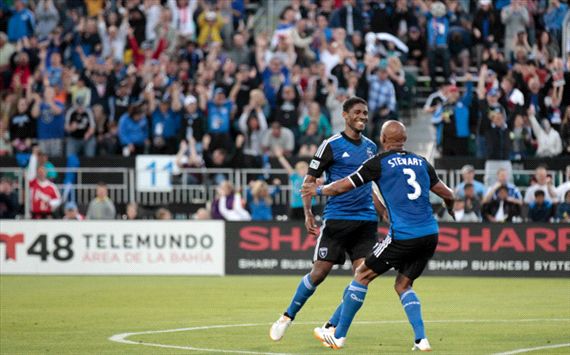 Khari Stephenson scored a pair as San Jose closed out the weekend with a win against Houston