Three teams scored five goals this weekend, one scored four times, and three players notched hat tricks.
Goals were flying in all over Major League Soccer this weekend. Three teams - Chicago, New England and Real Salt Lake - scored five goals and three players - Harrison Shipp, Bradley Wright-Phillips and Javier Morales - notched hat tricks. Shipp and Wright-Phillips even scored theirs in the same game, the first time in MLS history two players have each scored three in the same contest.
Check out some of the best images from across the league this weekend...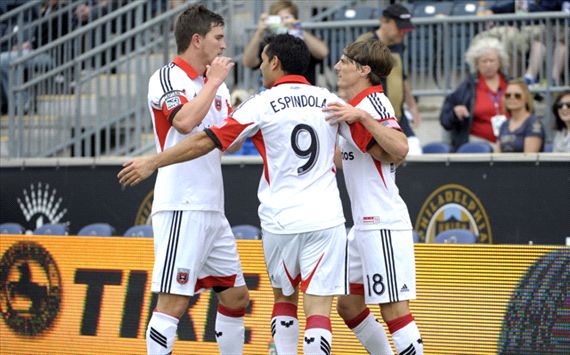 Chris Rolfe (right) scored as D.C. United snapped a road winless streak that went back to 2012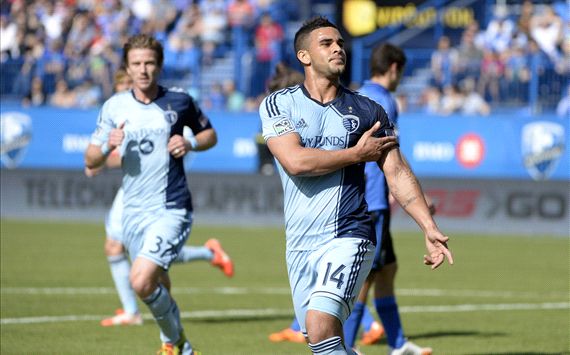 Dom Dwyer scored a pair as Sporting KC rolled over Montreal 3-0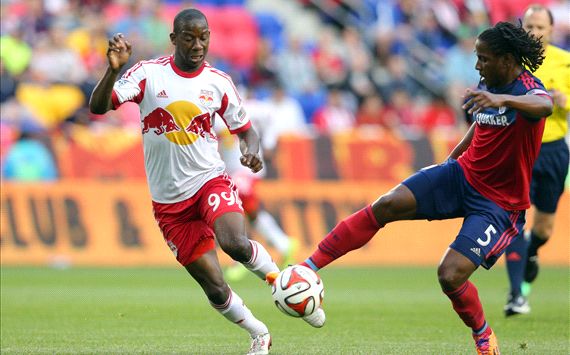 Bradley Wright-Phillips scored a hat trick, but it wasn't enough in a wild 5-4 loss to Chicago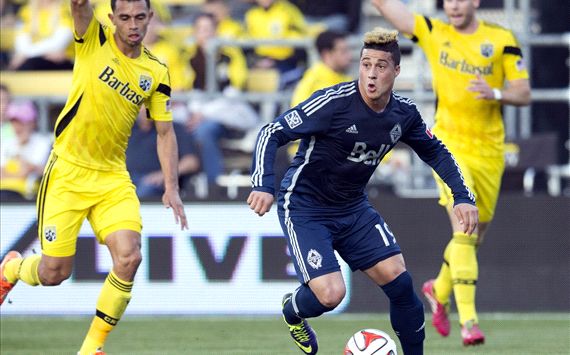 Erik Hurtado opened his MLS account in Vancouver's 1-0 win in Columbus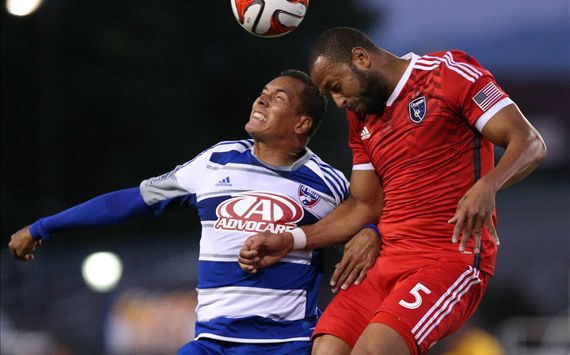 Blas Perez and Victor Bernardez battle in San Jose's win over FC Dallas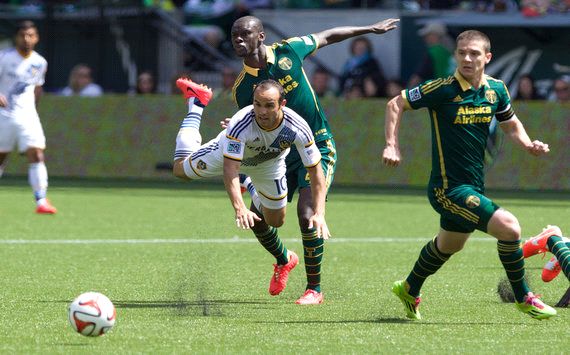 Landon Donovan goes flying as the Galaxy and Timbers traded injury-time goals in a 1-1 draw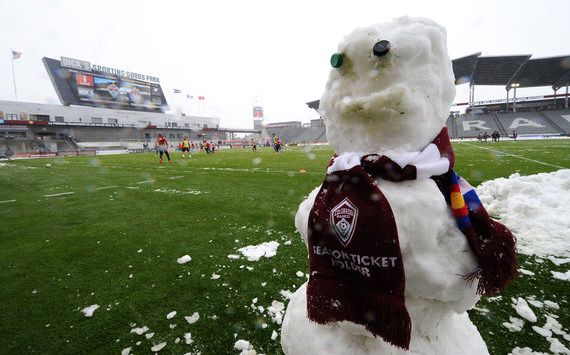 The Denver weather allowed an extra spectator to take in Sunday's Rapids vs. Chivas USA match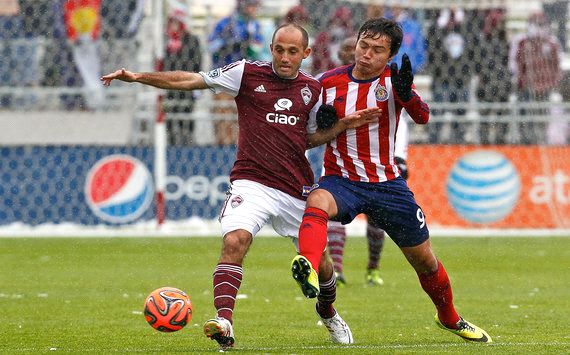 Erick Torres (right) scored his eighth of the season as Chivas USA picked up its first road win of 2014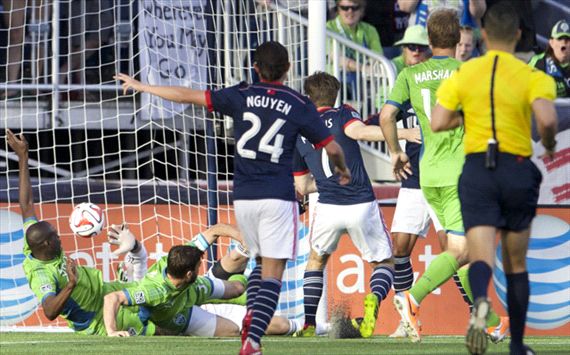 Patrick Mullins opens the scoring as New England rolled over Seattle 5-0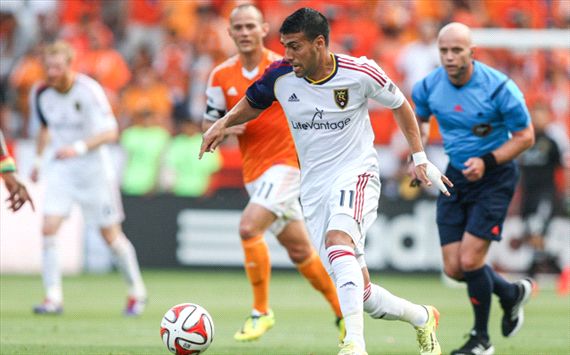 Javier Morales scored three in Real Salt Lake's 5-2 win at 10-man Houston