Seattle star Clint Dempsey has now scored five goals in two weeks as he led the Sounders to a road win over FC Dallas.
After a slow start to his MLS career, Clint Dempsey is officially on fire. The Sounders star scored twice against FC Dallas and created an own goal as his side won 3-2 on the road. It was FCD's first loss of 2014.
Check out some of the best images from across North America...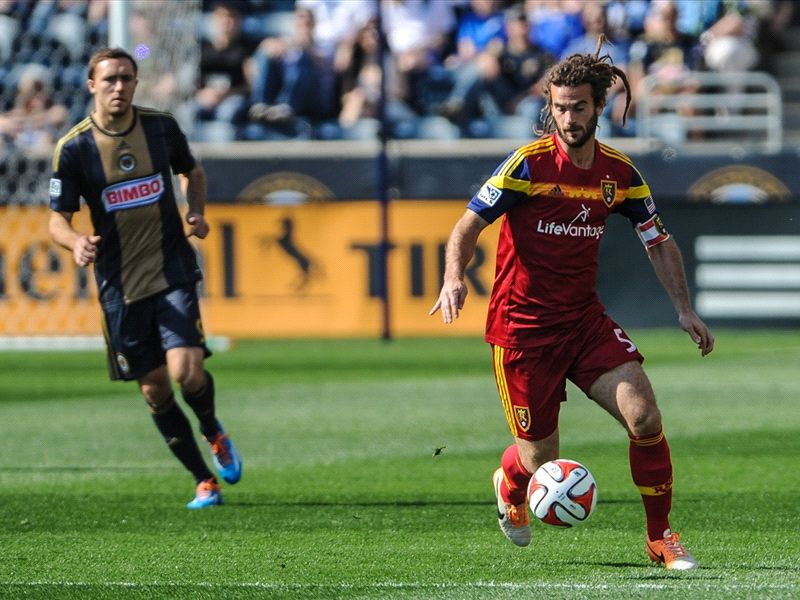 RSL stalwart Kyle Beckerman and Union debutant Andrew Wenger both scored in a 2-2 draw



Steven Caldwell and Gabriel Torres battle in Colorado's win over a Bradley and Defoe-less TFC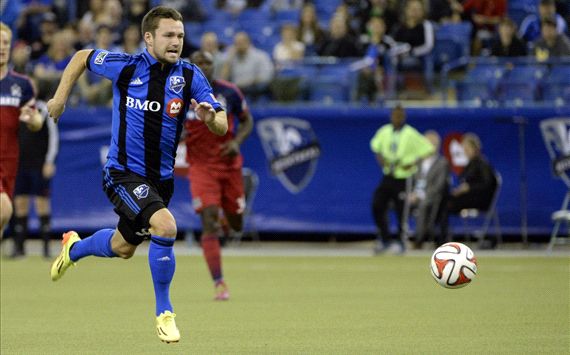 Just like Wenger, the man he was traded for, Jack McInerney scored on his debut for Montreal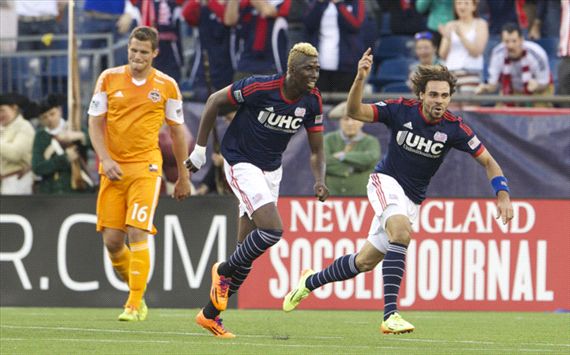 Kevin Alston (right) celebrates the first goal of his MLS career in New England's win over Houston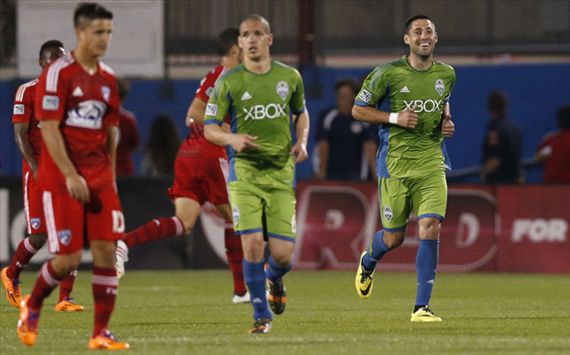 Clint Dempsey is all smiles after scoring two goals (his fifth in two games) in a win at FC Dallas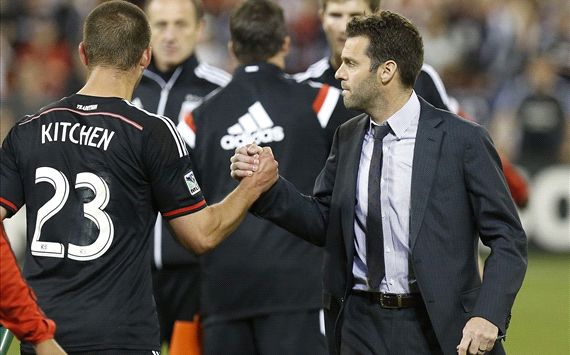 For the first time since October 2012, Perry Kitchen and Ben Olsen can celebrate a D.C. United win streak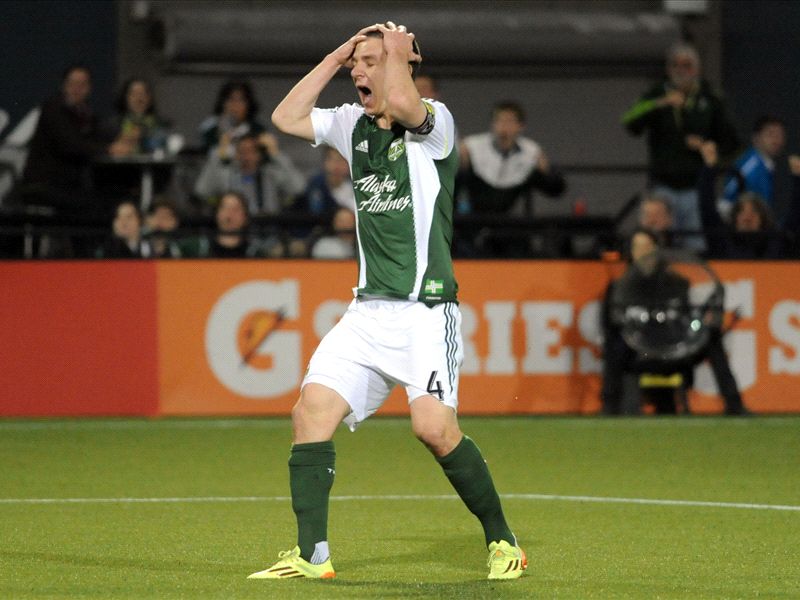 Will Johnson can't believe how Portland let another lead slip away in a 1-1 draw vs. Chivas USA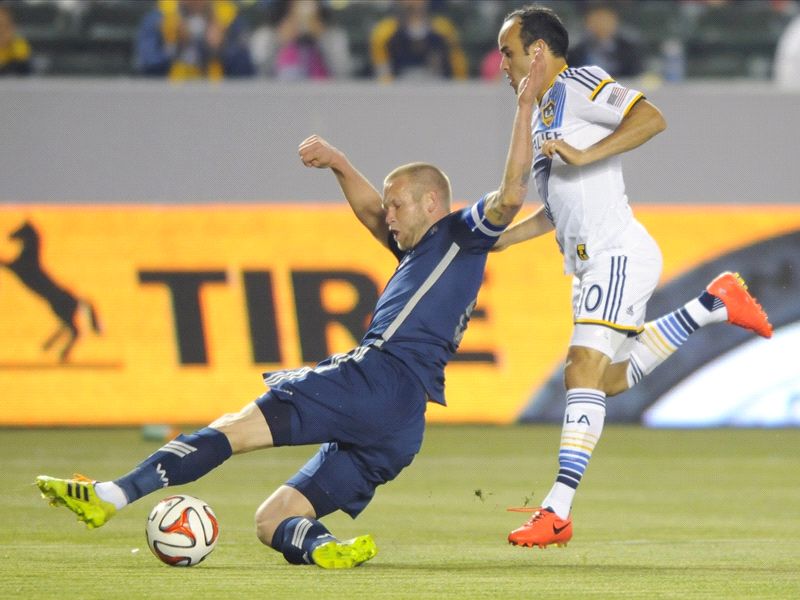 Former USA teammates Jay DeMerit and Landon Donovan clash in the Galaxy's 1-0 win over Vancouver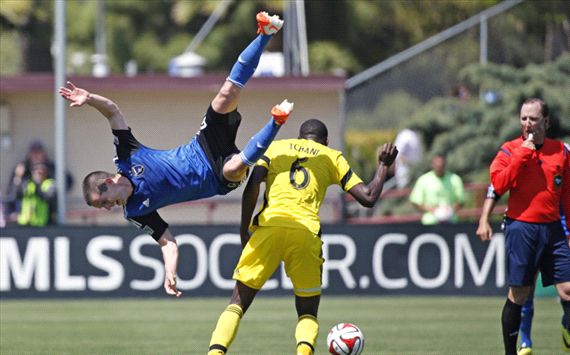 Sam Cronin flips over Tony Tchani during San Jose's 1-1 draw with the Crew on Sunday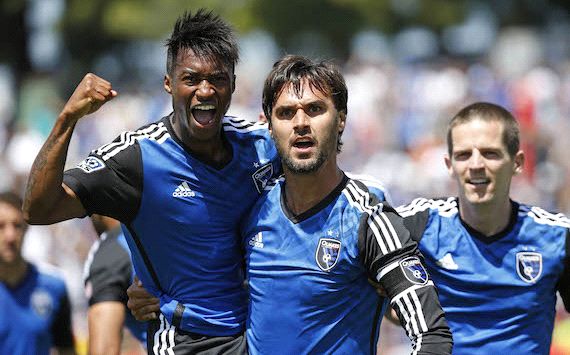 Chris Wondolowski (center) continued his World Cup roster push with his third goal of the year