Building an expansion side requires cobbling players together from various sources and molding them into a unit capable of competing from the outset.
Montréal took another significant step toward constructing its squad for the 2012 campaign by plucking 10 players from other MLS sides in Wednesday's Expansion Draft. A few of those players will find homes elsewhere, but the Impact can count on some of its selections to log crucial minutes next year after using the draft to increase its options in certain areas.
The Friday Five starts its mission to sort through the fallout by addressing the Impact's most contentious selection:
1. Kreis situation ignored as Houston falls into the same trap with Brian Ching
: History often provides guidance and information about specific situations. It does not, however, prevent other people from repeating the same mistakes made by other unfortunate souls.
The cautionary tale in this particular case occurred five years ago. Real Salt Lake decided to expose franchise icon (and future coach) Jason Kreis ahead of the expansion draft to stock Toronto FC in November 2006. TFC boss Mo Johnston selected Kreis in the draft and subsequently extracted a hefty sum of allocation money ($125,000, based on reports at the time) from RSL to send the forward back to Utah.
Houston found itself in much the same situation as it pondered whether to protect Ching prior to Wednesday's draft. Houston coach Dominic Kinnear – like the Claret-and-Cobalt executives did several years earlier – ultimately gambled that Ching's massive guaranteed contract ($375,000 base/$412,500 guaranteed, per MLS Players Union documents) and the Dynamo captain's public proclamations about his potential retirement plans would scare off the Impact. Those factors did not dissuade Montréal coach Jesse Marsch plumping for Ching with the first pick in the draft.
Marsch's decision incited quite a bit of rancor in the metropolitan Houston area, but that anger is misplaced in light of the business calculations that went into Ching's eventual selection. Kinnear made the considered wager to expose Ching and protect Calen Carr (or someone else in Ching's place) in the hopes of shielding as many assets as possible. Marsch called the Dynamo's bluff in an effort to procure some form of compensation for the veteran striker. Both teams did what they thought they had to do to assemble their squads for next season. Does it feel a touch unfortunate? Absolutely. Is it out of bounds? Absolutely not.
2. How will the Dynamo react to this somewhat embarrassing situation?
: Ching could follow through with his threat to retire, but his desire to open the Dynamo's new stadium and the economics of the situation suggest the two clubs will find some sort of amicable resolution to the matter.
In order to make this gambit worthwhile, Houston should only trade away an asset (or assets) that is of equal or lesser value to the player it could have lost if it had decided to protect Ching in the first place. A similar theory would suggest that Montréal must acquire more value than it could have derived from the player it would have selected in Ching's place to validate its course of action.
Given the modest amount of leverage possessed by Montréal in this situation and the furor raised by Ching's departure, the Dynamo may have to pay somewhat over the odds – though not as drastically as RSL did – in order to secure a player that probably makes too much money for his current level of production anyways. Such a move would render the earlier machinations ultimately fruitless. In the end, the whole imbroglio seems like a rather unnecessary piece of drama to instigate when the Dynamo could have simply protected Ching and exposed Carr (or someone else) instead.
3. Expect some repercussions from Montréal's player selections
: Ching isn't the only player likely displeased to see his name called during Wednesday's draft. Former Seattle right back James Riley has repeatedly expressed his desire to stay in the Pacific Northwest over the past couple of years, while ex-Sporting Kansas City left back Seth Sinovic must now leave his hometown to play for his third club in less than a year.
Business is business and Montréal needs to do what it needs to do, but clubs also develop a positive, neutral or negative reputation among players as they conduct their affairs. Montréal's particular brand of hardball has already yielded Justin Braun and Gerson Mayen after Riley's subsequent departure to Chivas USA (admittedly, the positive result from that swap probably makes ticking a few people off worth it) and may net some compensation from the Dynamo for Ching, but the brusque tactics may also inspire some questions about how concerned the Impact are about player welfare. Sinovic's situation – Montréal drafted two left backs and traded for Seattle's Tyson Wahl to add a third – in particular could raise some eyebrows.
It can take a while to address and eliminate concerns among players once those issues rise to the surface. Montréal may want to tread lightly – and perhaps avoid holding out for a massive ransom for Ching's rights – to alleviate some of the instant problems that could crop up in the wake of these selections. It is, after all, already hard enough to convince some American-based players to move to Canada due to lifestyle, legal and spousal considerations without developing a reputation for treating players wantonly.
(Note: One counterpoint worth mentioning here: Montréal developed a fantastic reputation for taking care of its second-division players with off-season jobs with Saputo, Inc. and other perks before the Impact joined MLS. Some of that goodwill should factor into the equation here, but the circumstances have changed somewhat with the club's shift to the American top flight.)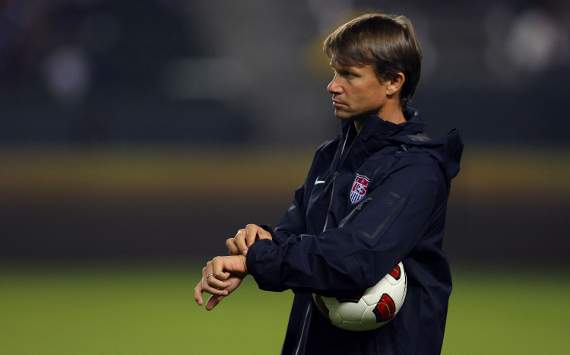 4. Marsch wisely focused his energies on positions he could address adequately
: Montréal used eight of its 10 picks – perhaps a number more like six or seven, depending on whether Marsch classifies Justin Mapp or Collen Warner as central midfielders – on players who feature as fullbacks or wingers. The Impact supplemented that group with another net wide player from the Riley and Wahl deals. The wing-heavy approach makes ample sense given the fungible nature of most players occupying those roles in MLS. It isn't hard to imagine at least a couple of the chosen players logging significant minutes at a reasonable cost during the expansion campaign.
By picking up enough options to fill the gaps at fullback and on the flanks, Marsch and the Impact can now focus on acquiring quality in the positions where it is much harder to procure top-shelf players from within MLS: goalkeeper (though the Impact could acquire a starting-caliber number one like Stefan Frei and Donovan Ricketts to address this issue), center back, central midfielder and striker.
5. Chivas USA confounds with its use of resources
: The Red-and-White improved their right back situation in the short term by turning Zarek Valentin ($80,000/$132,000) into James Riley ($92,000/$98,000). It does, however, seem a bit outlandish to give up Braun as one segment of a deal to acquire a solid right back. Braun possesses some technical issues that tend to infuriate coaches and usually scores in spurts, but he has scored 17 goals in the past two seasons. Those raw numbers indicate Chivas USA may have sold a bit too low given the premium placed on consistent goalscorers, though Robin Fraser does have a new right back to blunt any lingering issues with that exchange. The series of swaps probably didn't impair or improve the side by a significant margin, but it did open up some budget room and revive those questions from the summer about the metrics Chivas USA plans to use to construct its squad heading into next season.
Kyle McCarthy writes the Monday MLS Breakdown and frequently writes opinion pieces during the week for Goal.com. He also covers the New England Revolution for the Boston Herald and MLSsoccer.com. Contact him with your questions or comments at kyle.mccarthy@goal.com and follow him on Twitter by clicking here.