FC Dallas returns to the top three in this week's Rankings after a pair of crucial victories last week.
1. Los Angeles – Seventeen home matches in MLS play, zero defeats. (1)
2. Seattle – Sounders FC captain Kasey Keller deserved a little late support from his teammates to place the cherry upon an impressive individual performance in the final regular-season home game of his career. (2)
3. FC Dallas – Two wins can cure plenty of ills. A home win over Toronto FC in CONCACAF Champions League play on Tuesday night would continue the recent revival. (8)
4. Real Salt Lake – A point in Commerce City always represents a solid result. The recent run of poor form only serves to highlight its importance. (3)
5. Sporting Kansas City – Thierry Henry made Saturday's task a bit easier than expected. Now the onus falls on Sporting to finish the job at D.C. United on Saturday night. (4)
6. Colorado – How will the Rapids' dual pursuits in domestic and international play hamper their efforts this week? (5)
7. Columbus – Continued sharpness at the front end could make all of that hard work on defensive shape pay off in spades. (7)
8. Philadelphia – More than one thousand Union fans are expected to trek to Harrison for Thursday night's crunch clash at New York. They will likely expect a better result than the 1-1 draw produced against Toronto FC on Saturday. (6)
9. Houston – Memo to opposing teams: do not foul the Dynamo in your defensive half. If such a transgression occurs, Brad Davis will mete out the appropriate punishment. (9)
10. New York – Did anyone really think the Red Bulls would have to wait until the last week of the season to potentially seal a playoff berth? (10)
11. Chicago – Several top teams should hope the circumstances do not allow the Fire into the postseason. Frank Klopas' side would pose a significant threat in the wild card round if it crashed the playoff party. (13)
12. Portland – Two wins on the road – or, at a minimum, a win and a draw – seems like too much to ask … (11)
13. D.C. United – … until another playoff-chasing team has to win two in a row for the first time all season to possess any shot at sealing a postseason berth. (12)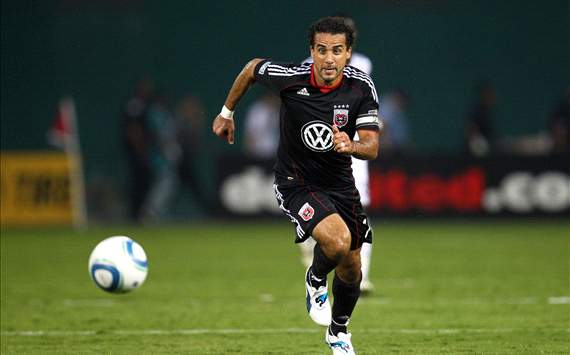 14. San Jose – For the next two sides, it is more than fair to say … (15)
15. Toronto FC – … that both teams have done what they could do to close the season in the proper manner. (16)
16. Vancouver – Time for Martin Rennie to board a flight for Vancouver after Carolina's surprising ouster over the weekend. Lots of work for him to accomplish during the close season. (18)
17. Chivas USA – How much latitude will Robin Fraser and Greg Vanney possess to supplement the current group of players? (14)
18. New England – Wonder what old colleagues Paul Mariner and Steve Nicol will discuss ahead of the dead rubber fixture between the Revs and TFC on Saturday afternoon. (17)
Kyle McCarthy writes the Monday MLS Breakdown and frequently writes opinion pieces during the week for Goal.com. He also covers the New England Revolution for the Boston Herald and MLSsoccer.com. Contact him with your questions or comments at kyle.mccarthy@goal.com and follow him on Twitter by clicking here.