Los Angeles, New York and Philadelphia form the chasing pack as Real Salt Lake remains perched atop the Goal.com MLS Rankings for another week.
1. Real Salt Lake
– The Claret-and-Cobalt will assume an unfamiliar role for tomorrow night's CONCACAF Champions League final first leg tie at Monterrey: heavy underdog. (1)
2. Philadelphia – "It's important that we realize not to be afraid to score the second goal," Union manager Peter Nowak told reporters after Saturday's 1-1 draw with Seattle. "In some capacity, maybe it's in the back of their heads that we're still winning, but winning doesn't mean that we need to go on the shelf and just defend. It's just not going to happen." (3)
3. Los Angeles – Will Landon Donovan return from his knee complaint for Saturday's date with Portland? (4)
4. New York – The key for the Red Bulls in Thursday's tricky visit to D.C. United: finding a way to ensure Thierry Henry continues to contribute in tangible ways. (5)
5. Colorado – The tough sledding over the past couple of weeks won't smooth out much with Seattle preparing to visit Dick's Sporting Goods Park on Friday night. (2)
6. Columbus – The proceedings aren't particularly pretty in Crew-land these days, but there is absolutely no arguing with the effectiveness of the current tactical setup. Columbus will carry a four-match unbeaten run and a franchise-record 373-minute scoreless streak into Toronto on Saturday. (13)
7. Seattle – Fredy Montero will have to conjure up a few more bits of influence like his assist on Alvaro Fernandez's last-minute equalizer in Chester on Saturday to push Sounders FC further up the Western Conference table. (7)
8. Houston – The past two victories – and the bevy of chances created on both occasions – have revealed that this Dynamo side can pose significant trouble for opposing teams when Brian Ching returns from injury and Koke takes his expected place in the starting XI. (11)
9. Portland – After securing two impressive home victories in two attempts over the weekend, the Timbers are in good shape ahead of Saturday's trip to Los Angeles. (18)
10. San Jose – Talk about a bad night at the office. Frank Yallop's side couldn't get much of anything going in Harrison on Saturday. (6)
11. Vancouver – Those two dropped points against Chivas USA on Saturday could come back to haunt the Whitecaps if they eventually mount a viable playoff run. (12)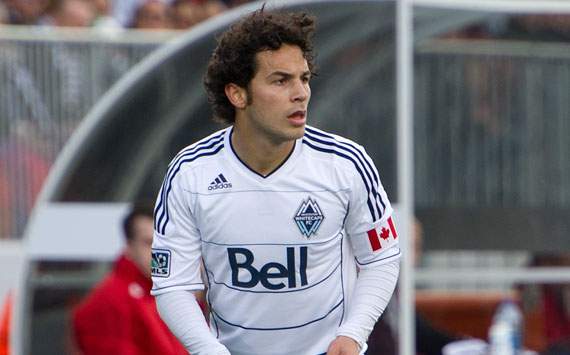 12. FC Dallas – Fair to say that FCD is missing Dax McCarty and Heath Pearce right about now. (8)
13. D.C. United – If Charlie Davies keeps poaching goals like the one he plundered in Toronto on Saturday, then he will enter Bob Bradley's reckoning for this summer's Gold Cup. (15)
14. Chicago – The Fire's promising start really slipped off the rails this weekend, didn't it? (9)
15. Sporting Kansas City – Encouraging news: Ryan Smith could be fit enough to feature in a substitute's role this weekend in Foxborough, according to MLSsoccer.com. (10)
16. New England – Injuries and suspensions have given the Revs plenty of excuses for indifferent results so far this season, but the return of Shalrie Joseph and Pat Phelan for Saturday's home date with Sporting Kansas City means Steve Nicol's side must produce a decent performance to quell the lingering doubts. (14)

17. Toronto FC – Not a soul north of the border should or will accept the performance in Saturday's 3-0 home defeat to D.C. United. Just ask Aron Winter. (16)
18. Chivas USA – Robin Fraser has the Red-and-White's defense in decent shape with two goals conceded in the past four MLS matches, but the attack must improve after supplying just one tally during the same stretch. (17)
Kyle McCarthy writes the Monday MLS Breakdown and frequently writes opinion pieces during the week for Goal.com. He also covers the New England Revolution for the Boston Herald and MLSsoccer.com. Contact him with your questions or comments at
kyle.mccarthy@goal.com
and follow him on Twitter by clicking
here
.