What went right?
The Revs had a pretty craptacular 2010, allowing more goals than any other team in the league (50) and scoring the third lowest total (32). There were a handful of bright spots, however. Marko Perovic had an encouraging debut season in 2010. Arriving on a free transfer from Swiss side FC Basel, the Serbian midfielder topped the Revolution's scoring charts with six goals and was named team MVP.
First round SuperDraft pick Zack Schilawski contributed a respectable five goals in his rookie season, scoring a hat-trick against Toronto FC in April.
What went wrong?
How much time do you have? Club legend Taylor Twellman missed the entire 2010 season due to a nagging head injury and was eventually forced to retire. Captain Shalrie Joseph was given a leave of absence to attend a substance abuse rehabilitation program, missing four of the first five games.
Starting goalkeeper Preston Burpo suffered a horrific broken leg halfway through the season. The defense underperformed wildly, allowing an MLS worst 50 goals. The offense was almost non-existent, with a midfielder and a rookie leading the Revolution in scoring.
Biggest Surprise?
Marko Perovic came in for free and was the Revolution's best player last year, with a very handy six goals and three assists in his 25 appearances. Without the influence of the former Serbia U-21 International (2 game-winning goals last season), the Revs would have found themselves in an even worse predicament.

Biggest Disappointment?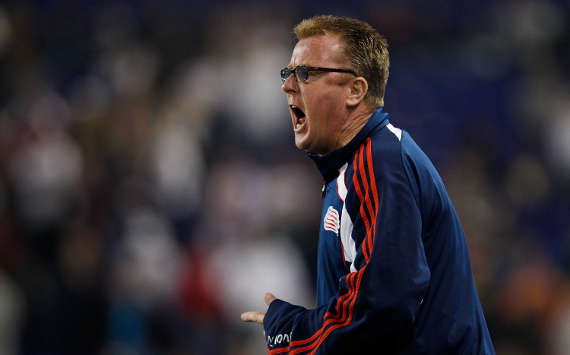 Kheli Dube. After scoring four goals in his rookie year and eight the following season, big things were expected from the former Zimbabwe youth international. 2010 was a disappointing dud for Dube as he scored just twice in 20 appearances.

Biggest Need?
Another striker. Some of the defensive issues have been addressed with the additions of Didier Domi, A.J. Soares, and Franco Coria, while the disappointing Cory Gibbs and Emmanuel Osei have left the club, but there's still a gaping Twellman-shaped hole in the roster.
Veterans Ilija Stolica and Kheli Dube had disappointing seasons last year, while Zack Schilawski, Ryan Kinne, Zak Boggs, and Alan Koger are all lacking in professional experience.
The Revolution will do better in 2011 if...
The veterans step up. Shalrie Joseph is the heart of the Revolution, and if he plays well, they'll have a chance against most teams. Veteran additions Didier Domi and Ousmane Dabo have plenty of experience in Europe, and will be called upon to produce immediately.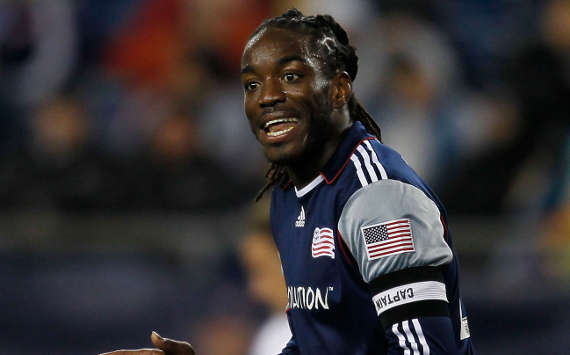 New England also have a core young Americans with a few seasons of experience in Chris Tierny, Kevin Alston, Pat Phelan, and Darrius Barnes.

The Revolution will do worse in 2011 if...
They can't score goals. While the defense, at least on paper, has improved, the search continues for a player who can find the net on a regular basis. Veteran Lithuanian Edgaras Jankauskas came and went, scoring two goals in fourteen games before being released, while Brazilian Roberto Linck played just twice and was subsequently let go.
Last season's top striker, Zack Schilawski, scored just two times after the third week of the season.
Players to watch in 2011?
Youngster Schilawski will be looking to add consistency to his game, and Sainey Nyassi will look to establish himself as one of the better wingers in the league, but the most exciting prospect in Steve Nicol's stable has got to be defender A.J. Soares.
A tall, strong defender, Soares was named a first team All-American, the PAC-10 player of the year, and the Goal.com player of the year with the California Golden Bears. Nicol has shown in the past he has an eye for future stars, and Soares is one of the most promising yet.


Follow Goal.com on

to get the latest soccer news directly. Check out Goal.com's

page; be part of the best soccer fan community in the world!