What went right?
With the arrival of the Scandinavian transplants, head coach Hans Backe and sporting director Erik Soler, the Red Bulls were completely transformed from the team that had been MLS's worst in 2009. Under the new leadership, New York accomplished the proverbial "worst-to-first" as they vaulted all of their foes in the East to take their conference's regular season crown with 51 points.
More important than the actual results of 2010, however, was the entire change in appearance of the organization. Two things have lingered over the club since its inception: the cavernous Giants Stadium and its dysfunctional front office. The glistening Red Bull Arena is both the best and most expensive soccer-specific stadium in the United States while Backe and Soler have seemingly instated a culture of professionalism in Harrison.

What went wrong?
Few Red Bull fans should have qualms about the last campaign considering the multitude of miserly seasons they could recall. But the early playoff exit to the relatively starless Earthquakes still left a bad taste for some. After a Joel Lindpere goal secured a first-leg victory in California, a 3-1 home defeat to a lesser side was an end that was incongruous to a fantastic year.
A 1-0 exit from the Lamar Hunt U.S. Open Cup to Harrisburg City Islanders was a similarly disappointing knockout loss that haunted the team like a ghost from Metro past. The Baby Bulls – a mixture of youth players like Conor Chinn and veterans – stormed past Philadelphia, New England, and Colorado, only to lose to a USL Second Division side.
Biggest surprises?
The first of Erik Soler and Hans Backe's Baltic imports to arrive in America, Lindpere became the foundation of the revamped New York Red Bulls. Shunning national team call-ups, the Estonian was both a mirror and the engine of the diligent, stubborn side molded by Backe. Hardworking on the leftwing and centrally, Lindpere energized New York in defense while also motoring into the attack. Lindpere's league 3 goals – in addition to the opening goal at Red Bull Arena in a friendly against Santos – helped the 29-year-old capture the club's player of the year honor.
Equally impressive in his first year with the Red Bulls was rookie Tim Ream, a second round pick in the 2010 MLS SuperDraft out of St. Louis University. Unusually savvy for an American defender, Ream showed an ability to distribute intelligently out of his center back position. His impressive debut season in which he played every league minute for N.Y. culminated in two United States caps during the winter.

Biggest disappointments?
The image of Rafa Marquez with his arm up, complaining to an official as Bobby Convey snuck in to equalize the San Jose playoff series is difficult to forget. When Thierry Henry and Marquez arrived from Barcelona, the duo was expected to propel the improving Red Bulls to the MLS Cup final, easily adding their first trophy on American soil to match their Champions League medals. Instead, Red Bulls observed the usual; superstar Designated Players, gallant occasionally, lethargic usually.
Neither Henry nor Marquez were awful; they just lacked the same initiative or drive of, say, Lindpere. With an offseason to heal from an extended La Liga-MLS schedule and a preseason to mesh with their teammates, Henry and Marquez are likely to have better second seasons in MLS.
Biggest need?
While past incarnations of the Metrostars/Red Bulls usually consisted of holes up and down the squad's starting eleven, Soler and Backe have built a team long in options. A mixture of SuperDraft, homegrown academy, and international signings has only further filled the depth chart from last season. That being said, a striker will have to step up to compensate for the loss of Juan Pablo Angel, the club's all-time leading goal scorer who was deemed surplus by the New York FO.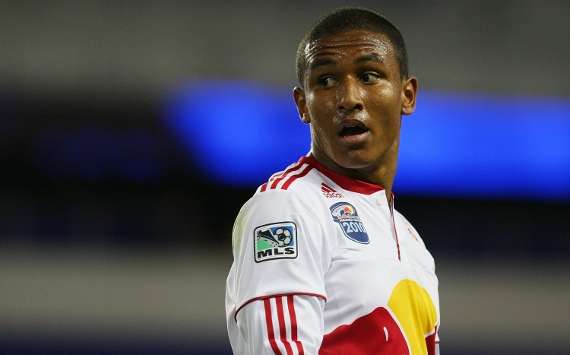 Juan Agudelo, emerging at the death of last season, dazzled with his prodigious pace, strength, and technique; however, he is still yet to score an MLS goal. Luke Rogers after a drawn-out ordeal to receive permission to play in the States may also be capable of replacing the Cherubic Assassin. Or, of course, Henry could begin scoring at a rate expected of one of Europe's greatest ever strikers.
New York will do better in 2011 if…
I know it's getting monotonous as this point, but success in 2011 for the Red Bulls will hinge on the performances of Henry and Marquez. If the two put in an adequate season, New York will be a playoff team with a shot at an MLS Cup (or basically the same as the team of 2010). But if they excel and their performances align with their exorbitant contracts, then the Red Bulls should bank on silverware this year. With Ream, Lindpere, new signings Jan Gunnar Solli and Teemu Tainio, and goalkeeper Bouna Coundoul, the 2011 Red Bulls should be the franchise's best ever. They won't be able to complete this feat with two underachieving superstars.

New York will do worse in 2011 if…
Dane Richards regresses. The Jamaican has been both a headache and a delight in New York since being drafted by RBNY in the second round of the 2007 SuperDraft. Richards completed the franchise's greatest playoff performance in an upset over Houston in 2008 before reverting to his frustrating self in 2009.
With Henry and Marquez on the pitch last season, the rapid winger flourished once again. If Richards does not build on his 2010 campaign where he revealed the ability to use his blistering speed in more ways than just running vertically, New York won't have the firepower to challenge for a Supporters' Shield.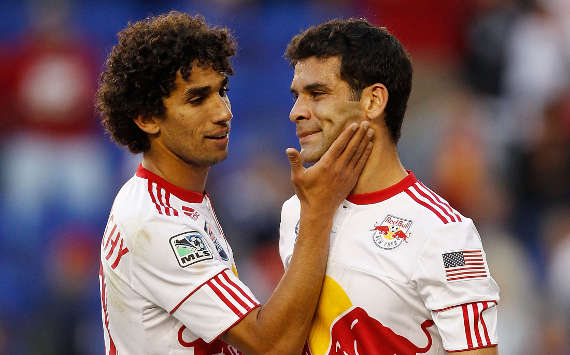 Player to watch in 2011?
If you want to read about Agudelo's destiny to become the great American forward, just google his name. Tony Tchani, the second pick in last year's SuperDraft, is the more interesting proposition. Overshadowed by Ream, Agudelo, and the DP signings, Tchani has gotten little press in the lead up to 2011. People seem to have forgotten his outstanding potential. In glimpses, Tchani showed an ability to commandeer a midfield, gallop past defenders, and ride challenges. If his wrinkles have been ironed – an ineffective left foot and a pedestrian final ball, Tchani could elicit calls from Europe.
Follow Goal.com on

to get the latest soccer news directly. Check out Goal.com's

page; be part of the best soccer fan community in the world!