What went right?
Newcomers made a huge impact for Kansas City in 2010. Longtime Goalkeeper Kevin Hartman was replaced by Jimmy Nielsen, who proved to be one of the top goalkeepers in the league. Guadeloupe international Stephane Auvray solidified the spine of the team as a holding midfielder, and Englishman Ryan Smith turned into one of the more creative and dangerous wide men in the league.
What went wrong?
Though Nielsen performed admirably in goal, Hartman was even better for FC Dallas, leading them to the MLS Cup, where they lost to Colorado. After a solid 2009 season, veteran striker Josh Wolff regressed in 2010, leaving the team thin up top. Central defense was constantly in a state of flux, as Jimmy Conrad played with several partners in the middle, none of which were particularly successful.
The loss of Conrad and Jack Jewsbury also leaves the side potentially lacking leadership; midfielder Davy Arnaud is now the club's longest tenured player.
Biggest surprise?
After four relatively nondescript MLS seasons in which he scored a total of 12 goals, forward Kei Kamara broke out in 2010, scoring 10 times and showing a predatory instinct that was lacking earlier in his career.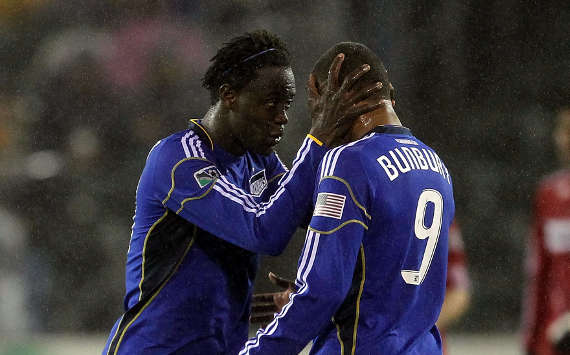 Biggest disappointment?
The Wizards were awful for most of April and May, but a late season surge saw them right back in the thick of the playoff picture heading into a crucial late season stretch. The team then lost three consecutive matches, two of which were at home, between September 25 and October 9 that effectively killed off their playoff chances.
Biggest need?
Adaptability. Sporting KC has a highly unusual schedule in 2011, as
their new stadium will not be ready for action until June
. Because of this, they will have to survive an unprecedented ten-game road trip to start their season, which stretches from March 19 all the way to their home opener on June 9. If they can get through their early nomadic life in decent shape, they will be rewarded with a litany of home matches down the stretch, including 13 of 15 between July 6 and September 28.
Kansas City will do better in 2011 if...
Newcomer Omar Bravo can form a good chemistry with fellow forwards Kei Kamara and Teal Bunbury, which would make them of the most dangerous attacking trios in Major League Soccer.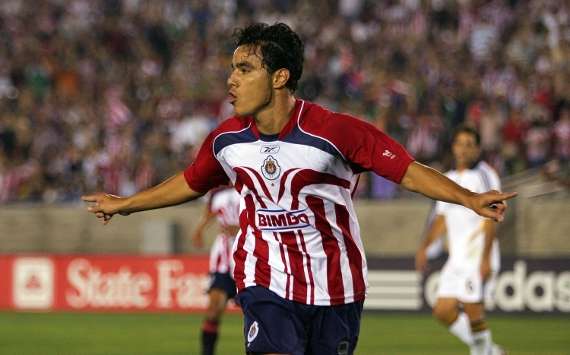 Kansas City will do worse in 2011 if...
Their midfield plays as thin as it looks on paper. Stephane Auvray will have to be a rock in the center again, because Davy Arnaud isn't getting any younger, and the team lacks options on the flanks, save for Ryan Smith.
Players to watch in 2011?
Teal Bunbury. After a rookie campaign where he flashed his vast potential, The 21 year-old forward had quite an offseason. In the span of just a few months, Bunbury made his international debut for the USA, scored his first international goal, and trained with Stoke City in the English Premier League, impressing their coach Tony Pulis along the way. With the increased confidence that comes from competing at these levels, there is no reason Bunbury shouldn't break out in 2011, and become one of the league's top forwards.
Follow Goal.com on

to get the latest soccer news directly. Check out Goal.com's

page; be part of the best soccer fan community in the world!