After a year to forget, the four-time MLS Cup champions take on 2011.
What went right?
It was a tough 2010 for the team from the nation's capital, as they finished 16th in the league. That being said, not all was lost for the Black and Red. Simply put, the emergence of midfielder Andy Najar and goalkeeper Bill Hamid have given United supporters something to look forward to in 2011. Both players showed flashes of skill throughout the season, and both should play a huge part of United's 2011 campaign.
In addition, United eventually found their way to hiring Ben Olsen as manager. It took a while, and his hiring wasn't permanent at first. Having retired at the end of the 2009 season, Olsen really doesn't have much experience in management, so he'll have to learn as he goes along. Having no pressure on him when he took over in 2010 will have given him some leeway, but he will be under intense scrutiny this season.

What went wrong?
Little went right for the league's worst team last year. United started the season slowly, struggled in the middle of the season, and stumbled to the finish line. Curt Onalfo started the season as United's manager, but he became the first D.C. manager ever to be fired midseason, as he was let go at the beginning of August. Olsen took over on an interim basis, but even that couldn't inspire United to much more.
The biggest problem for United the entire season was their performance in front of the goals on each side. D.C. succeeded in keeping possession, but they couldn't score, and they could not prevent other teams from scoring. Most of the big signings made by the front office last year flopped, as Christian Castillo was gone from the team by July, and both Danny Allsopp and Pablo Hernandez left at the end of the season.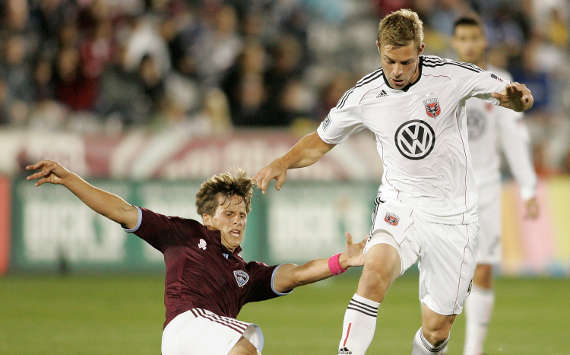 Biggest surprises?


Easily, the emergence of Najar was the biggest surprise for United last season. He joined the team from the academy for preseason training to get some first team experience, but by the time that preseason ended, he signed a contract with United. He started the first game away to Kansas City, and he hit the bar from 30 yards out within the first ten minutes of the season.
For Najar, things only got better from there, as he led United in goals in 2010 as a 17 year old. His play in general impressive throughout the season, and helped him claim the 2010 Rookie of the Year award. His winner against Real Salt Lake in the U.S. Open Cup was a moment of individual brilliance, as he beat two defenders in the box before sliding home the winner in extra time.

Biggest disappointments?
United didn't have many players who impressed in 2010, but the signings for the season were especially poor. Castillo, Allsopp, Hernandez, Adam Cristman, Luciano Emilio, and Branko Boskovic all disappointed last season. Of those six players, just Boskovic remains with the team (he is the designated player for D.C.). No matter who you blame for the signings – Onalfo or the front office – it was clear that the quality of player signed was not up to par with the rest of the league. And with all those players gone, their replacements will have even more pressure upon them, as they'll be expected to produce immediately.
Boskovic struggled with the pace of the game in his half season with United, but after helping Montenegro secure a draw against England at Wembley during a Euro 2012 qualifier, it's clear that the midfielder still has the quality to produce in MLS. The onus will be on Olsen and the rest of the team to get the best out of him, as his creativity can be a huge boost for United. Should Boskovic struggle with the game though, then he just might be the biggest disappointment again this year.
Biggest need?
For a team that usually seemed like it couldn't score a goal or prevent other teams for scoring, there are plenty of needs all over the field. Picking just one is difficult, but the biggest need for this season was the defense. Come time for the opening game, United will have a completely retooled defense. Dejan Jakovic will be the only holdover from the 2010 season. The other three in the back line will likely be Perry Kitchen, Jed Zayner, and Daniel Woolard.
Kitchen has shown, even at a young age, to already be able to control a backline, which is crucial next to the quiet Jakovic. The rookie will be looked to for his leadership, even if he has yet to play a minute of professional soccer. Along with the backline, the biggest need for United is to find some consistency in goal. Last year, Troy Perkins struggled throughout the season, and Hamid showed his abilities, but was derailed by various injures. Perkins was shipped out to Portland in exchange for Steve Cronin, who looked to inherit the job. A wrist injury has derailed that so far, and United has looked to recently retired Pat Onstad to help remedy the injury crisis, as Hamid has yet to fully recover from shoulder surgery.
United need to figure out a long term situation in goal, and it will boil down to a battle between Cronin and Hamid to see who becomes the number one option in goal for Olsen.
United will do better in 2011 if…
They can finally score some goals. Najar was the leading scorer for United last year, which was a great indicator of just how poor United were last year. Charlie Davies will be looked to bag some goals, as will other new signings Josh Wolff and Joseph Ngwenya. Davies has shown the ability to score, but it's been a while since he has played a first team game. Wolff and Ngwenya combined for just three goals last season, and for United to be successful this year, they will need to chip in about three or four each.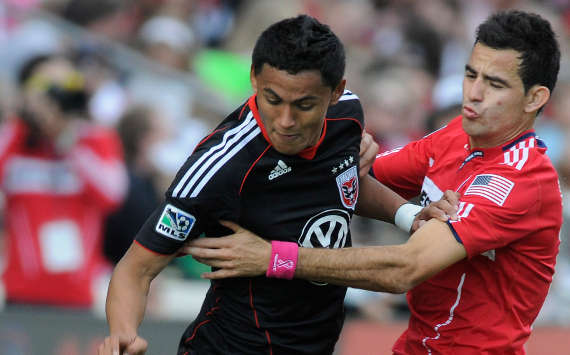 A good measuring stick for this team will be whether or not they can make the playoffs this year, after missing the postseason for the past three years.

United will do worse in 2011 if…
D.C. players don't forget last season. It doesn't really seem plausible that United could do worse in 2011 than in 2010, but this is MLS we are talking about, and anything is possible. Should Olsen struggle to get his charges together, then it's entirely conceivable that United will finish dead last again, this time with 18 teams in the league. There are still some questions about whether or not Olsen can manage in the league, and if he can't get his team flowing together, then United will struggle just as much this season.

Player to watch in 2011?
Najar would, in most cases, have been the player to watch for in 2011, after his surprising rookie of the year performance in 2010. National team supporters in Honduras and the US are waiting anxiously on his decision as to which country he is going to represent, which means that Najar will garner even more attention.
With that being said though, the player to watch will be Davies. Since his accident in October 2009, Davies has yet to appear in a first team game for club or country. His arrival to MLS signals his intent in trying to get first team action again, and work his way back into the national team picture. With the Gold Cup coming up this season, an in form Davies just might warrant a look by manager Bob Bradley for selection. A season full of goals will likely see his stay in D.C. last one season, so all eyes will be focused on Davies and his progression in 2011.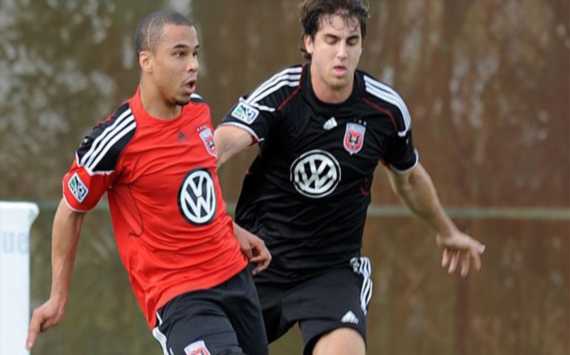 For more D.C. United and MLS chatter, for Steven Streff on Twitter @streffsoccer
Follow Goal.com on

to get the latest soccer news directly. Check out Goal.com's

page; be part of the best soccer fan community in the world!