Vancouver departed from the traditional Designated Player mold when it
signed FC Zurich striker Eric Hassli on Friday
.
Instead of sealing a big money deal for a prominent forward to lead the line, the Whitecaps relied on their Swiss connections to complete a more modest DP move for the French target man.
"You can see he's in-form now and he's a real presence," Vancouver director of soccer operations Tom Soehn told
The Province
after clinching the deal. "The thing that intrigued me most were his physical abilities. And, for a big guy, he's very good technically with his distribution. Those qualities translate well to MLS."
Hassli's arrival marks yet another step toward a potential shift in the way clubs approach the DP option. By revising the DP rules last year to permit each team to carry two DP players – plus a third for a $250,000 fee – at the maximum salary rate of $335,000, MLS has made it easier for clubs to import non-traditional DP choices without eliminating the opportunity to sign a more prominent star down the line.
The wider spectrum of options, however, has created a whole new series of considerations for clubs as they seek to add middle-class DPs with less familiar exploits to their squads. Interested teams must locate the right player at the right price who can quickly exceed the production generated by proven MLS performers on lower wages. It is not an easy task to accomplish, particularly in the mid-to-high six-figure price range favored by MLS clubs.
D.C. United offered perhaps the best example of this new practice when it signed Montenegro midfielder Branko Boskovic last summer. The former Red Star Belgrade and Paris Saint-Germain player carried a relatively modest price tag ($380,000 base/$516,000 guaranteed with signing bonus, according to MLS Players Union documents) to match his fairly low profile. Although Boskovic did not possess the cachet of usual DP signings when he arrived from Rapid Vienna last summer, United believed he could supply some much needed creativity to its starting XI as a central or left-sided midfielder.
It took more than just a resume to land Boskovic an American deal. United technical director Chad Ashton traveled to Austria to scout Boskovic in person to weigh whether a possible move would make sense, according to the
Washington Post
. Once Ashton returned with a positive report, D.C. made its move to sign Boskovic on a free transfer.
Most clubs perform similar due diligence when they sign players at any price point, but the quality of the back channel work becomes increasingly important under these circumstances. The scouting process can provide some modicum of reassurance to an investor/operator and a group of fans that may not be familiar with the potential signing, but it does not necessarily offer the comfort of a known quantity. In short, the technical staff must provide the proof to sell an expensive signing that may not sell itself.
Hassli probably falls into that category despite his respectable goal haul of 36 goals in 115 games for the Swiss giants. The target man boasts a prolific loan stint at Southampton on his resume and cobbled together a solid reputation in Switzerland through successful stints with St. Gallen and FCZ, but he lacks the extensive top-flight experience accrued by most DP arrivals.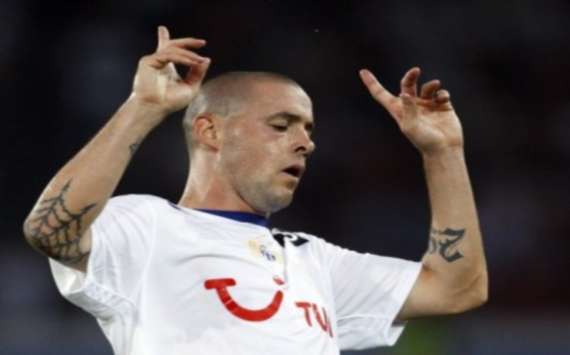 Instead of constructing a deal for a glittering CV, Vancouver paid for a player it had come to know through alternative means. Soehn and the Whitecaps have developed significant links within the Swiss transfer market over the past year by signing former FCZ left back Alain Rochat and Davide Chiumiento. The agent involved in those deals, Loic Favre, played a role in bringing this deal together as well, according to
The Province
.
Soehn has seen the striker player several times and recently traveled to Switzerland assess Hassli's fitness – the target man broke his tibia in September 2009 – and form. After evaluating Hassli in a pair of matches, Soehn and the Whitecaps sealed the deal to bring him to MLS before his contract expired at the end of the Swiss campaign.
"MLS is a real physical league and being 6-4 in our league is a real asset," Soehn told the
Vancouver Sun
. "He's strong, can hold balls and his ability to spin defenders is unique. For a big guy to have good feet like he does is pretty rare. … He can score in a lot of different ways, as most good forwards do — they use their head, their feet, whatever it takes."
In order to justify his arrival in Vancouver, Hassli will have to use the unique abilities Soehn champions to score plenty of goals for the Whitecaps. His task mirrors the one faced by Boskovic and Seattle's modestly-priced DP duo of Alvaro Fernandez and Blaise Nkufo as they settle into their first full seasons in the league.
It isn't a particularly easy burden to bear. But it is one that those four players and their clubs will have to manage now and other sides may have to wrestle with in the future as MLS mixes its desire to raise the standard of play with its need to manage the bottom line.

Kyle McCarthy writes the Monday MLS Breakdown and frequently writes opinion pieces during the week for Goal.com. He also covers the New England Revolution for the Boston Herald and MLSsoccer.com. Contact him with your questions or comments at
kyle.mccarthy@goal.com
and follow him on Twitter by clicking
here
.

Follow Goal.com on

to get the latest soccer news directly. Check out Goal.com's

page; be part of the best soccer fan community in the world!