What went right?
The Earthquakes put together a surprising season in 2010 by most observers' standards. They were widely tipped for another year of struggle but bucked expectations thanks to outstanding play from a number of individuals who improved vastly from 2009. Bobby Convey rediscovered the form that made him a U.S. national team regular before his injury, Chris Wondolowski had a breakout season in front of goal and the defense coped well despite the loss of key rookie Ike Opara to a foot injury.
The acquisition of Jon Busch proved to be a shrewd one, especially when Joe Cannon injured his ankle, and the MLS veteran came up with a number of big saves down the stretch for the Earthquakes. The 34-year-old goes into 2011 as the first choice between the posts.
Those players led San Jose to its first playoff appearance since reforming in 2008, and then past the New York Red Bulls into the Eastern Conference final.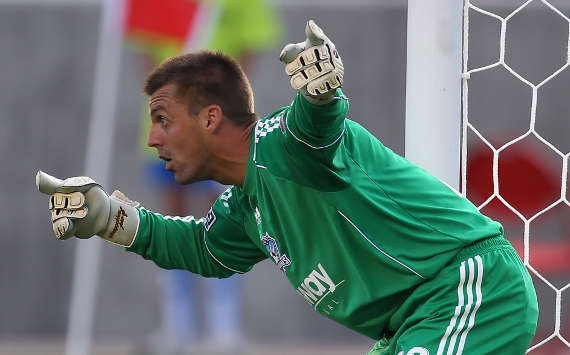 What went wrong?
Inconsistency plagued the Earthquakes throughout the season and the attack found itself relying on Chris Wondolowski's goals far too often, especially towards the end of the season. The team suffered some disappointing home defeats because of it. Creativity outside of Convey was hard to find and even the midseason signings of Khari Stephenson and Geovanni did not fully rectify the situation.
In front of goal, the Earthquakes would have been dire if not for Wondolowski. Cornell Glen had a very poor season, new signing Eduardo was injured most of the year and subpar when healthy. Ryan Johnson, though he showed flashes of brilliance, was nowhere near the same player he was in 2009. In the playoffs, the Earthquakes struggled to cope with Colorado's aggressive, physical play and rarely got a look at goal in the Eastern Conference final.

Biggest surprises?
Wondolowski is the obvious choice here and anyone who told you they predicted Wondo would win the Golden Boot before the season is clearly lying. The Bay Area native's 18 goals, including nine game-winners, propelled the Earthquakes to a playoff berth, and although there were other key contributions, none were as surprising as Wondo's.
Brandon McDonald proved a capable replacement for Ike Opara in defense with his athleticism and ability to read the game well. While he is still a bit rough around the edges, he, Opara, Bobby Burling and Jason Hernandez ensure that San Jose will be one of the deepest teams in the league at center back for a while to come. Bobby Convey also merits a mention, as, though he definitely has the ability to be a top MLS midfielder, many questioned whether or not he would display it after a serious injury that ended his career in Europe and for the national team.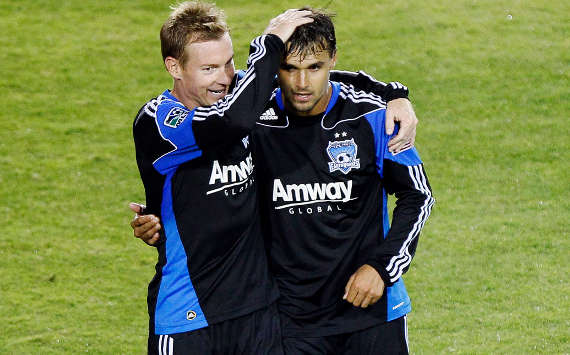 Biggest disappointments?
While the front office played the MLS transfer market well (acquiring Sam Cronin and Jon Busch, among others), their glitzier signings simply did not pan out. Geovanni showed his ability occasionally, but could not come up big when it counted and certainly didn't merit his salary and Designated Player status, much less the $1 million plus he was asking for for a contract extension. Eduardo, signed on a free transfer after a stint at FC Basel, was injured for most of the year and could barely manage to make an impact when he did see the field later in the season.
Khari Stephenson struggled with fitness and consistency as well, though not to the extent of the first two players. At his lower salary, the Jamaican will be a factor on the 2011 roster. Cornell Glen and Joey Gjertsen both had disappointing seasons, though both again with injury. Glen in particular was wasteful in front of goal and rarely synched with the rest of the Earthquakes offense.

Biggest need?
The Earthquakes' playoff qualification and first round victory over New York masked some serious holes in the Earthquakes roster. With Glen, Eduardo, Geovanni and Arturo Alvarez gone, the Earthquakes need to find some more options going forward as they can't necessarily count on Wondolowski having another 18-goal season. The team could do with another creative outlet besides Bobby Convey.
The addition of Steven Lenhart provides the Earthquakes with an extra dimension up front as he is strong in the air and can open up space for his teammates, but his record of 13 goals in 63 games for the Crew isn't exactly prolific.
While Sam Cronin, Brad Ring and even Brandon McDonald ensure the Earthquakes have plenty of defensive midfield depth, the Earthquakes could do with a more attacking minded center midfielder who is comfortable orchestrating play and getting forward when necessary. Draft pick Anthony Ampaipitakwong could address this need, but is also an unproven quantity. Potential loan signing Simon Dawkins (from Tottenham) could also fill this role, but will have to show he is ready for the rigors of first-team football after struggling with injury the past couple years.
The full back position is solid if unspectacular, though injuries to Ramiro Corrales raise questions of whether he will be able to play another full season at left back and it might be worth the front office and Frank Yallop looking at the options on the market.
San Jose will do better in 2011 if...
They address squad depth and find players to take some of the offensive burden off the shoulders of Bobby Convey and Chris Wondolowski. With depth comes consistency and, aside from the core of key contributors, the San Jose roster looks somewhat thin. This means an injury to a key player or two could see them well out of the playoffs in 2011. Add to that the fact they could be competing in the SuperLiga and it becomes vitally important for the Earthquakes to make the right offseason moves to improve on their 2010 season.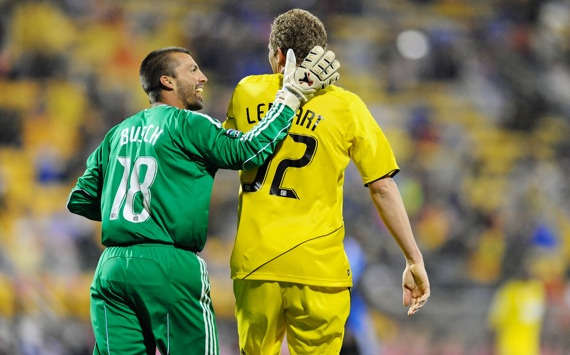 San Jose will do worse in 2011 if...
Their big signings come up short. While Wondolowski certainly proved himself to be capable given the right support and tactical setup, it is up in the air as to whether or not he can put in another MVP-quality season. If players like him, Bobby Convey and come up short and the other players, new and old alike, can't pick up the slack, especially going forward San Jose could really struggle in 2011.
Player to watch in 2011?
We all know about Wondo and Convey's offensive abilities, Jon Busch's heroics in the net and Ike Opara's vast potential, but McDonald has slowly and steadily been establishing himself in the Earthquakes lineup that is deep in the defensive midfield and central defender positions, the two areas of the field where he feels most comfortable. He has the tools to be a standout defensive player whether he's in midfield or defense and while he might have a tough time breaking into the national team given the current depth at those positions, look for him to continue his growth as an excellent MLS player.
You can follow Nick Rosano for more Earthquakes and MLS chatter at @nicholasrosano
Keep updated with Major League Soccer by visiting Goal.com's MLS page and joining Goal.com USA's Facebook fan page!