What went right?
The defending champs answered some of the critics who said their MLS Cup championship in '09 was a fluke. They followed up their title run with an all-time best 56 points, good enough to finish second in the race for the Supporters' Shield. RSL's +25 goal differential was tops in the league, and they set the league record for home games without a loss, a streak that remains active.
But Salt Lake were more than just a solid domestic side - they had their fair share of success in CONCACAF Champion's League play as well. Real became the first MLS team to win their Champion's League group, setting themselves up to make a deep run in the elimination round next spring. Perhaps RSL's most impressive feat this year was managing a horribly crowded fall schedule and finding the right balance between competitions to be successful in both.
What went wrong?
What a difference a few minutes makes. Salt Lake were just minutes away from pulling off a feat never accomplished before by an MLS team: defeating a Mexican first division opponent in Mexico. On a rain-soaked night in Mexico City during Champion's League play, RSL led Cruz Azul 4-3 with only minutes left to play. Then they allowed two goals in the final five minutes, losing 5-4, coughing up the best opportunity for a statement win they've ever had.
Real seemed poised to make another deep run in MLS Cup this season thanks to earning a 2-seed and home-field advantage in the first round. But they ran into a red-hot FC Dallas team and allowed themselves to get behind on the scoreboard in both games. It proved to be too much to overcome and RSL became arguably the most stunning first-round upset of the playoffs.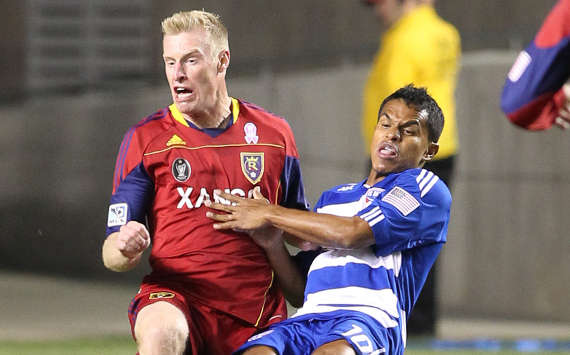 Biggest surprises?
Most people figured the RSL defense would be solid, but not even the most zealous Real fan would have thought it would be as good as it was. The team's goals-against average was 0.67, a league record. Nick Rimando was as good as ever, and the center back tandem of Nat Borchers and Jamison Olave were the most feared defensive duo in MLS. As a result, both were nominated for Defender of the Year, and Olave won it. But the strength of Salt Lake's defense had less to do with individual talent and more to do with an overall team commitment to defense.
Biggest disappointments?
The biggest disappointment for RSL this season was the way the schedule played out. At one point, the team played 18 matches in six weeks, including road trips to Toronto, Boston, Mexico, and Panama. Most disappointing was that the MLS schedule-makers didn't do them any favors, giving them several far-away road matches despite knowing the Champion's League schedule in advance. This forced the team to make compromises in their lineups on several occasions, and those decisions probably cost them points in both competitions. If MLS wants its teams to take international tournament play seriously, they could do more in the scheduling department to help those teams out.
Also, after a very promising '09 campaign, Robbie Findley's encore left a lot to be desired. His work in '09 was enough to earn him a berth on the U.S. World Cup team, but he generally fell flat during the World Cup and the league season - Findley's five-goal campaign was his lowest output since his rookie year. The saga ended with Findley announcing he would be leaving the team to try his luck in Europe, then being left unprotected in the expansion draft where he was selected by the Portland Timbers.
Biggest need?
Salt Lake could really use another goal-scoring forward, especially given the loss of Findley. Alvaro Saborio had a great debut season and his likely partner in the starting lineup will be the fairly consistent Fabian Espindola, but there isn't much on the bench behind them. Rookie Paulo Araujo Jr. has shown flashes of brilliance but is still a big unknown, and Pablo Campos was waived.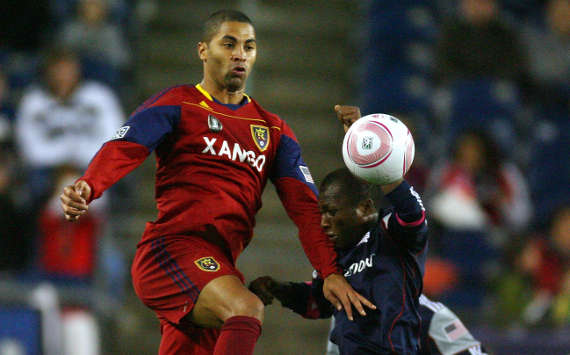 Another thin spot for Real is outside back. Right now there are three outside backs on the roster. Fortunately all three are quality players and so far have avoided major injury, but if two of them are ever down at once, the situation could be dire. Without the necessary cap room to woo a free agent or an international, don't be surprised to see RSL trade one of their stable of talented midfielders for an outside back.
RSL will do better in 2011 if...
They can get hot at the end of the year. Real faded a bit at the end of 2010, mostly due to fatigue, culminating with their less-than-impressive playoff exit. Making the 2011 playoffs shouldn't be an issue, but if Salt Lake can figure out a way to play its best soccer in the fall next year, they could be hoisting the trophy yet again.
RSL will do worse in 2011 if...
Javier Morales gets injured or doesn't play up to par. The Argentine playmaker was a league MVP candidate this last year, and his distribution was responsible for a high number of RSL's league-leading 45 goals. When Morales is on, Real tends to be on, and vice versa.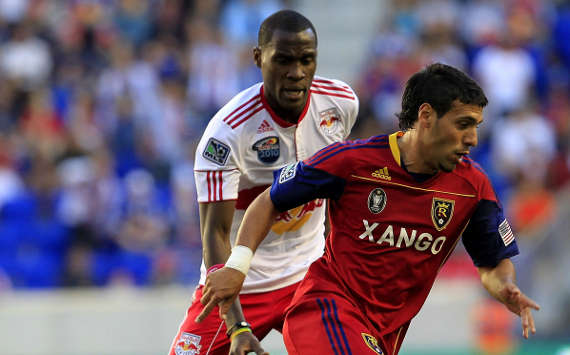 Player to watch in 2011?
Arturo Alvarez. RSL picked him up from Portland on the day of the expansion draft for next to nothing. Alvarez is a player with obvious talent, but maddening inconsistency. The hope in Salt Lake is that by surrounding him with quality midfielders who can move the ball in tight spaces, his talent will be able to shine. Alvarez may even fill in at striker in certain situations.
Follow Goal.com on

to get the latest soccer news directly. Check out Goal.com's

page; be part of the best soccer fan community in the world!