In its first two years of existence as a club, the Houston Dynamo won the MLS Cup. The team followed that up by finishing first place in the Western Conference and then the next year climbing to the conference final in the playoffs.
But it all came crumbling down in Year Five. Houston finished 2010 second from bottom in the West, conceded the most injury-time goals, and let in the second-most goals overall in the league.
Serious injury concerns and an inability to replace departing stars conspired to foil Dominic Kinnear as his side failed to qualify for the playoffs for the first time since moving to Texas in 2006.

What went right?
While scrounging around for positives to this season, Dynamo fans will resort to clinging to potential shown. Winger Danny Cruz showed glimpses of pace and frenzy which should see him mature into an effective wide option throughout his career. Lovel Palmer slowly bedded into the central midfield slot and showed a penchant for hitting wonder-goals from afar. And Geoff Cameron proved on either side of his PCL injury that he is the crucial cog on which Kinnear will build this team moving forward.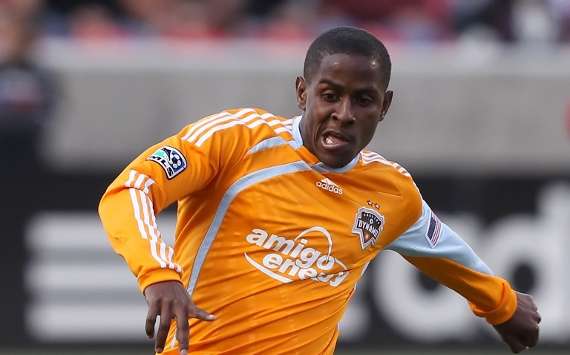 Off the field, the club recently signed a 30-year lease on ground to build a downtown stadium. Additionally, the team found a new sponsor for its jerseys. Both are major moves for the profitability and future of the club.
What went wrong?
In effect, Kinnear's green thumb for replacing departing stars turned brown and wrinkled. In the wake of Ricardo Clark and Stuart Holden setting sail for Europe and Wade Barrett's retirement, Kinnear struggled to find adequate replacements quickly enough.
The gaping hole Clark and Holden left in central midfield cost Houston a great deal of possession and midfield steel, blunting the team's creativity and exposing the defense. That defensive unit, with age finally catching up to Pat Onstad, conceded 49 goals, only one shy of the league-worst 50 let in by the New England Revolution. Up top, an injury-ravaged Brian Ching floundered without a steady partner, scoring only seven goals.
Biggest surprises?
No one expected Houston to be quite so bad in 2010. The club obviously was in transition, at least in playing personnel, but Kinnear always seems to come up good even when his stars leave (see: Dwayne De Rosario). This time he fell short, with the team looking sluggish, injury-prone, and exhausted throughout the season.

Biggest disappointments?
Mista takes the prize for worst Designated Player ever, but Luis Angel Landin still probably won't show his chubby face around Texas any time soon. The club's first DP was a bust, failing to reach the necessary fitness to compete in MLS or to correctly balance out Ching in attack. Houston pulled the plug midway through the season rather than continue overpaying for an underperformer.
Another major letdown was how poorly the team used the 2010 SuperDraft. Kinnear has typically traded away draft picks for proven midseason acquisitions, but it backfired horribly this year. Of the three players drafted in 2010, only fourth-round selection Samuel Appiah signed a contract. The failure to bolster in the draft grates especially when the team blatantly needed some youthful refreshing.
Biggest need?
The Dynamo cut ties with a series of veteran players ahead of the first-ever re-entry draft. Club and league stalwarts Onstad, Richard Mulrooney, Adrian Serioux, Ryan Cochrane, and Joseph Ngwenya will free up a tremendous amount of cap space, but also leave a leadership void.
Kinnear's main focus in the offseason will be acquiring cheaper options who can contribute more to a season than the departing fleet. A goal-scoring foil to Ching is also a must.
Houston will do better in 2011 if...
In an interview with MLSsoccer.com, Kinnear pin-pointed the defense as his main concern in the offseason. "The defense has to be corrected before next season," he said. "We need to defend better, and that's team defending." Assuming the team addresses that, the club will fare much better in 2011, regardless of any failures to cure the other ailments.
Houston will do worse in 2011 if...
There's not much room for decline. Still, if the defense remains a shambles, Onstad isn't replaced, and the other holes remain empty, there are always more games to lose. Just ask D.C. United.
Player to watch in 2011?
Crucial to the team's efforts next year is Geoff Cameron. In 2009, Cameron forged an impressive defensive partnership with Bobby Boswell which saw him earn national team attention and a Best XI nod. A shift to midfield in 2010 also held promise until a major injury robbed the 25-year-old of half the season. It's unclear where exactly the 6'3 utility man will end up, but his fitness is key to Houston's season either way.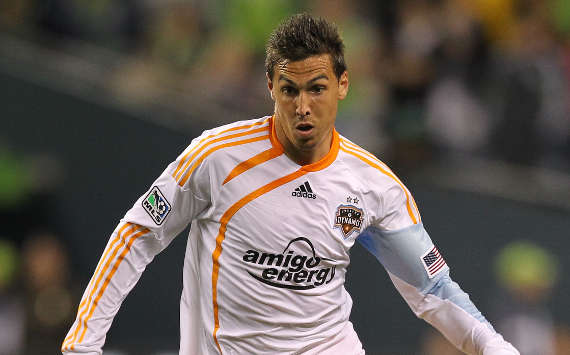 Follow Goal.com on

to get the latest soccer news directly. Check out Goal.com's

page; be part of the best soccer fan community in the world!