D.C. United's decision to bring Charlie Davies into its Florida training camp for a one-week evaluation period with a view to a possible loan deal is as simple as it is fraught with danger.
United desperately needs a prolific striker to revive its moribund attack. D.C. coach Ben Olsen imported old hands Joseph Ngwenya and Josh Wolff to inject an immediate upgrade over last year's impotent corps, but the pair of MLS veterans won't solve the problems like a healthy Davies could.
By inviting the Sochaux striker to Fort Lauderdale to train with the club, Olsen and the United brass can decide whether this version of Davies compares to the quick and ruthless forward once coveted by European clubs.
One or two training sessions should reveal whether Davies can reproduce something resembling his best form. It should take significantly longer to decide whether this move is the correct one for D.C. United, Davies and MLS.
Of the three parties, United appears to have the fewest concerns. A fit and healthy Davies could go a long way toward solving their inadequacy in front of goal. Davies' arrival would also inspire a sense of optimism and revive interest among fair weather fans after a difficult spell over the past few seasons. Most importantly, United possesses the necessary infrastructure to cope with the inevitable attention and scrutiny Davies will face by playing mere miles from the site of his near-fatal car accident.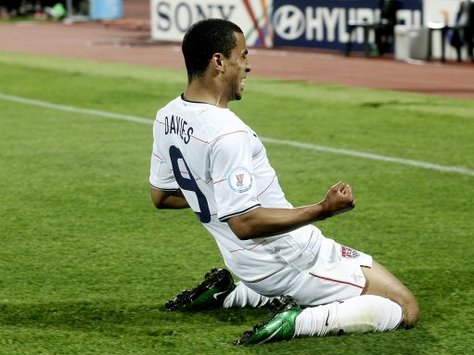 Any pressure from D.C.'s perspective will fall squarely on Olsen's shoulders. The rookie head coach probably doesn't need any additional complications as he rebuilds a flawed squad in his combative image, but he will surely encounter them should he decide to sign Davies. The hype will commence immediately and the clamor for Davies' consistent inclusion will persist throughout the campaign. Olsen must prepare to assess the veracity of those claims and weigh whether the impact caused by Davies' arrival merits the distractions he will inevitably carry with him.
While United's interest in Davies makes considerable sense, it is decidedly less clear why Davies wants to invite the scrutiny attached with this particular destination. He will no longer benefit from the relative anonymity afforded by playing at a modest French club. He will instead have to cope with the nagging questions raised by his imperfections and fend off the inevitable queries prompted by the decision to resume his top-flight career mere miles from the site where he nearly lost his life in October 2009.
Those hindrances pale in the face of the difficulties presented by the unbearable expectations sure to follow him. Many dedicated supporters will expect the old Davies to simply reappear from the moment he steps on the field. Anything short of the precocious and promising striker that once starred for Hammarby would create a maelstrom designed to test even the most confident figure. For someone without a first-team appearance in 15 months, it could provide a significant setback unlikely to be encountered with a similar stay in Scandinavia.
If Davies can overcome those concerns and reclaim his best form, he will create a series of problems for MLS. The initial interest sparked by Davies' potential arrival will yield to a conundrum altogether less appealing as his stint unfolds. Any measure of sustained success at less than his previous best – think Davies-lite – will prompt snipes about the standard of play and stampedes for an impractical permanent move. Failure may dissipate that line of argument, but it will also likely increase the attention on Davies' rather unseemly back story.
In addition to those external considerations, MLS will have to grapple with internal constituencies bound to wonder about the particulars of this move. Davies' contract at Sochaux likely exceeds the maximum salary of $335,000 by quite a bit. Even if Sochaux contributes to his wages and waives the loan fee to facilitate the deal, he will likely cost the league a significant sum during his proposed 12-month spell. If Davies appears on United's budget at a fraction of that cost, the howls will resonate from New England to Seattle. In this era of increased transparency within league circles, MLS must treat the budgetary particulars of this move with care.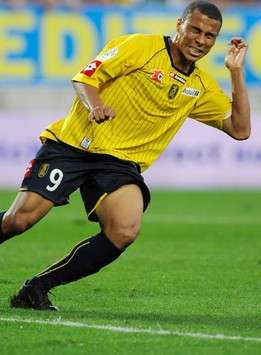 All of the involved parties should employ an ample dose of caution over the next week as D.C. United and Davies evaluate each other with an eye toward this risky loan deal. For all of the complications and all of the dangers surrounding this move, the final decision will almost certainly hinge on whether Davies can contribute at a high level. Given the circumstances, it is a straightforward and a perilous metric all at the same time.
Kyle McCarthy writes the Monday MLS Breakdown and frequently writes opinion pieces during the week for Goal.com. He also covers the New England Revolution for the Boston Herald and MLSsoccer.com. Contact him with your questions or comments at kyle.mccarthy@goal.comand follow him on Twitter by clicking here.
Keep updated with Major League Soccer by visiting Goal.com's MLS page and joining Goal.com USA's Facebook fan page!