Building a successful playing squad in MLS isn't an easy endeavor.
Several hurdles stand between an ambitious club and a title-winning squad. The salary budget system imposes financial limitations and generally reduces the quality of player attainable by the typical MLS side. The allocation money concept hands some clubs additional resources to compete, but it disadvantages other clubs and generally offers only a modest chance to obtain established players from overseas. The roster regulations restrict clubs in several different ways. The current single-entity system impairs internal movement.
As MLS has expanded during the past decade, it has gradually liberalized its system and entrusted its member clubs with greater autonomy. The inherent limitations of the system have loosened a bit as the league office has responded to the concerns and the complaints of clubs and taken measures to increase options and improve the standard of play.
The arrival of a fresh Collective Bargaining Agreement last March permitted the league to expand its approach for 2011. Several changes instituted for the upcoming campaign – and inspected in detail below – should allow clubs even greater flexibility in constructing their squads.
(Selected rules are reproduced here and denoted with an asterisk. For a full look at the entire list of rules and regulations, click
here
.)
Nuts and bolts of roster building:
Each club may name up to 30 players on its roster at any given time. Those 30 players are separated into two groups: on-budget and off-budget players.

On-budget players
* Players occupying roster spots 1-20 count against the club's 2011 salary budget of $2,675,000, and are referred to collectively as the club's Salary Budget Players.
* The maximum budget charge for a single player is $335,000.
* A player's budget charge may be bought down with allocation money.
* A Designated Player counts $335,000 against the club's salary budget, unless the player joins his club in the middle of the season, in which case his budget charge will be $167,500.
* Players occupying roster spots 1-20 will earn at least $42,000 in 2011.
Off-budget players
* Players occupying roster spots 21-30 do not count against the club's salary budget, and are referred to collectively as the club's Off-Budget Players (maximum of 10 per team).
* All Generation adidas players are Off-Budget players.
* Clubs may sign up to two Home Grown Players to Generation adidas contracts.
* Players occupying roster spots 21-24 will earn at least $42,000 in 2011.
* Players occupying roster spots 25-30 will earn at least $32,600 in 2011. Any player making $32,600 must not turn 25 at any point during 2011.
The skinny
: The return of the Reserve Division has increased the complexity for technical directors around the league. It will take some time for the movers and the shakers to grasp the revisions and unearth favorable provisions for their sides. This current set of regulations isn't a marked departure from the past, but it does provide new opportunities for clubs because it comes with a new set of wrinkles designed to give clubs more flexibility to construct their rosters.
Budget-strapped clubs possess new mechanisms to address their problems:
Several clubs enter 2011 with significant salary budget concerns. The current regulations allow these cash-strapped clubs – it's fair to place Los Angeles, New York and Real Salt Lake among them – ample operating room within the roster guidelines to address those concerns.
On-budget players
* Roster spots 19 and 20 are not required to be filled, and teams may spread their salary budget across only 18 salary budget players. A minimum salary budget charge will be imputed against a team's salary budget for each unfilled senior roster slot below 18.
Off-budget players
* Clubs may elect to leave up to two of these roster spots (25-30) vacant and use $35,000 for each empty spot as allocation money.
The skinny
: While the regulations regarding on-budget players do not represent a significant alteration to the system, the off-budget regulations present a new tool that most teams should wield in order to improve their salary budget situation.
In essence, MLS has provided clubs with an incentive to carry two fewer players on the off-budget portion of their rosters. Although some clubs with significant stocks of Generation adidas and homegrown players may not have the opportunity to exercise the option, it does permit clubs with a pressing budgetary needs – or other clubs who require more money for on-budget players – to trim at the back end of their roster. It would not be a surprise to see a majority of clubs carry 28 or 29 players on their roster to obtain more allocation money.
Desperate clubs can increase their available wherewithal substantially if they are willing to carry a small squad. If a cash-strapped club opts to carry just 26 players (18 on-budget players plus eight off-budget players) in its squad, it would possess $2,745,000 (the standard salary budget amount + $70,000 in allocation money to buy down salaries) to spread across 18 players. In such an instance, a club could maintain an average salary of $152,500 without surpassing the salary budget. However, it is fair to say that this option represents a risky gambit given the wear and tear on squads and the stringent rules regarding hardship and league pool goalkeeper call-ups.
Manageable quota levels playing field for Canadian clubs:
Although the standard protocol for international slots – 144 tradeable spots divided between all 18 clubs – remains the same this season, Toronto FC and Vancouver received significant relief for their unique plight. MLS and the Canadian Soccer Association agreed to replace the fairly complicated hybrid system usually employed with a far simpler approach.
Canadian-specific roster regulations
* Domestic slots may be filled with either Canadian or U.S. domestic players.
* MLS clubs based in Canada are required to have a minimum of three Canadian domestic players on their rosters.
The skinny
: The streamlined system essentially hands TFC and Vancouver a clean slate to build their rosters. Both clubs currently carry at least three Canadian players in their squads and could find several more options through the academy system or the transfer market if necessary. Neither side can place any blame on MLS roster restrictions given these modest impositions. The onus now falls on both clubs to construct a viable squad worthy of challenging for honors.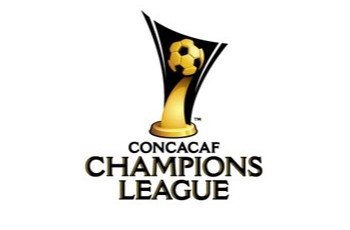 Successful clubs rewarded with extra allocation money:
Clubs participating in the CONCACAF Champions League frequently complain about the lack of resources afforded by the league to aid in their quest for international success. In response to those claims, MLS has revised its allocation rules to compensate successful clubs in addition to the flagging sides and the expansion teams:
A club may receive allocation money if
:
(1) failure to qualify for the MLS Cup Playoffs;
(2) the transfer of a player to a club outside of MLS for value;
(3) expansion status;
(4) qualification for the CONCACAF Champions League
The skinny
: Although the amount of allocation money granted to CCL participants remains uncertain, the extra cash – coupled with the extra bodies on the roster – should help MLS clubs as they strive to compete against wealthier clubs in continental play.
Kyle McCarthy writes the Monday MLS Breakdown and frequently writes opinion pieces during the week for Goal.com. He also covers the New England Revolution for the Boston Herald and MLSsoccer.com. Contact him with your questions or comments at kyle.mccarthy@goal.com and follow him on Twitter by clicking here.
Follow Goal.com on

to get the latest soccer news directly. Check out Goal.com's

page; be part of the best soccer fan community in the world!