It's hard to size up how a player is rated.
The inherent problem with discerning whether a player is "overrated" or "underrated" is the transitory nature of the tag. It just doesn't stick for any length of time or with any degree of permanence. One observer sees a player as underrated, while another can believe the same player is overrated. If a good player is underrated for a long enough period of time, the tide may turn so drastically that he is soon overrated in correlation to his ability and his contributions.
Needless to say, the process gets complicated fairly quickly. Instead of delving into those often used and often misunderstood terms, the Friday Five has opted to employ a different, albeit less employed, tag: underappreciated.
It is a designation as simple as the term suggests. In the eyes of the Friday Five, the following five players perform without receiving their proper plaudits on a national level. There are, of course, more members of this group, but this assortment of players offers a nice snapshot of some of the figures who deserve more publicity for their performances than they ultimately receive:
1. Eddie Gaven, Columbus midfielder:
The former teen prodigy exploded onto the MLS scene at 16 as a potential star, but he has since spent much of that time evolving into a useful contributor of a different sort. Gaven's unerring professionalism in Columbus has seen him develop into the Crew's most consistent performer (and emergency goalkeeper) over the past couple of seasons. A deserved call-up to the United States squad for the November friendly in South Africa showed Gaven's considerable industry and deft passing has prompted questions about whether the 24-year-old can translate his abilities to a higher level.

2. Drew Moor, Colorado defender:
Not much about Moor's game leaps off the page. He isn't particularly physical or quick. He doesn't score more than his share of goals in the opposing penalty box on set pieces. All he does is show up every game and submit a solid performance. Inevitably, his consistency makes his teammates better. Need proof that Moor ranked among the top central defenders in the league this season? Moor's steady presence smoothed the way for Marvell Wynne to adjust to his new role in central defense without a hitch.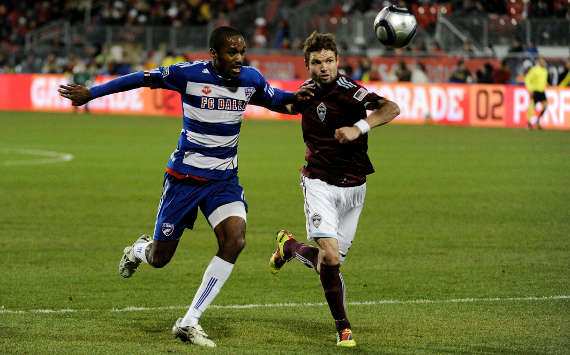 Drew Moor
3. Kei Kamara, Sporting Kansas City forward:
In a league somewhat lacking in colorful characters, Kamara offers a refreshing distraction from the ordinary. The Sierra Leone international offered up more than his fair share of notable moments in 2010 with a divergence of opinion with his national federation, a ghastly miss and an ongoing feud with Nick Garcia among the highlights. The attention – plus a rather suitable role in Peter Vermes' attack-minded 4-3-3 formation – seemed to urge Kamara to greater heights on the field as he finally settled at his fourth MLS club. After scoring a career-high ten goals this season, Kamara will hope the scrutiny continues to follow him for all of the right reasons next year.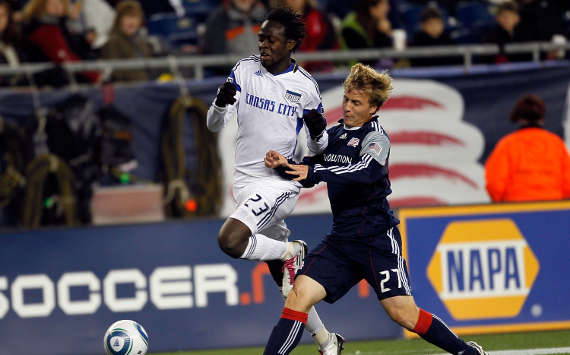 Kei Kamara
4. Brad Davis, Houston midfielder:
Although Davis continually contends for All-star berths and Best XI nods, it appears that the Dynamo's most influential player is taken somewhat for granted. His creativity, his consistency and his service from the left flank can be matched by few others over the course of the league's history. It may take a belated international breakthrough for Davis to earn his due, but he deserves his place among the league's best domestic players regardless of whether he eventually makes an impact with the United States.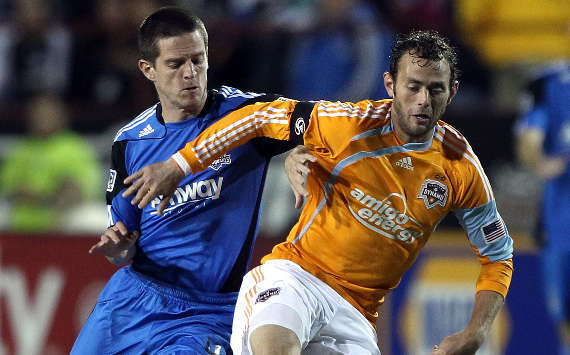 Brad Davis

5. A.J. DeLaGarza, Los Angeles defender:
Consider DeLaGarza as the selected representative for the cadre of the versatile players helping coaches around the league. The former Maryland defender is probably a fullback by trade at this level, but he spent the denouement of the 2010 campaign reprising his Terrapins central defensive partnership with Omar Gonzalez.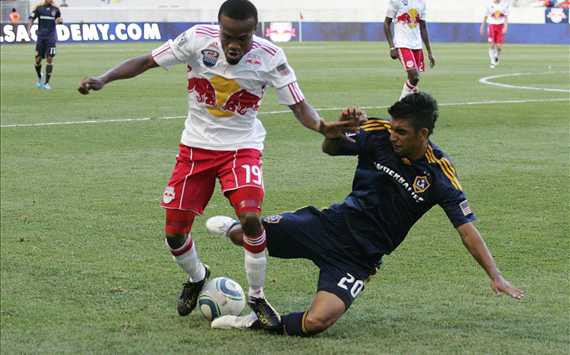 AJ De La Garza
By proficiently filling all four spots along the rear guard during the course of his two years in MLS, DeLaGarza offered Galaxy manager Bruce Arena a flexible and reliable option as he worked through a series of crippling injuries to his defensive corps.
Kyle McCarthy writes the Monday MLS Breakdown and frequently writes opinion pieces during the week for Goal.com. He also covers the New England Revolution for the Boston Herald and MLSsoccer.com. Contact him with your questions or comments at kyle.mccarthy@goal.com and follow him on Twitter by clicking here.

For more on Major League Soccer visit Goal.com's MLS page and join Goal.com USA's Facebook fan page!