On Wednesday, MLS released the Generation adidas list for the 2011 MLS SuperDraft, which takes place January 13 in Baltimore.
Generation adidas is an initiative established by MLS in 2005 to encourage young players to play in MLS by guaranteeing scholarships to continue their college education. The added bonus for the clubs selecting Generation Adidas plays is they do not count against the salary cap. Prior to 2005, a similar process was called Project 40 and run by Nike.
This year, nine players make up the exclusive list of potential draftees.. They are led by five from the NCAA champion, the Akron Zips: Perry Kitchen, Kofi Sarkodie, Darlington Nagbe, Michael Nanchoff, and Zarek Valentin. Kitchen, a freshman, and Valentin, a sophomore, are the only non-juniors on the list from college.
The non-Ohio based contingent from the college ranks is Corey Hertzog, Will Bruin, and Zac MacMath. Hertzog and Bruin are both strikers looking to capitalize on strong collegiate campaigns and a relatively weak senior forward class. MacMath is a goalkeeper from University of Maryland who really made a splash last summer leading the U.S. U20 team to a Milk Cup championship.
Omar Salgado rounds out the list of potential draft picks. The leggy striker began his career in the Chivas Guadalajara youth ranks before leaving the club to join the U.S. youth national program. The 17-year-old signed a professional contract with MLS last summer and spent time training with expansion sides Portland Timbers and Vancouver Whitecaps. The Whitecaps have the first pick in the draft.
With contracts in hand, the nine will be looking to boost their draft stock at the MLS combine in Fort Lauderdale, Florida on January 7-11. They'll be joined by the four college seniors MLS has already reached deals with. They include University of North Carolina trio Michael Farfan, Jalil Anibaba, Stephen McCarthy, and Cal defender AJ Soares.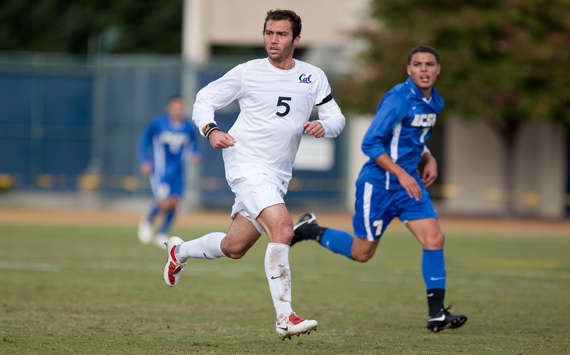 Keep updated with Major League Soccer by visiting Goal.com's MLS page and joining Goal.com USA's Facebook fan page!