How did Goal.com's Key Battles play out? Colorado won three of the four key battles highlighted before the game as the Rapids won MLS Cup for the first time, downing FC Dallas 2-1 in extra time at BMO Field in Toronto on Sunday.
Pablo Mastroeni vs. David Ferreira
Advantage: Mastroeni.
Now, to be fair, this battle was won by Jeff Larentowicz, who had a standout performance for Colorado. But Mastroeni was more influential in the outcome than Ferreira, despite the MVP's early goal. Mastroeni and Larentowicz did the job that needed to be done against a strong FC Dallas attack. And for all that strength, FC Dallas was unable to create much of anything in the second half of the match.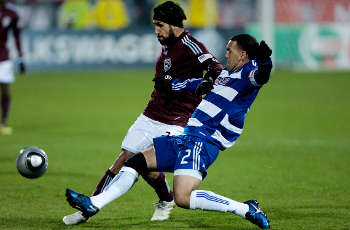 Ugo Ihemelu vs. Omar Cummings
Advantage: Ihemelu
Did Omar Cummings do much in the game? He was so ineffective that he was removed from the match altogether and replaced by Mac Kandji in a straight forward-for-forward swap. All Kandji did was send the pass in that deflected off George John for the game-winning goal.
Ihemelu was far more active on both ends of the field than Cummings.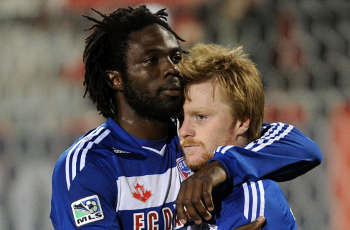 George John vs. Conor Casey
Advantage: Casey
John and Casey tussled throughout the match, with two knocking skulls - literally - to punctuate that near the end of the match. Casey was a handful for FC Dallas' backline as it wasn't just John who had the responsibility to stop Casey. But Casey wreaked havoc and was a strong presence throughout the game.
John meanwhile wasn't having a bad game but saw a ball deflect off his leg and into the back of the net for the game-winning goal. It's tough to win any individual matchup when that happens.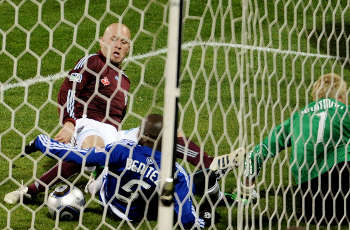 Brek Shea vs. Kosuke Kimura
Advantage:
Kimura
Shea was a non-factor throughout the match while Kimura was his usual nondescript but more-than-effective self. Kimura wasn't much of a danger going forward this time around and wasn't beaten much by Shea. In fact, so ineffective was Shea that we left the match early in the second half in favor of Jeff Cunningham.
Kimura was steady throughout the game, made plays when called upon and was not beaten. FC Dallas' only goal came on the left side of Colorado's defense.
Keep updated with Major League Soccer throughout the offsesaon by visiting Goal.com's MLS page and joining Goal.com USA's Facebook fan page!