As FC Dallas prepares for the club's first Major League Soccer final in history, it seems to the players and coach that a bit of destiny is at work for the team that didn't even make the playoffs last season.
"It's been special," said team captain Daniel Hernandez. "The whole year has been special for me."
One big reason that Hernandez cherishes playing for the Dallas club is because of his ties to the area, growing up in nearby Tyler, Texas, and playing for coach Schellas Hyndman back when both were at Southern Methodist University.
"I have a great deal of respect for him (Hyndman), the Hunt family (FC Dallas owners) and this group of guys that we have on this team and the character and the heart that we've played with all year," Hernandez explained. "It is unbelievable."
Though FC Dallas wasn't a serious contender for the Supporters' Shield, the club managed a feat in some ways more remarkable - they set a new MLS unbeaten record.
"We did a great job to only have four losses the whole year," Hernandez stated.
The team's self-belief grew and they carried that faith in each other right into the playoffs, where they toppled Real Salt Lake and then the Los Angeles Galaxy.
"We built some confidence," Hernandez recalled. "They were getting frustrated and we were counterattacking like nothing."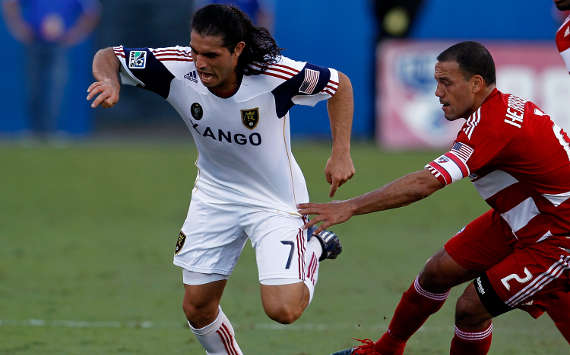 Though the team still has to win one more match to claim the title of champions, the Dallas players feel the hardest work is past them already.
"No disrespect to the Eastern Conference, but we consider this the final," said Hernandez after defeating Los Angeles.
Yet one of the most important ingredients in Dallas' winning formula almost didn't get added.
Goalkeeper Kevin Hartman was a crucial element for the club, making incredible stops versus both Real Salt Lake and the Galaxy.
"Kevin has come up big for us," Hernandez praised. "You need that type of goalie, someone who can make those great plays. He keeps us in games."
Hartman was playing for Kansas City in 2009, but when his contract terms were not met, he became available this year.
"He fell into our laps, right before preseason," Hyndman explained. "We thought he'd be very good, but we had him penciled in as a backup, because (Dario) Sala is a good keeper in his own right."
Early into the season, however, Hyndman gave Hartman a chance in goal, and the club roared on from there.
"He makes those huge saves and he's a great communicator," Hyndman marvelled. "Whatever happened with him in Kansas City, I don't know."
Their loss was Dallas' huge gain, and the serendipity of it all seems to match the magic that can carry a team to the trophy.
"It was meant to be," Hernandez said of his own return to the Dallas area. "I was out of contract in Mexico. Obviously, I wanted to go back to Mexico, because the money is unbelievable, but at the end of the day, reunited with Hyndman - he was the difference for me to stay in Dallas. I'm 34 now. I have to start thinking about life after soccer. I thought if I didn't take the opportunity now, I might never be able to get back to Dallas."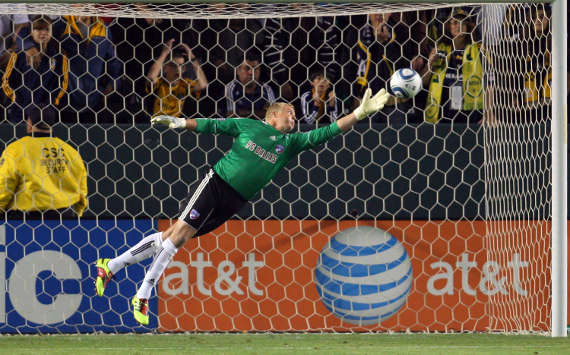 However, Hernandez, who reached the MLS final before with the New England Revolution and failed to gain the win needed to become champion, is well aware that there's more work to be done.
"We have one more step to go and we want to be lifting up the MLS Cup trophy," Hernandez said.
The midfielder knows well one particular player on the Rapids squad, since he played with Jeff Lawrentowicz for years.
"(Lawrentowicz) is a tough player," Hernandez observed. "He runs all day, makes great tackles, never stops working. Him and (Pablo) Mastroeni are similar players. They do a great job in the midfield and with the two forwards, they'll be tough."
The Rapids are also looking to be a team of destiny, as they have yet to claim an MLS championship, though they did reach the final once before in their history.
"We know Colorado has had a great year, they've done the work, and they deserve to be in the championship," Hernandez said. "It's not going to be an easy game. They have two great forwards and a great midfield. It's going to be tough. But we're prepared. I think we've done a great job of concentrating on the next opponent."
Click here to follow the Goal.com Twitter feed and join Goal.com USA's Facebook fan page!