Kyle McCarthy:
With the MLS season heading into its final weekend, there are plenty of storylines to monitor across the league as the playoffs approach. Perhaps the most contentious of those topics involves the structure of the playoffs. Several players and coaches have come out and blasted the current setup. Do you think it's fair that the sixth-placed team in a combined league table will almost certainly end up playing the top seed?

Allen Ramsey:
Yeah, it's a little strange that the bottom teams in the Western Conference will end up benefiting from not finishing higher. At this point, I'm not sure there is a massive difference in how difficult it will actually be to face the teams in the East versus how hard a road it is through the west, but there is certainly an argument here for a figuring out a single table format in the near future.

McCarthy:
I disagree - I think this year, in particular, shows the perils of the current format. Seattle - the presumptive fourth place team out West - will have to defeat two of Los Angeles, Real Salt Lake and FC Dallas to advance to MLS Cup. San Jose and Colorado finished lower in the table, but they will have a presumably easier path through the Eastern Conference with Columbus and New York as the other sides involved. Need proof? Just ask reigning Eastern Conference champions Real Salt Lake. With that said, are there redeeming qualities to maintaining the conference alignment for the playoffs?


Ramsey:
First, I think the presumption when they came up with this was that the cross country travel would make it more difficult for teams like Colorado and San Jose to get through the playoffs and in some respect I think that will make it more difficult for them. Other than that, I don't see much that makes me think the conference system is working or that it make the playoffs more fair or exciting. It would be a real shame to see a Los Angeles-RSL Western Conference final only to see RSL or the Galaxy take on San Jose in the final. I think the single table is the way to go, and I think MLS is headed there soon enough.
The goal should always be to have your top two teams playing for the title, and this setup doesn't always make that possible.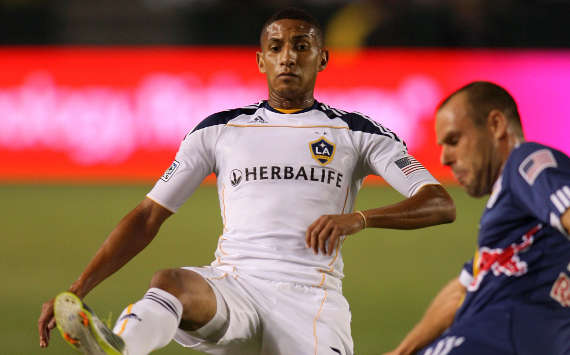 McCarthy:
Speaking of those top two teams, who should we be looking at as the favorites heading into the postseason. Or is that a topic that needs the clarity involves with sorting out who ends up where and who faces whom in the first round of the playoffs?
Ramsey:
Good teams are good teams, so I think you have to look at New York in the East no matter who they have to face. In the West, it's a bit more difficult to pick. I think you need to know more about the matchups out there to make a selection, but RSL looks like the best team in the league to me.
Who would you take out West?

McCarthy:
RSL looks like a good shout regardless of whether it finishes first or second in the West. Los Angeles sputtered a bit against Colorado, while FCD may have one too many injuries to overcome at this point. One team worth watching: Seattle. Sounders FC is one of the hottest teams in the league and could spring a surprise in the opening round. Sigi Schmid and company just hope the shock won't have to come against a Galaxy side that won both regular-season meetings decisively.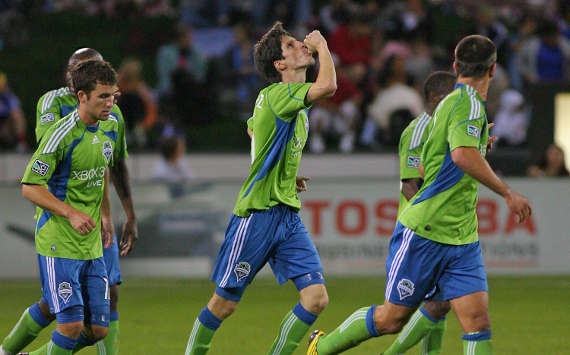 Ramsey:
I'm having a hard time believing in Seattle despite the good run of form. I don't think they match up well with Los Angeles or RSL. As for Dallas, their health issues are a huge concern, so it's hard to see anything other than RSL and LA squaring off in the West Finals.
Do you think Colorado or San Jose has a real shot at winning the East?
McCarthy:
It's all going to depend on the matchups. As Colorado showed in Los Angeles last weekend, they have the capability to beat any team on any given day with Conor Casey and Omar Cummings up top. San Jose is a bit of an unknown quantity, but the Earthquakes are scrappy and that could help them during a two-game series. With all of that said, New York looks like the presumptive favorite in the East.
Ramsey:
No matter who comes out on top, it should be a good year for playoff action with so many quality teams. I still think the single table is the way to go, but it's hard to beat the drama that comes from the MLS format, and this year shouldn't be any different.
For more on Major League Soccer, visit Goal.com's MLS page and join Goal.com USA's Facebook fan page!