When a team is successful, the big stars of the squad get most of the credit, and generally, that's deserved, because they often shoulder most of the blame when things go poorly. But over the course of a season, especially with the limited roster size of Major League Soccer clubs, a few unsung heroes play their part.
Or, in the cases of certain players, play various different parts.
Like a Swiss Army knife doesn't perhaps feature the best scissors or screwdriver one can have, but is still valuable because it's great to have a tool that is so versatile, players ready and willing to slot into a needed position are increasingly indispensible to coaches.
For some young players, their flexibility to perform in different positions is the key to getting playing time.
It starts, of course, on the practice field, where the less-senior members of a team are often asked to play out of their favored positions in training games. There, the coach can assess a player's ability to move into different spots on the field.
Some players take to their new roles with relish, doing so well that their new position becomes the avenue for them to be a regular starter. USA international Jonathan Spector is now a defender, but he began his playing career as a forward, making the switch dramatically in a youth international match. Spector had been on the bench frequently as a forward - as a defender, he was signed to clubs in England.
Other players aren't sure what position they may play when they come off the bench. The Los Angeles Galaxy's Brian Jordan is ostensibly a striker, but he has also entered matches this season to play as an outside back.
Mike Banner of the Chicago Fire is another versatile player who can slot in at different spots on the field and has earned himself more playing time through that ability.
The mentality to adjust and remain open to whatever situation a coach throws in requires a certain lack of preference. Because frankly, if players favor one position over another, they usually don't perform as well in the one they've decided they don't like as much.
"Doesn't matter," said the Galaxy's AJ De La Garza, when questioned about any partiality to a certain position. "I just want to be wherever I can help the team."
The second-year player has seen his minutes shrink or climb depending on the injury or form of teammates, and even though he played right back in many games last season, he recently helped the Galaxy defeat New York, 1-0, while playing as a left back in the place of injured Todd Dunivant.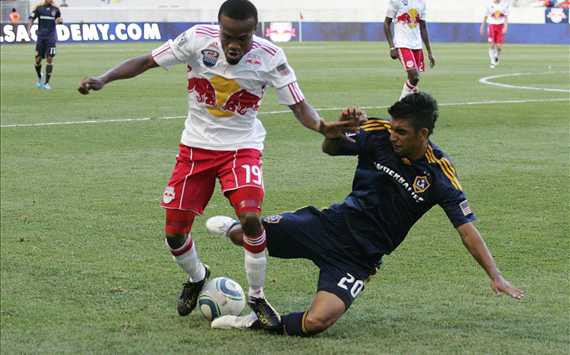 "We just think he's a very good player," praised Galaxy coach Bruce Arena.
Proving the adage that "it's not the size of the dog in the fight, but the size of the fight in the dog", the 5'8 De La Garza actually played centerback for part of another game when the Galaxy took on Real Madrid recently.
"Oddly enough, that's his natural position," Arena pointed out, alluding to De La Garza's college years. "He gives us a lot of versatility in the back - he can play any of those positions."
While facing down Ronaldo and Higuain charging towards the Galaxy goal couldn't have been easy, De La Garza perhaps took inspiration from the effectiveness of Barcelona's not-much-taller Carles Puyol - who is perhaps the quintessential switch-player, having started his career as goalkeeper, moving on to striker, right back and finally, centerback.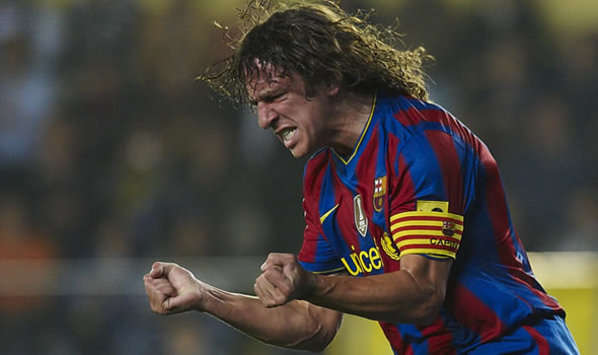 In the match versus Real Madrid, however, De La Garza actually entered the game to play as a right back, though he had been forewarned that he might be called upon to man the middle of the defense in order for Omar Gonzalez to get a break.
"I knew he had to go to the USA/Brazil game later that week, so I thought it was a possibility," said De La Garza of switching into the centerback position in place of Gonzalez. "It happened and BJ (Bryan Jordan) slid out to the right."
Besides avoiding choosing a favored position, successful multi-position players impose a certain simplicity to their game. This prevents drama and angst about the complications of a switch to a different part of the field, because they focus on fundamentals and don't get hung up on complicated aspects.
"Defending is defending for me," De La Garza explained, attempting to pinpoint how he was able to perform with relative ease anywhere on the back line. "It's all the same thing. You pick up a man, don't let him get the ball."
Andrea Canales is Chief Editor of Goal.com North America and is trying to remember to update her Twitter account.
For more on Major League Soccer, visit Goal.com's MLS page and join Goal.com USA's Facebook fan page!