The San Jose Earthquakes joined the Designated Player arms race on Monday by signing Brazilian creator Geovanni, and that can only be a good thing for Frank Yallop and his men as they push for their first playoff berth since rejoining the league in 2008.
While Geovanni might not have the same ability to put fans in the seats when compared with the likes of Thierry Henry or Rafael Marquez, what he might lack in drawing power is more than made up for by his on the field abilities and the wealth of experience he brings to the San Jose locker room.
When he's taken the field in the Premier League, Geovanni's impressive ball skills and penchant to create something out of nothing have been the strongest aspects of his game. Although he might have lost a yard or two of pace since his days at Manchester City and Barcelona, these capabilities mean he will still be more than capable of providing the service that San Jose strikers like Chris Wondolowski sorely crave.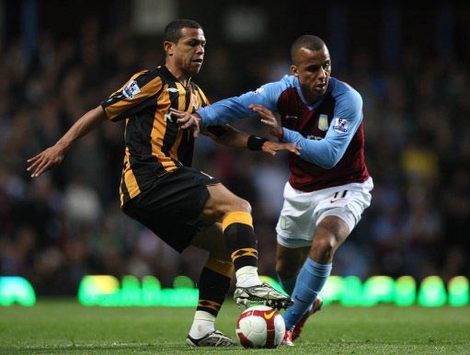 Alongside another recent arrival, Khari Stephenson, who sparkled in his debut against Kansas City, the addition of Geovanni relieves much of the creative burden from Bobby Convey (currently fourth in the MLS assists table) and gives Frank Yallop a lot of flexibility in deciding his lineup. Convey put in a solid shift at left back against Kansas City and considering the Earthquakes' injury-ravaged defense, it is entirely possible that will want to keep Convey there until Ramiro Corrales makes his return from a left knee sprain sustained against Colorado.
Further up the pitch, Geovanni can play in any number of positions, and though he is most comfortable as an attacking midfielder, he can also shift out the right wing or play as a second striker, where he could form a deadly tandem with Chris Wondolowski, the team's leading goalscorer.
This gives Yallop some flexibility in terms of how to orient his team, with the increasingly popular 4-2-3-1 now a very viable option as well as 4-3-3 or 4-5-1. Putting Geovanni just behind an out-an-out striker would prove to be a savvy move by Yallop, as it would provide a skillful link between midfield and striker, while still allowing the likes of Stephenson, Sam Cronin, and Brad Ring to feature in the lineup.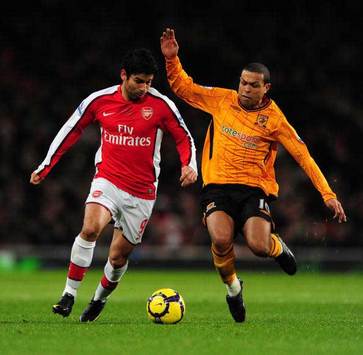 What does this flexibility mean for San Jose down the stretch? It gives the team more points of attack, and with Geovanni's ability to play in various positions. Yallop can give him license to roam, meaning he can create from around the field and be difficult for opposition defenders to track.
That in turn can open up spaces for other San Jose players to move into and foster the attacking game that San Jose showed glimpses of in the first half of the Kansas City game. Furthermore, it will give a stale San Jose midfield a creative spark, someone who can both move the ball well and is comfortable with the ball at his feat, giving San Jose's defensive midfielders more license to focus on defensive duties.
It could prove to make all the difference in San Jose's playoff push, as his presence will provide more attacking consistency on the field and transform the Earthquakes into a team to be reckoned with in MLS play.
Another factor that shouldn't be discounted in Geovanni's signing is the unprecedented amount of expereince he brings to the table. He started his career at Brazilian giants Cruzeiro before moving on to play for Barcelona, Benfica, Manchester City, and most recently Hull City. In addition to his impressive resume of clubs, Geovanni has also featured for Brazil at all levels including appearances in the U20 World Cup, the Sydney Olympics, and the 2001 Copa América.
Fellow Brazilian Andre Luiz is only other player on the Earthquakes' roster who can boast anywhere near that kind of experience, but with Luiz a rare sight in the Earthquakes lineup this season, Geovanni's experience in high pressure environments and on teams that regularly contend for and win trophies will certainly boost his teammates' confidence and improve the abilities of those around him.
Finally, Geovanni's signing also relieves a huge amount of pressure from San Jose's front office. As one of the more frugal front offices in the league, John Doyle and the rest of the Earthquakes' management, who have up until been reluctant to splash out large amounts of money to improve the on the field product, much to the dismay of San Jose's fans. With the victory over Kansas City the first in a month and plans for a new stadium moving along at a snail's pace, the front office came under increasing pressure to change the fortunes of the franchise, and the addition of a Designated Player of Geovanni's caliber shows management's commitment to taking the franchise forward.
Though he has not kicked a ball yet for the Earthquakes, there is plenty of reason for San Jose's playoff starved fans to be optimistic with the tools that Geovanni brings to the table. If the team can keep it tight at the back despite a growing injury list, the San Jose management might just have found the player to delight the fans and allow San Jose to make the deep playoff run the fans have been craving.
For more on Major League Soccer, visit Goal.com's MLS page and join Goal.com USA's Facebook fan page!