Watching the big marquee matchup of the New York Red Bulls versus the LA Galaxy, I couldn't help but imagine, for a moment, what it would be like for New York to still feature Tim Howard in goal and Michael Bradley in the midfield, playing alongside Thierry Henry and Rafael Marquez.
For that matter, the slate of Major League Soccer matches across the board this weekend would have been much tastier if teams were still fielding the likes of Clint Dempsey, Carlos Bocanegra and Brad Guzan.
This is not a tale of recrimination for players who wish to leave Major League Soccer, for those who are eager to travel, learn a different language, experience a foreign culture and try interesting food. There will always be athletes whose sense of adventure and personal inclinations run in perfect agreement with a life abroad.
Consider, for example, Gregg Berhalter, the central defender who played in Europe for 15 years, for teams in the Netherlands, England and Germany. During that time, he logged in 43 international games for the USA as well, making the World Cup roster in 2002 and 2006. Berhalter's game grew during his stint in Europe, and he connected well with the soccer culture there, learning to speak German fluently.
However, there's another central defender to consider as well - Eddie Pope, who played his entire career within the confines of Major League Soccer - mainly because he wished to do so. Pope started 82 international matches for the USA, playing in three World Cups (1998, 2002, 2006). Pope's long and accomplished international career points to the idea that MLS didn't hurt his development.
I'm not suggesting that MLS is on par with the top leagues in Europe, but the evidence is quite solid that the league has improved steadily since the days of Pope. It's also clear that the defender, beyond wanting to raise his family in the US near relatives and friends, was given financial incentive by the league to remain.
That was some time ago, though. It may be that in the recent rush to sign big names from abroad to the league, MLS has overlooked somewhat the investment option in their own players.
Which isn't to say that Maurice Edu, Ricardo Clark, Yura Movsisyan, Chris Rolfe and Stuart Holden wouldn't have gone abroad anyway even if their MLS club teams had offered generous financial terms for them to stay.
It's a different story, though, if the league offered those local talents only a tiny fraction of what was given to Luis Angel Landin for his ultimately unsuccessful stint in MLS.
Perhaps that's why, following the Galaxy's win over New York, that Landon Donovan made a specific appeal to the league to value its own players, those who have come up through the ranks of MLS and may or may not have a burning desire to go abroad.
"We need to get to the point where financially we can compensate guys in the proper way to keep them around," Donovan said to the
Associated Press
. "That makes the league better from top to bottom."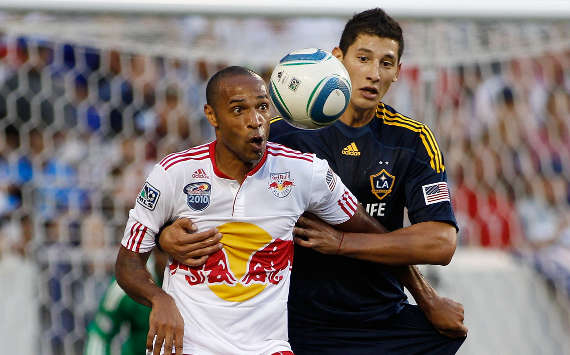 A move to Europe shouldn't be forced out of financial considerations if a player would prefer to stay in MLS.
Donovan himself is the poster child for how investment can pay off for MLS. His salary is one of the few eyepopping ones for an American player, but after his recent World Cup performance, and his continued quality play for the Galaxy, there's a solid argument that he's worth the big contract and then some.
Of course, for those players who want to go abroad more than anything, Donovan also represents a cautionary tale they would do well to heed - don't sign a long-term contract with MLS if a career abroad is really what's desired.
For some players, though, as the quality of competition in MLS rises, the reasons for remaining with the league do as well. Many play at their best when they're happy and feeling comfortable, and for some, there really is no place like home. Those 'homebodies' should not be punished financially for their desire to remain any more than those who want to leave the league should be pilloried.
The ideal scenario would support players of both inclinations. Say, for example, that the Galaxy's young defender Omar Gonzalez gets a nice offer in Spain, from Sevilla, perhaps, and decides to take it. Meanwhile, Ike Opara of the San Jose Earthquakes decides to remain with his club - and signs a hefty contract extension. Both routes could develop two great central defending options for the USA national team.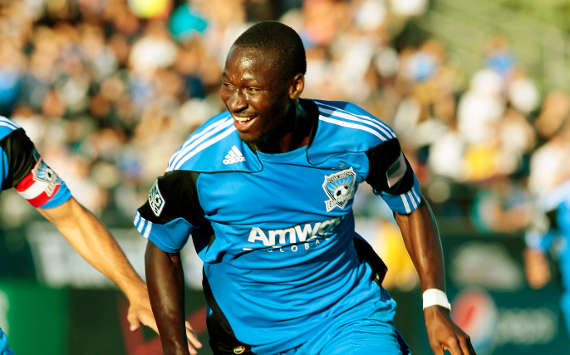 Building a league doesn't just require importing top talent - the talent a league develops needs to be fostered and should be given worthwhile offers to remain. Some will stay, some will go, some will go back and forth.
For example, Berhalter, the consummate pro player in Europe for so long, now plays in MLS for the Galaxy.
Andrea Canales is Chief Editor of Goal.com North America and is trying to remember to update her Twitter account.
For more on Major League Soccer, visit Goal.com's MLS page and join Goal.com USA's Facebook fan page!