EXCLUSIVE

By Jamie Dunn
Tottenham Hotspur
have the opportunity to participate in the European football's elite domestic competition for the first time in 40 years this season, should they qualify for the
Champions League
this season, but for former Spur
Ossie Ardiles
, European football at White Hart Lane is nothing new.
The Argentinean, currently with Tottenham at the Barclays New York Challenge friendly tournament, won the UEFA Cup and two FA Cups during his decade in north London, cementing legendary status amongst the club's fans.
And Tottenham is obviously still very close to Ardiles' heart as well - when he talks about Spurs, he often refers to the club as 'we' - so there are few better placed to comment on the season ahead for the boys from White Hart Lane.

You're with Barclays in America for the New York Challenge that started with Tottenham beating the Red Bulls last night. What is the atmosphere like there?
It was brilliant to be perfectly honest. It looks like the Barclays New York Challenge has got the imagination of people from New York, and you know football in the United States is developing, but it has been a big success. And, of course, there are more games to come today (Saturday) and Sunday.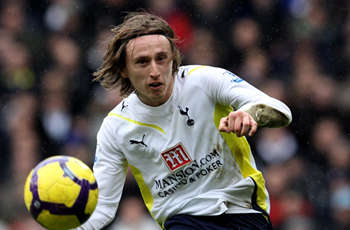 "
Luka Modric is a wonderful player. I think he will be crucial for the Champions League – he is a wonderful, wonderful little player, so I am expecting a lot from him
.
"
Do you think Americans are embracing the game?
Yes, the MLS (Major League Soccer) is in a very wealthy state right now, after the collapse in the early eighties (of the NASL). It is becoming stronger and stronger with some top players coming like Thierry Henry and (Rafael) Marquez, for example. So they are in a wealthy state and they think in five or ten years time they are going to be one of the world powers in football. And of course it helps that America had a very good World Cup as well.
How do you think Spurs performed in the win against the Red Bulls?
Well, it was the second game that Spurs played (in America). Of course it is just preparation, you cannot have a lot of condition, but it was a good win. It was important to win – we started losing the game but we came back and we beat Red Bulls 2-1 – it was a very good victory.

Robbie Keane scored in the game. Do you think he has a future at Spurs next season?
Well, that is not up to me to decide. Harry (Redknapp) will be the one to decide that. He scored a very good goal, now Spurs have a lot of strikers but saying that, Spurs will be fighting in the Barclays Premier League and the Champions League, so we will need a lot of players.
How do you think Spurs will fare in the Champions League if they qualify?
The first thing is to qualify. Once we qualify, I think we are going to do very well. This squad is very big and is very strong, but saying that I think we need one or two more players, say a creative midfielder and a top striker. If we can have these kinds of players, Spurs are going to do very well indeed.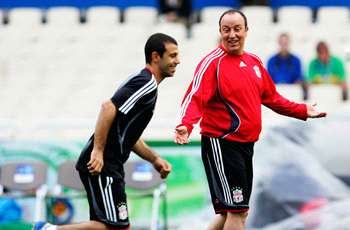 "
Mascherano has some problems with the English language and his wife has not settled very well in Liverpool. I think he is looking very much to move and I believe he will go to Inter probably.
"
Do you have any particular players in mind for those positions?
Harry is looking at a lot of players. As you know it is not easy right now in England with how transfers are moving very, very slowly indeed. But of course he is looking.
Looking at the current squad, who do you think will be the key players for Spurs this season?
The key players for me are Luka Modric, who is a wonderful player. He has not exploded 100 per cent like I think he could. I think he will be crucial for the Champions League – he is a wonderful, wonderful little player, so I am expecting a lot from him. And of course, one striker who is very, very special is Jermain Defoe.

You say Luka Modric has not 'exploded' yet but he is clearly a very talented player. Can you see him becoming a player like Glen Hoddle or David Ginola that really captures the imagination of the Spurs fans?
That will be his goal, because he has all the talent and everything to be there. So he's playing well, yes, but because he is such a good player I am expecting him to do even more. He can do that this season; Spurs are going to have a wonderful season.
What do you think of Harry Redknapp's performance as Tottenham manager, since he joined the club at a very difficult time?
It has been like a fairytale story. He arrived when Spurs were going to be relegated – we only had two points from eight games for example. There was a real danger of being relegated, but when Harry arrived we were not in that position anymore and he improved his squad. So the first task for him was to avoid relegation in the first year and the second task last season was to come into Europe.
Maybe people were thinking more Europa League than in the Champions League, which is much more difficult. It's a great position to be in and he has been absolutely wonderful.
He seems to understand the need to play an attractive and attacking style, like you tried to when you were in charge of Tottenham...
In Spurs, not only do they want to win. Yes of course the first thing is to win things, but very close to that is to play wonderful football, to play attacking football, and to play in the way that Spurs have always played.
There is a lot of talk at the moment around Javier Mascherano's future in England. Where do you think he will be at the start of this season?
I think he will be in Inter. He is not particularly happy in England, he has some problems with the language and his wife has not settled very well in Liverpool, so I think he is looking very much to move and I believe he will go to Inter probably.
Argentina were knocked out of the World Cup in the quarter finals. How far did you expect them to go? Was that a disappointing finish for you?
It was a disappointing finish, yes. We started very well in the World Cup. We won the first four games and to be honest we were one of the most attractive teams in a very poor World Cup. But after, we collapsed against Germany and it was a very disappointing finale, but we have to look forward now to the next World Cup.
Diego Maradona looks set to stay on as national team coach. Do you think the football association was right to offer him a new contract?
That is probably going to be decided on Monday. He is in Venezuela right now with (Venezuela) president (Hugo) Chavez and he is coming back on Monday. He is going to have talks with the president of the FA to discuss his position alone, and I am 99 per cent sure he will stay on for four more years.
You've played with some fantastic Argentinean players and against some real legends of the game as well. How do you think Lionel Messi compares to them?
The only player you can compare Messi with is Maradona. For me, Maradona was absolutely the greatest ever, but Messi can be in that category. He is coming into being that same level of player as Maradona and Pele as well and to win the World Cup. That opportunity has been lost in South Africa, but I think he is looking forward very much to Brazil 2014.
Do you think Messi can lead Argentina to lifting the trophy in 2014?
Yes I think he can. He's a wonderful player, the best of his generation who are playing right now and he is still very young, so I think he is going to be at the very top for a long, long, long time. But as I say, he needs a World Cup to complete his status in the game.
Argentina and Tottenham Hotspur legend Ossie Ardiles was speaking at the Barclays New York Challenge, taking place at the Red Bull Arena between 22 – 25 July 2010. The tournament features Barclays Premier League sides Tottenham Hotspur and Manchester City, as well as Sporting Lisbon and the New York Red Bulls. For more information visit www.facebook.com/BarclaysNewYorkChallenge.
For more news on England, visit Goal.com's England section and join Goal.com USA's Facebook fan page!