Thierry Henry lost his pace then lost his starting roles on both Barcelona and France. Does he still have enough juice in his legs to be an effective player for the New York Red Bulls? If he can no longer lead the line and is forced into a position change, where do you see him settling in his later years? Amar Singh, Goal UK:
Henry's game was so reliant on his pace and mazy running that he has struggled as his legs have begun to go. But he remains a skillful and very fit player so is not a completely spent force. I can see him playing a role that is more based on his vision and control - behind two strikers perhaps, and used for his prowess with dead balls.
KS Leong, Goal.com International:
Henry's forte has always been his ability to take on defenders with his pace and score. What he still possess is his skill and his finishing. He's still excellent with headers and long range shooting, but to maximise those attributes in MLS or in any other league, he will have to play a central role in attack and perhaps become more of a target striker. This way, he may even occasionally drop deep where he will get a chance to show his flair by dribbling past a defender or two.
Alexandre Walraevens, Goal.com France:
Henry has surely made his career with his speed but also with his technical strength, because it is hard to run very fast and keep control of the ball (Walcott...). Now he has maybe less speed but is still quick which is a first point. He lost his job at Barca because he was less effective than Pedro and had relationships problems with Guardiola. So I see him in good shape to play in MLS and from my point of view NY made a good choice. He can still be a striker who scores a lot of goals. I do not see him changing his position, he has always been a striker and will stay so until the end.
Sergio Aguilera, Goal.com España:
Henry could definitively be a good value player for MLS. Even though he may lack the speed and goal efficiency he owned in the past, the French striker still posses the required ability to become one of the stars of American league. Actually, he could still play in Barcelona as a substitute hadn't he had problems with head coach Pep Guardiola or had he accepted a secondary role. It would not be a good idea to change his position in the field, as he will not be effective playing too far from the opponents goal.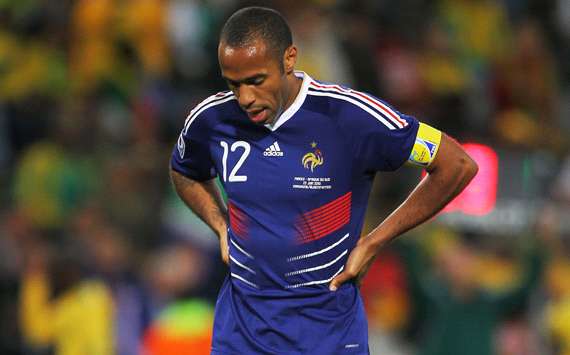 MLS has now signed Beckham (when he was 31) and Henry (at 32). How does the world see the league? Is it gaining respect or do people see it more like a Qatar league, where old careers go to die? Amar Singh, Goal UK:
Beckham's move to MLS obviously caused quite a stir and made people in the UK have a look at football across the Pond for the first time since Pele, George Best and co were over there in the 1970s.
But the perception is that MLS is one of the weakest leagues in football where the odd Premier League player may end up from time to time such as Red Bulls captain Juan Pablo Angel, who struggled during his time at Aston Villa. Fabio Capello seemed to make clear to Beckham that he did not regard MLS as a competitive enough arena in which to ply his trade, and Beckham's subsequent switch to Milan showed that he himself felt let down by the people who engineered the move to the LA Galaxy.
Decent Premier League players such as Clint Dempsey and Tim Howard have built up a great reputation for themselves in England after coming from MLS - and Landon Donovan's terrific spell at Everton shows that American footballers are improving all the time - even if the domestic league is not up to scratch.
KS Leong, Goal.com International:
As an outsider, I view MLS as a fairly competitive league. The fact that Milan took Beckham on loan for the past two seasons would suggest that his career is far from over, and that's an indication that MLS is not a "retirement league". The more players like Beckham and Henry flock to MLS WHILE they still have some legs left in them, the the league will continue to gain respect and the reputation will grow.
Henry has achieved it all in club football and does not have the same delusions of grandeur that David Beckham had when he decided to go to the U.S., so in the UK this move will largely be perceived as a big pay day for a player who probably doesn't fancy sitting on the bench at Barca or a lesser European club. I am sure Henry, a cultured and intelligent man, will enjoy life in Manhattan.
Alexandre Walraevens, Goal.com France:
I must admit we do not see MLS as a very competitive league here in France. Personally I saw some matches two years ago (Eurosport had TV rights in France) and the physical level was high but tactically was very poor. Like old fashion English football, long ball in front... Now I would say that without changes in the financial rules, we won't see some changes in the near future. The new area of american soccer will change when "clubs" will have money to grab good players. For the moment they cannot.
Sergio Aguilera, Goal.com España:
In Spain the audience still sees MLS as a second level competition. David Beckham's signing put the league into frame, but MLS is still widely regarded as a tournament maintained with players at the end of their careers. The friendly pre-season matches played last year between some Spanish clubs and MLS teams did not help to improve this idea, as Spanish clubs showed a greater superiority.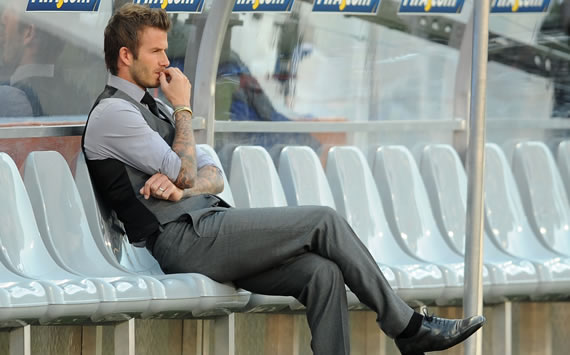 Does the signing of a player who, at his peak, was truly elite encourage more players from your area of the world to consider MLS as a viable career option?Amar Singh, Goal.com UK:
David Beckham's move to LA Galaxy did not spark a mass wave of stars heading west as some predicted. Should the likes of Raul or Rafa Marquez follow Henry, then it will not signal some major paradigm shift in football. All three are at one of the two biggest Spanish clubs and would not relish moving to a lesser outfit in Spain or Europe.
In England, aging stars are embraced if they go back to their home town club or perform a key team role from the bench for their teams much like Paul Scholes and Ryan Giggs do at Manchester United.
KS Leong, Goal.com International:
Players like Henry, Rafa Marquez and Raul (should he leave for MLS) all love a challenge and they still love to play, but having already been there, done that and won everything in Europe, they turn to MLS because they don't want to go through the gruelling pressures in Europe's top leagues.
On the flip side of the coin, if a player still has the drive to win a Champions League/Europa League/Copa Libertadores, etc. then that player will always turn down a move to MLS, regardless of whether Henry and Beckham are currently playing there. Although I wouldn't consider MLS a retirement league, if a star player has unfinished business in their respective continents, they are unlikely to consider the U.S. as a transfer option.
Alexandre Walraevens, Goal.com France:
Henry and Djorkaeff by example love to discover a new culture and the still famous American way of life. Henry has a good friend named Tony Parker (a famous French basketball player) and Parker told him that going in the U.S. could be great. We also know that Patrick Viera would like to end his career in the U.S. So I doubt that players in great shape would like to go in the U.S., money is the most interesting thing for them. But at the end of their career, it is more a choice of life.
Sergio Aguilera, Goal.com España:
If the signing of an international star like David Beckham did not encourage more top players to try the greener pastures of MLS, I don't know what will. The root of the problem remains financial issues; if the clubs at MLS could provide players with hefty salaries, some of them would try the new experience of playing in the USA. From the Spanish perspective, there have been some rumors lately of Raul (top Real Madrid striker) maybe signing for an MSL club. Despite the fact that these rumors may be far from the truth, being an elite player – and extremely popular in Spain – his participation in MSL could definitively raise the popularity and awareness of MLS in this country.
For more on Major League Soccer, visit Goal.com's MLS page and join Goal.com USA's Facebook fan page!