A friend who generally never misses a chance to comment negatively on Major League Soccer called me to complain about Philadelphia Union coach Peter Nowak some time ago.
"I can't believe his picks," he whined. "He didn't make a move for Amado Guevara? What's wrong with him? He's got a bunch of hard-working nobodies on his team."
I told him that sounded like a perfect squad for blue-collar Philadelphia.
He sighed, "Andrea, even Philly deserves some glamor, excitement."
I pointed out that Philadelphia was getting a new stadium by their first summer, a spiffy spot that would allow great views of not only the play on the field, but of local landmarks - the nearby Delaware River and Commodore Barry Bridge. Compared to how long D.C. United fans have pined in vain for a new stadium, I told him, that's enough bragging rights to start off with.
"D.C. United has four MLS championships," my friend retorted. "With that tradition of winning, they don't need to envy anybody."
"Sure they do," I answered. "They need to be jealous of the teams making the playoffs, because that's what they haven't done lately."
He changed the subject. "Look, it's Philadelphia I'm concerned about here. Sure, they'll be getting a new stadium, but it won't come until the season is halfway finished. And fans won't come just for a new stadium - I think New York is going to find that out really quickly, because they still don't have Thierry Henry. And even New York has more big-name players than Philadelphia. I mean, Sebastien LeToux? He was a USL player, for heaven's sake!"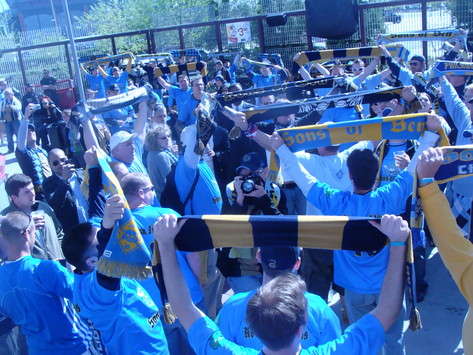 "Brian Ching, Maykel Galindo, Alan Gordon - they were all second-division players at one point," I offered. "You've got it all wrong, however. Philadelphia fans will show up to cheer what they should be supporting - their team. You take MLS for granted because for you, it's always been nearby for you to ignore, to say it's not interesting or good enough for you yet. Philly knows what it's like to not have an MLS team. The Sons of Ben have been cheering for nothing for years now - well, nothing but an idea, a hope. Now they have a team, and I don't think they're going to be snobby about who is on it."
My friend groaned. "It's not snobby to appreciate quality! I just don't see goals coming from that roster at all. And that young goalkeeper, Chris Seitz, he's going to let in goals like a sieve. I can just see it."
"Well," I said, "Brad Guzan let in a lot of goals in his MLS rookie year - and look where he is now."
"On the bench behind a more experienced goalkeeper," my friend shot back.
"Yeah, but he's on the bench in England, at Aston Villa, so the snob factor of a move abroad counts for most people as a success," I replied. "The bottom line is, do you think Seattle fans show up to watch Freddie Ljungberg and Kasey Keller? No, they're there to cheer on the Sounders. Do Toronto fans show up to support whoever Trader Mo happens to put on their team this week? No, they're present for their beloved TFC. Yes, a big signing like David Beckham will bring scores of the curious out, but are those real fans? If he's off in Milan, or he gets injured, it's the Galaxy fans who care about the team who will still show up at games."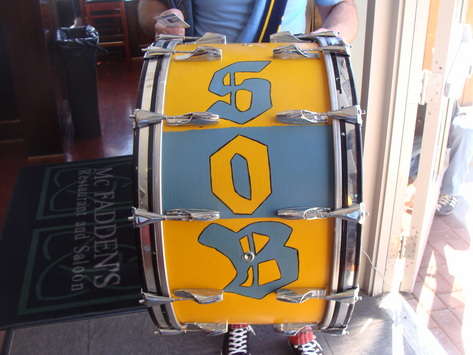 My friend laughed. "Well, we'll see how it all works out. I have a feeling the Union will be the last team in the league to get a win once the season starts. I might even get tickets to see them when they come into town. I figure that'll be an easy win, even for my Rapids."
Surprised, I pounced. "My Rapids? When did that happen? All the time you've lived in Denver and complained about MLS and only stopped in to see games a few times, they've been "the Rapids" and that was when you were being nice. Mostly, they were "those horrible Rapids"."
There was a bit of silence on the line.
"They might not be so horrible this season," he finally ventured. "Honestly, if we could just beat obnoxiously lucky Real Salt Lake this year, I'd be happy."


Has your attitude toward Major League Soccer changed or evolved at all? Explain in the comments.


Andrea Canales is Chief Editor of Goal.com North America and finally opened a Twitter account.
For more on Major League Soccer, visit Goal.com's MLS page!