Pundits predicted a tough year offensively for expansion club Philadelphia Union. Sebastien Le Toux did his best to undo such pessimistic thinking on the Union's home opener by scoring a hat-trick, leading Philly to a 3-2 win over D.C. United.
The three goals left Mexico editor Luis Bueno "not sure you could make a better impression in your first-ever home game." Philadelphia correspondent Keith Hickey proclaimed the Frenchman "already a hero in Philly."
For a guy who only scored one goal last season, the 26-year-old announced himself early to the Philly crowd, scoring a header in the fifth minute. In the 40th minute, he capped off a breakaway with another strike. After D.C. clawed two goals back to even the score, "Le Toux's surgical strike off a free kick saved the day for the home side," said Philadelphia correspondent Ramin Majd.
Another player scored a hat-trick on this matchday. Zack Schilawski blasted three second half goals past Toronto FC to turn the game on its head and grant the New England Revolution all three points.
"Any time a rookie scores a hat trick - that's a historic feat," pointed out chief editor Andrea Canales.
Indeed it was. Schilawski's hat-trick was the first scored by a rookie since 2003 (when Pat Noonan did it) and the first scored on a home debut by a rookie. The three goals in 11 minutes made short shrift of creaky Toronto, who travel back to Canada with plenty to think about on the defensive side of things.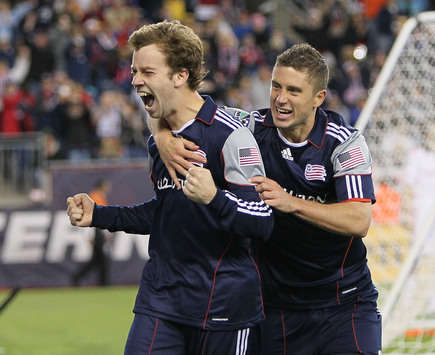 Fellow rookie Ike Opara received a nomination for his late game-winner in Chicago, as the San Jose Earthquakes earned their first win of the season.
"His goal nabbed a crucial three points on the road for San Jose and may have kept Frank Yallop employed for a while longer," said youth editor J.R. Eskilson.
For more on Major League Soccer, visit Goal.com's MLS page